This weekend, two hundred artists will converge on the streets by City Hall to celebrate the artistic spirit of Houston and to benefit The Center for Hearing and Speech, a local non-profit that serves children with hearing loss.... at Via Colori Street Painting Festival!
In 2016 the festival attracted more than 25,000 attendees with its diverse art, music, activities and food and drinks. In 2017, you have a chance to experience for yourself!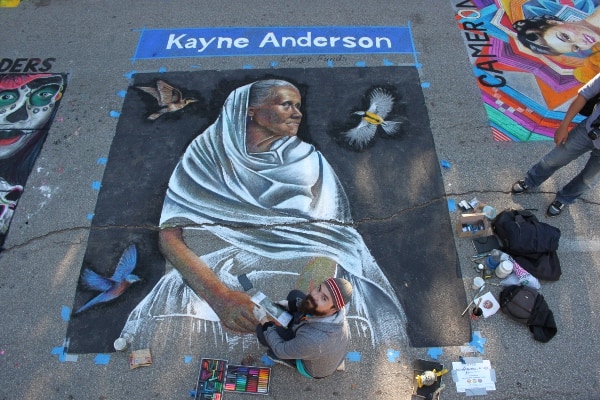 Saturday, November 18, 2017 from 10 a.m. – 6 p.m.
Sunday, November 19, 2017 from 10 a.m. – 5 p.m.
Hermann Square at City Hall and the surrounding streets of McKinney, Bagby and Walker.
General admission is $10.
Get all the details HERE!