Venardos Circus returns to greater Houston! There will be 16 shows over two weeks, March 2-13, 2022. Use discount code JARVIS for 20% off tickets!
Venardos Circus (veh-NARR-dos) is a Broadway-style, animal-free circus featuring Cirque-style performers such as aerial, acrobatics, juggling, hand-balance and much more.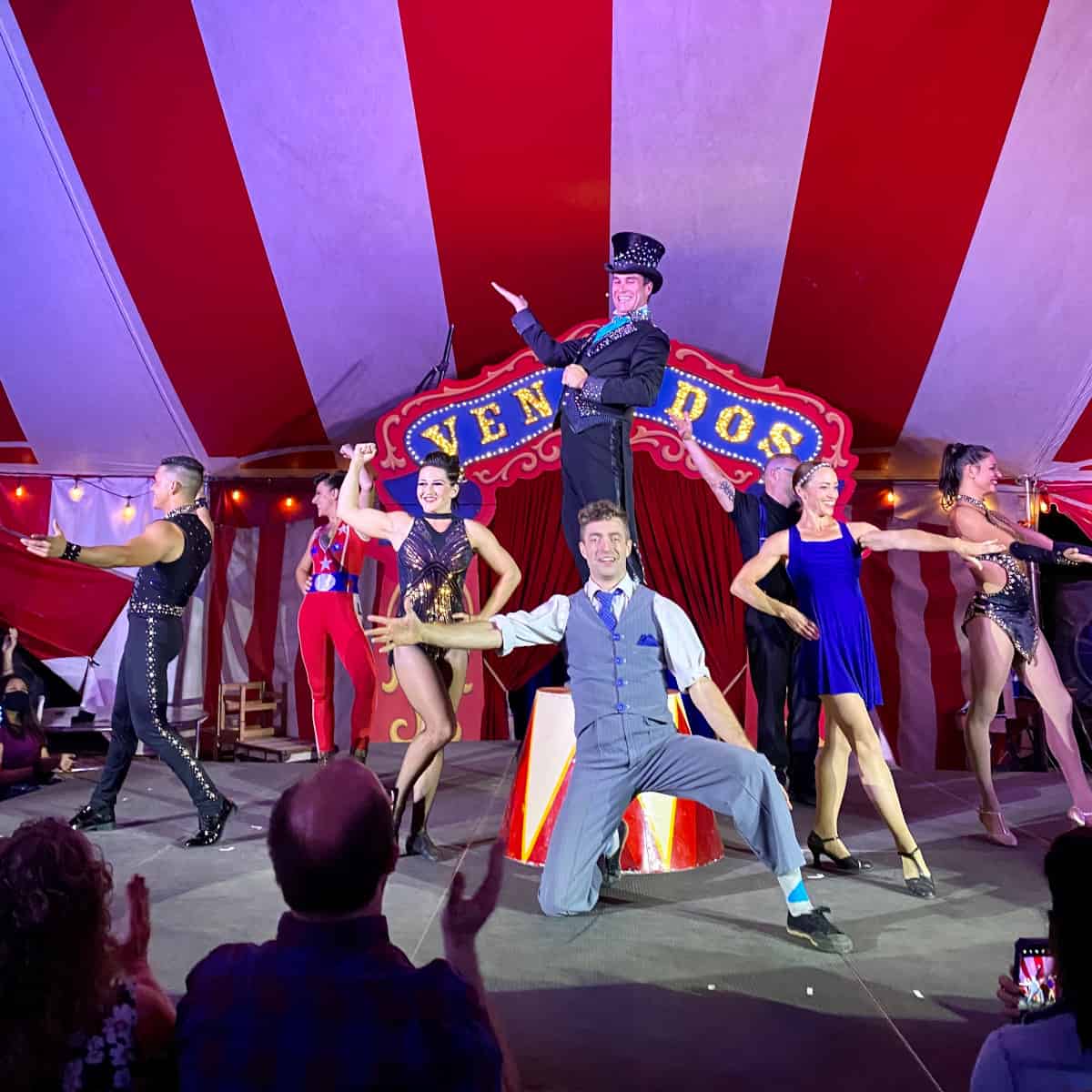 They are excited to finally perform for local families after having to cancel their first visit to the region two years ago.
Performances will take place in their signature red and white striped circus tent in Richmond.
Jump to the bottom for a chance to win a family four pack, good for opening night!
Jump to:
WHERE
Dry Creek Social Club, 3333 Farm to Market 359, Richmond, TX, 77406
WHEN
16 shows over two weeks, March 2-13, 2022
TICKETS
Get tickets HERE.
DISCOUNT CODE
Use code JARVIS for 20% off any date in the Richmond run and any seating level.
GIVE AWAY
Now closed. Congratulations to Melissa F!