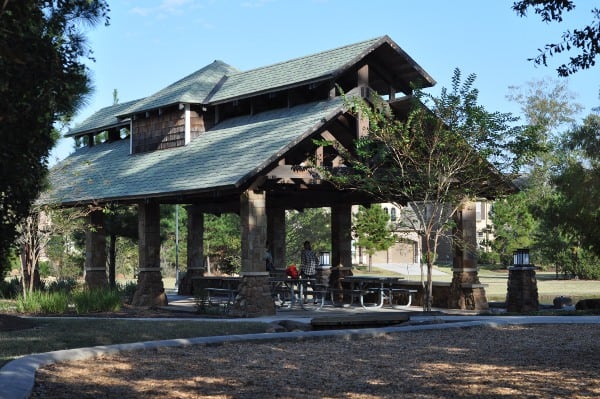 Address:
240 West Tupelo Green Circle, The Woodlands, TX 77389
We drove around this big water way on a brisk but sunny afternoon. When we pulled up to the playground at Tupelo Park, we saw families playing soccer in the big lawn, big kids on the basketball court and little kids on the equipment and thought it looked like a commercial for The Woodlands.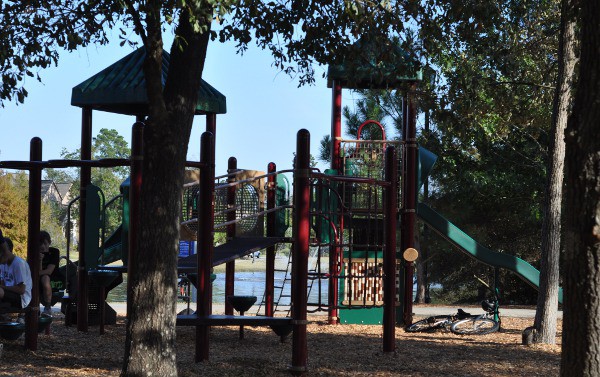 Tupelo is a big "area" park in The Woodlands township. It has 2 play structures, a spider web, restrooms, ball fields and courts, pavilions and even fishing. Parallel parking spaces are available on the street.
We love spider webs and were very happy to climb and balance and play here for a long time. We also like monkey bars and found some on the big play structure.
Here was a group of tween boys playing video games (and apparently they did not get the notice about park being the perfect image for a commercial), but they happily moved when we came over to use the bars.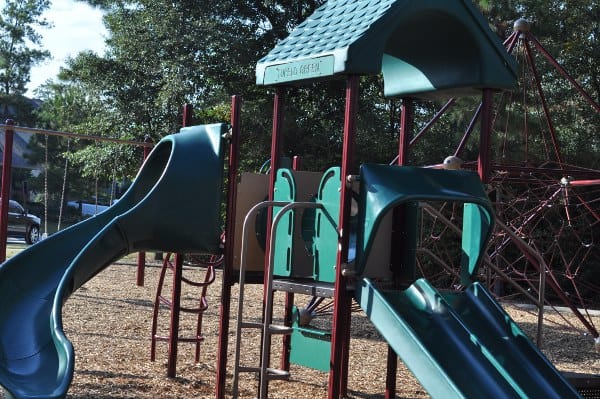 This park is great for sports, walks, playing and picnics. Take a look at the pictures!
Also, since this is called an "area park" by The Woodlands, I did some research to be sure we could visit. According to the park rules,  "All parks of the Township shall be open for public use under such reasonable rules, regulations and policies as prescribed by the Township.". Also, the pavilions and facilities can be reserved by residents and non-residents for a fee.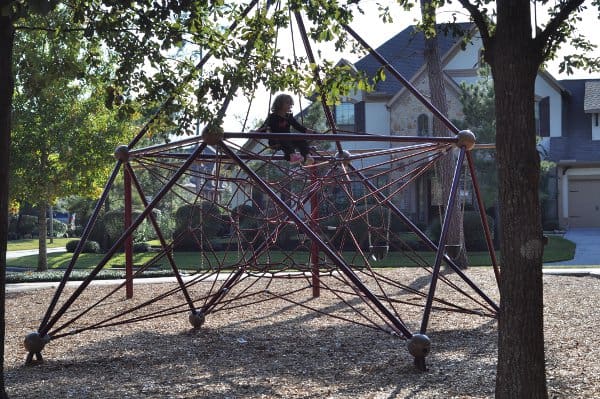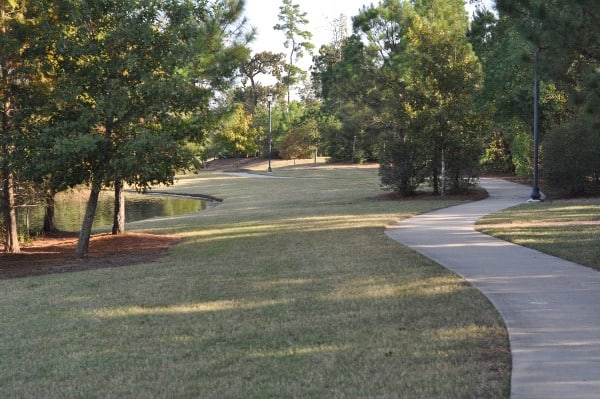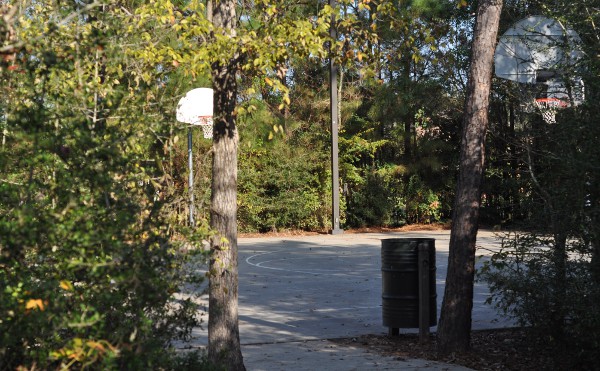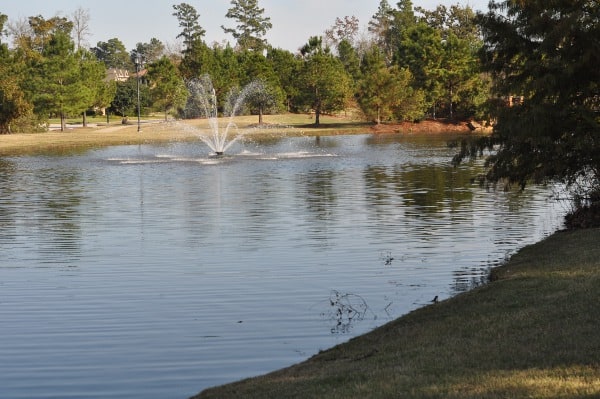 Find more Houston area parks: