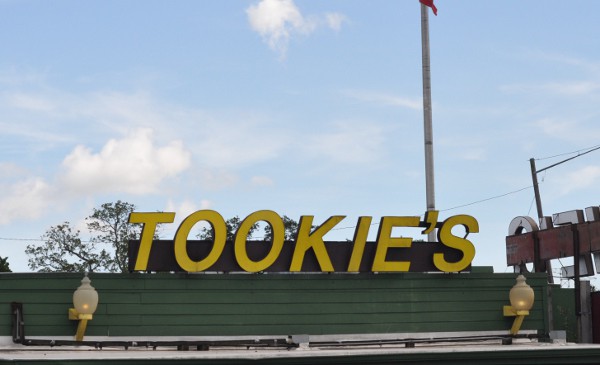 Address:
1106 Bayport Blvd, Seabrook, TX 77586
Tookie's Hamburgers and More! I have been wanting to go here for years.
We were driving up 146 and I forced my kids to go to the Kemah Boardwalk. Really, I had to force them as if it's hard to walk along the water by the the shops and carnival rides.
Well, it was so hot and crowded that I quickly changed my tune and ask for a second chance. So, we headed over the bridge to Seabrook and Tookies.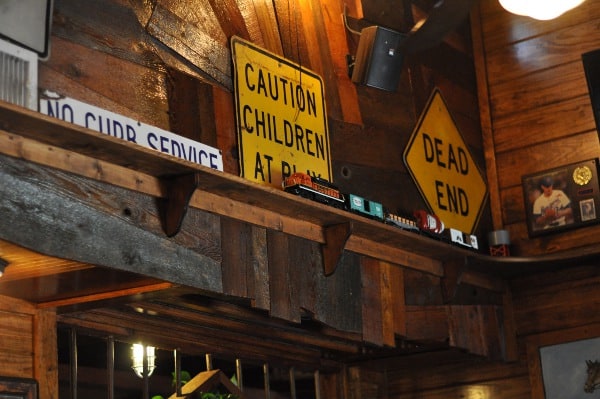 We like good burgers, casual restaurants and charm... so Tookie's was perfect for us. Plus, it was air conditioned and not too crowded... making it the perfect alternative to the boardwalk.
We sat in a room with funny signs, lights, art... and a model train running along the ceiling. Our waitress was very friendly and we were able to order and get our food quickly.
The kids ordered off the kid's menu (and coloring sheet) and I found a black bean burger and giant onion rings. (Everything was ordered was around $5 with sides and drinks being extra.)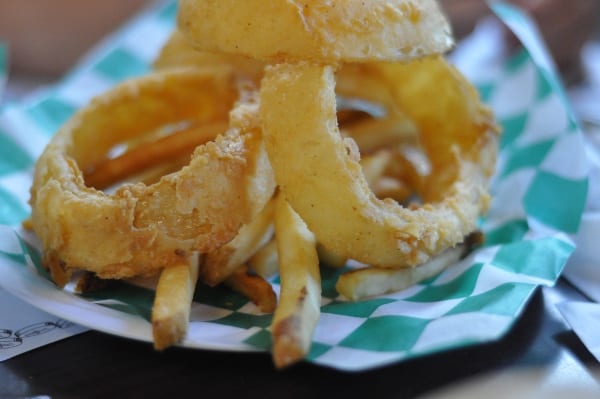 The burgers were good, the drinks were kept full and the make believe summer fun meter went from 2 to 10.
Check out the pictures and head to Tookie's for burgers in Seabrook!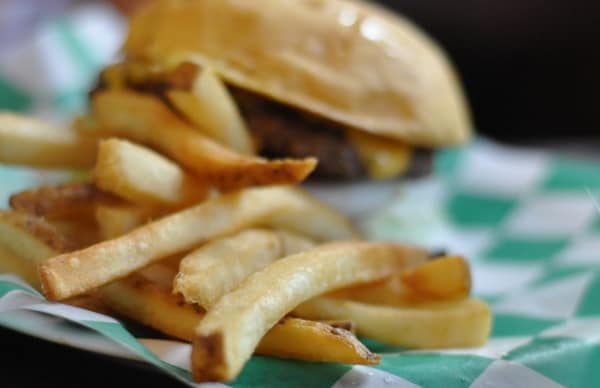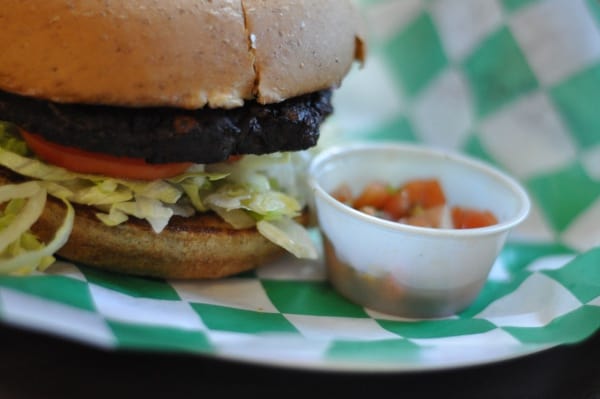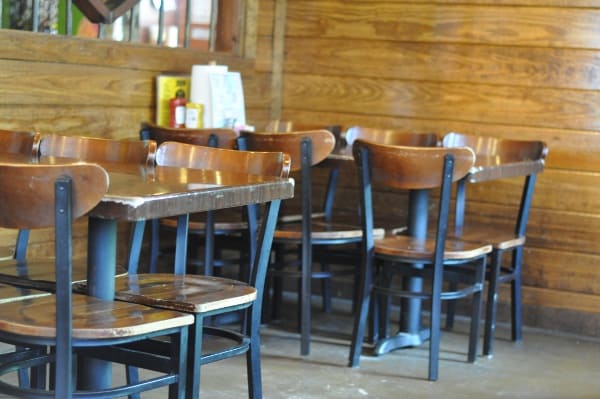 Find more Houston area restaurants: