Tom Bass Park I and III have two massive parks in Pearland. The parks are lush with trees, grass and rolling hills. And each one is dotted with covered playgrounds for the kids and exercise stations for the adults (and a Ninja Warrior Course). Though they are both next to each other, these gorgeous parks have personalities all their own.
Tom Bass Park I is perfect for quiet walks with toddlers or a stroll along the paths and bridges. This park features a massive dog park, complete with doggie drinking fountains, entrances for larger dogs and obstacle courses.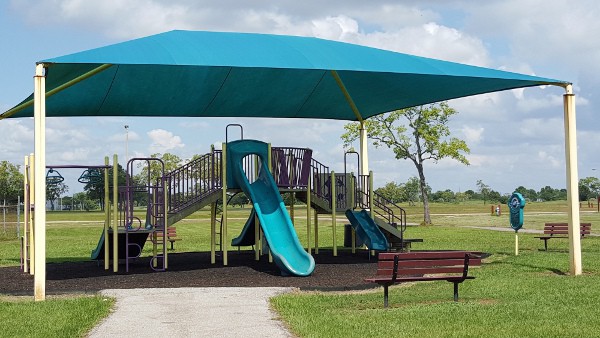 The rest of the
park
is picturesque with lots of trees and soft breezes. There is a large-ish play park close to one of the parking lots.
One thing you can't miss is the cool footbridge that wraps around, goes up a small hill and ends in a little pavilion at the top of the hill. Here families are picnicking in the shade, enjoying the weather.
Nearby are a lot of swings, both bench swings and playground swings.
This park has quite a bit of parking available, so it's usually easy to find a spot.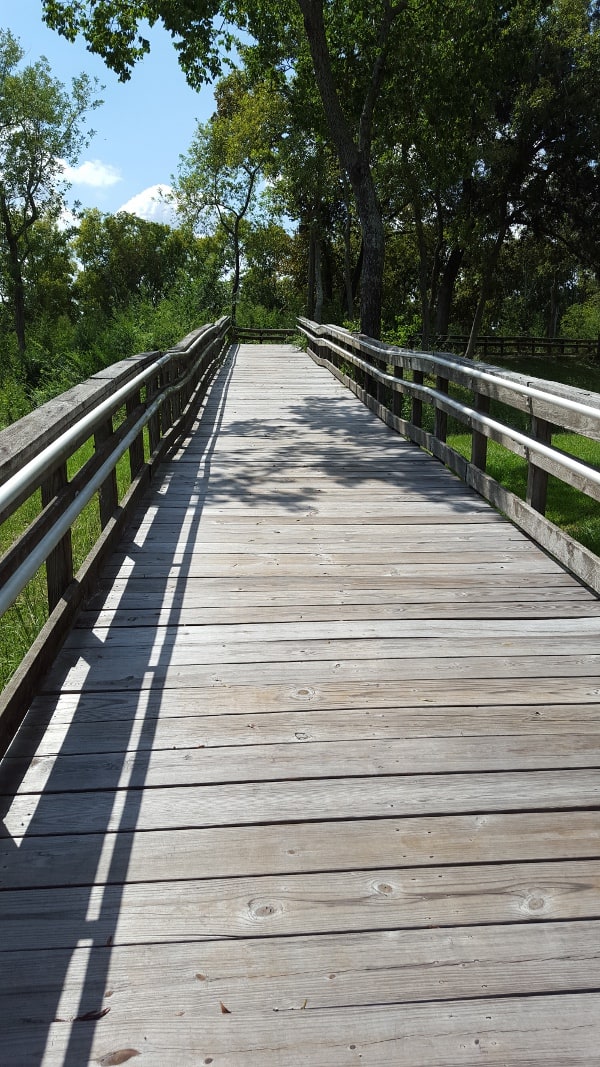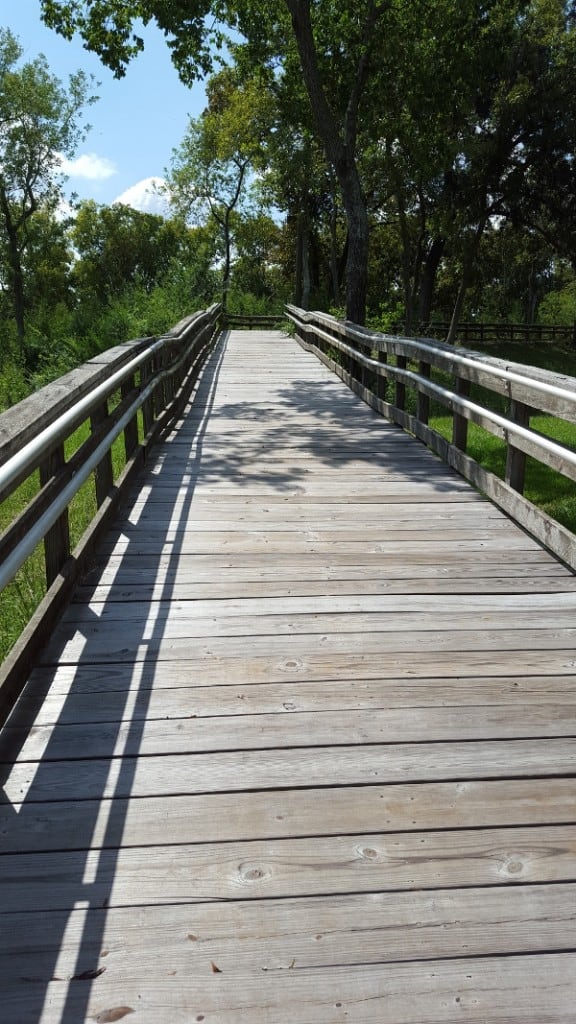 Video of Tom Bass Park I by Erlinda:
While Tom Bass I is slower paced, Tom Bass III has more foot and car traffic.
Tom Bass III features a lake, ringed by a paved path. Complete with mile markers, it is a popular with runners and walkers.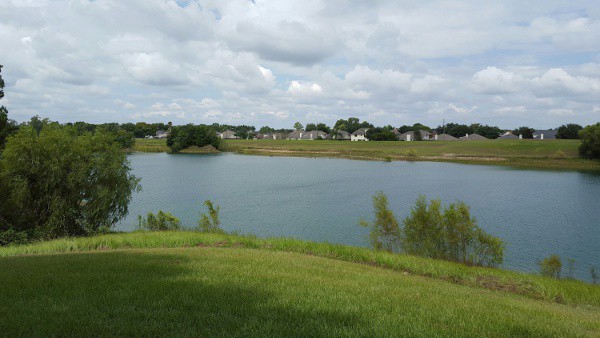 Tom Bass Park III also features a lot of playgrounds, including one large covered one that is whimsical and fun for the kids. Nearby, people work out by running up and down the hill and using the fitness equipment.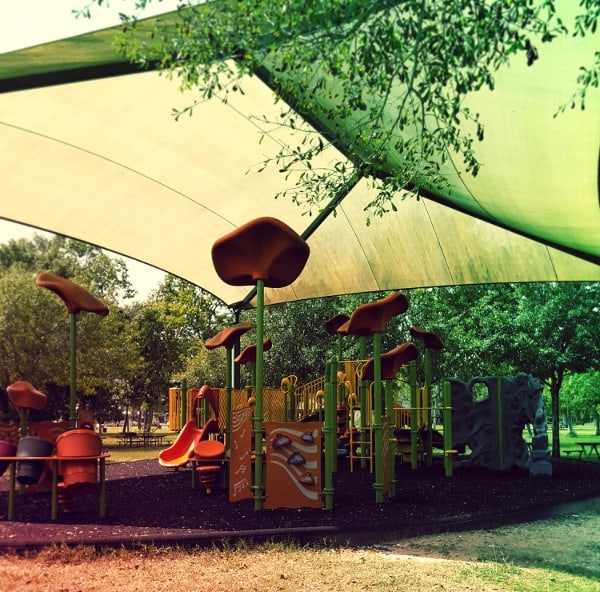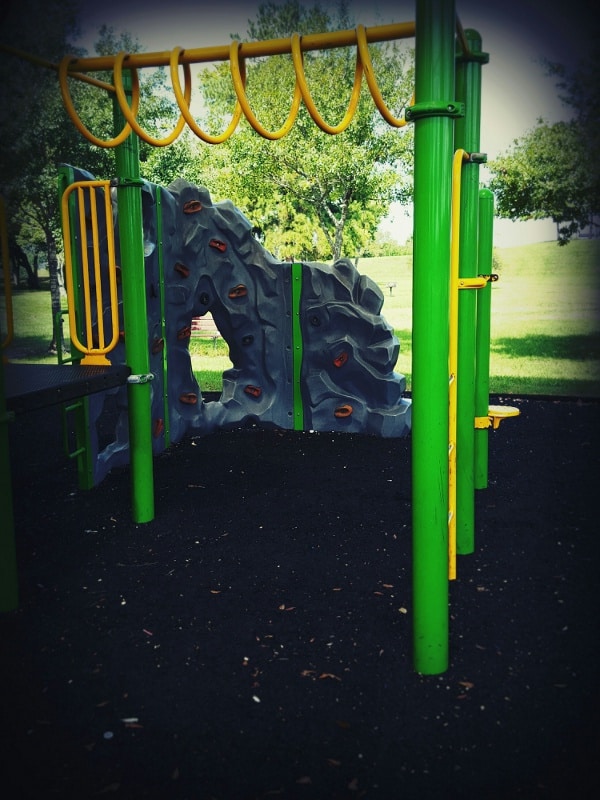 The gym equipment has more features and some are covered! Great for getting out of the burning sun. There are quite a few BBQ pits and bathrooms.
Picnic tables and a small beach volleyball court make a nice park to visit for parties or get-togethers with other families.
Tom Bass Park III is also where you can find the new(er) Ninja Warrior Course! This permanent and public outdoor playground is a NFL themed ninja warrior course with 11 obstacles... complete with the timer button at the end.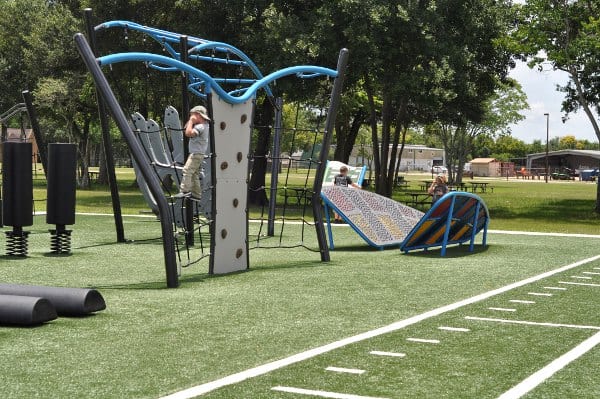 Tom Bass I and III are next to each other, but you will have to drive out of one park to reach the other. Most people like to visit one or the other. Both are great places for families to hang out, and I love bringing my kids to these parks!
Video of Tom Bass Park III by Erlinda:
About the Author:
Erlinda Shen is a Houston-based blogger and mother of two young children.
Tom Bass Park:
Address: 3452 Fellows Rd, Houston, TX 77047