My kids are obsessed with America Ninja Warrior. Even the 3 year old will hang from the monkey bars and yell, "I'm a Ninja Warrior!" at the top of his lungs. The 8 and 6 year old seek out playgrounds that might just be suitable as Ninja Warrior obstacle courses.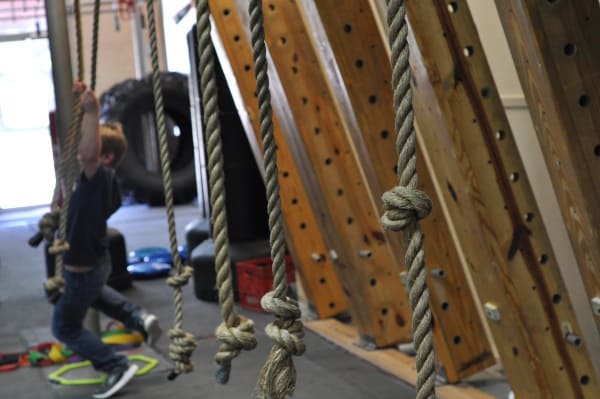 So when Houston mom, Kasi, told me about
Iron Sports
, an Official Ninja Warrior Training Facility, we were at the kids class the very next day. Monkey Bars, Rings, Tunnels, Peg Boards, Stemming Walls, Running Ramps, Rope Climbing, Military Ladders... this place has them... and your kids can try them! Oh, and the competitors you see on America Ninja Warrior can be found here too!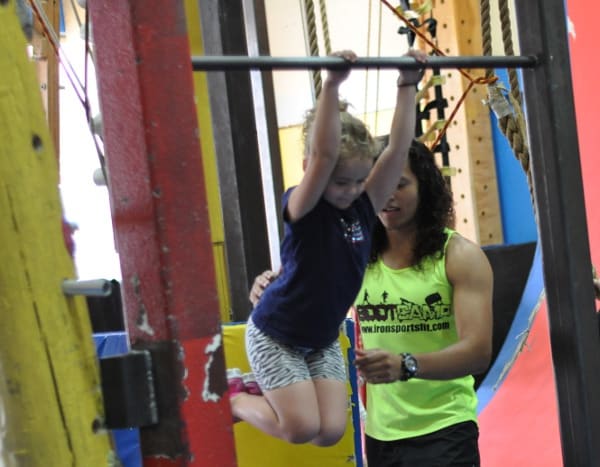 Drop in for kid fit classes, homeschool classes and open gym. You can also sign up for competitions and birthday parties.
We stopped in for a kids class and for $10 each, the kids had 2 hours with the instructors. They did obstacle courses, with many of the challenges you see on the Ninja Warrior course.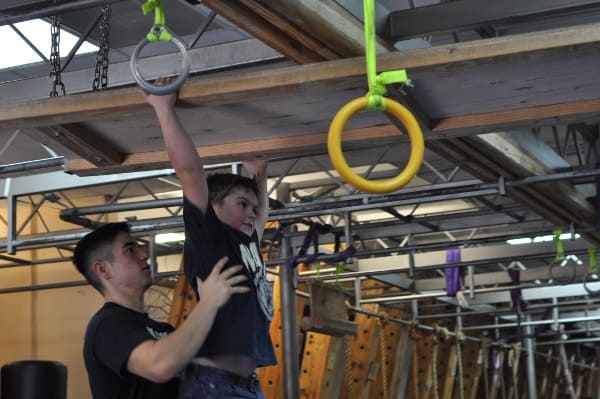 The class, divided into 2 groups had about 30 kids in it. Some parents dropped off and a few others stuck around to watch the class.
I sat at the back bench, in the middle of the action, and watched the kids try all the obstacles. James wasn't old enough (5 years old) to participate in the class, but he was able to do a few activities while we watch the big kids. (His only concern was that there was no water or buzzer when kids fell.)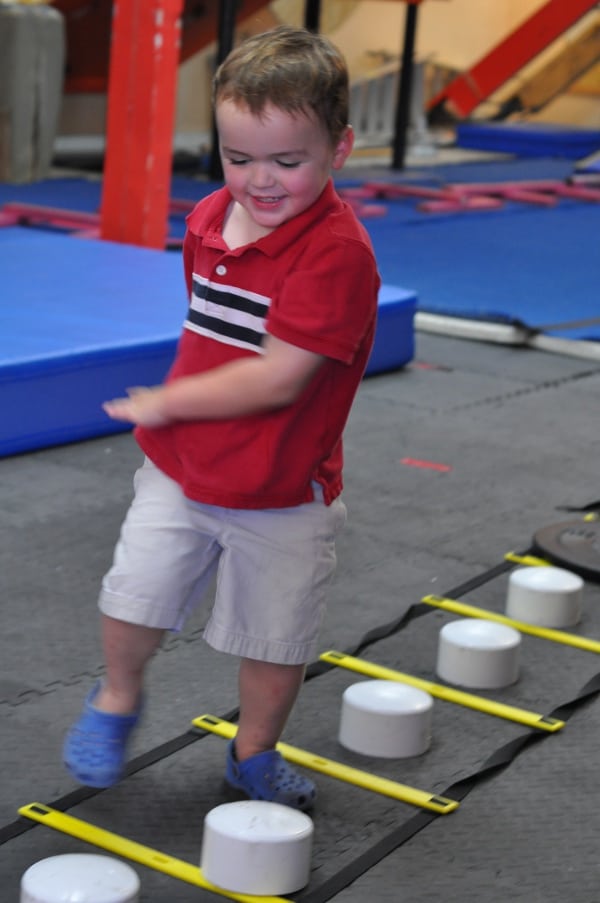 For the last 30 minutes, kids could either have free play or pay $5 for a Parkour Class. Joe did the Parkour Class and did lots of balance and core exercises (that were really a challenge for him).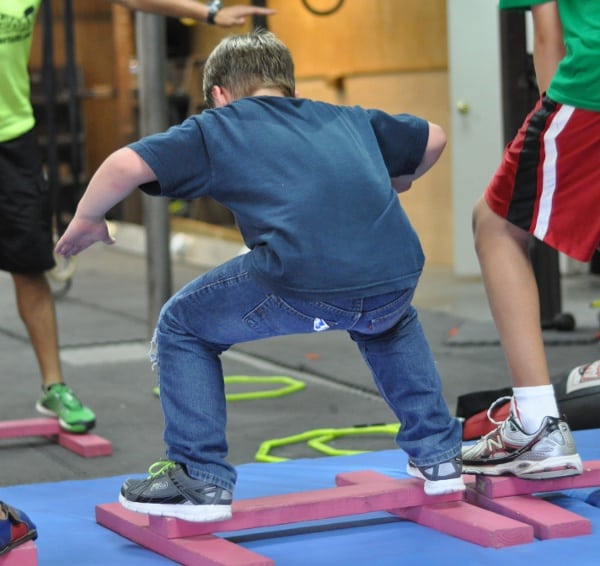 Something very cool about the gym is a tunnel that wraps around the first floor and leads to the second floor. The kids said it was like climbing through an air duct... and did it again and again.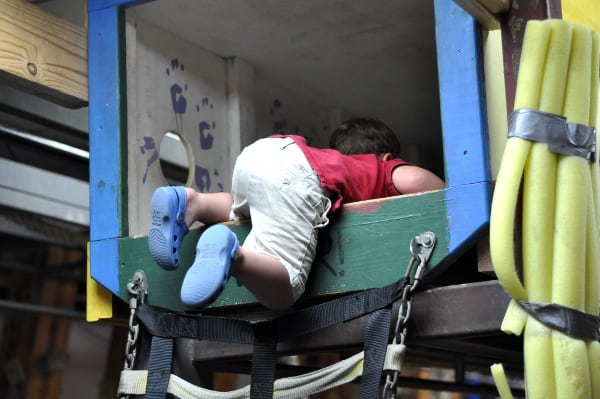 All in all, it was a great afternoon at the America Ninja Warrior gym and we cannot wait to go back! Check their
website
for class details, and if you have some questions before the first class, like we did, call them at 281-580-4642.
And look below for an introduction to the instructors you will meet at the gym!