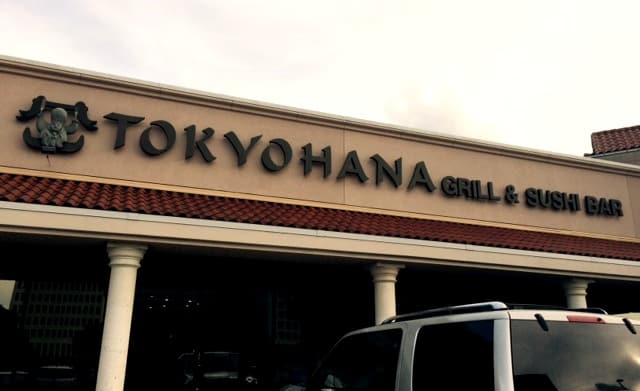 Location:
3239 Southwest Freeway Houston, TX 77027
Age Appropriate:
 All Ages
Price:
$$
Hi, I'm Juliette! My husband, my 7-year-old and I love going out to eat and we are sharing our restaurant finds with you.
I can't believe that I am starting writing my review after another downpour in Houston. I hope you all did fine with the high waters and that your children enjoyed an early vacation day!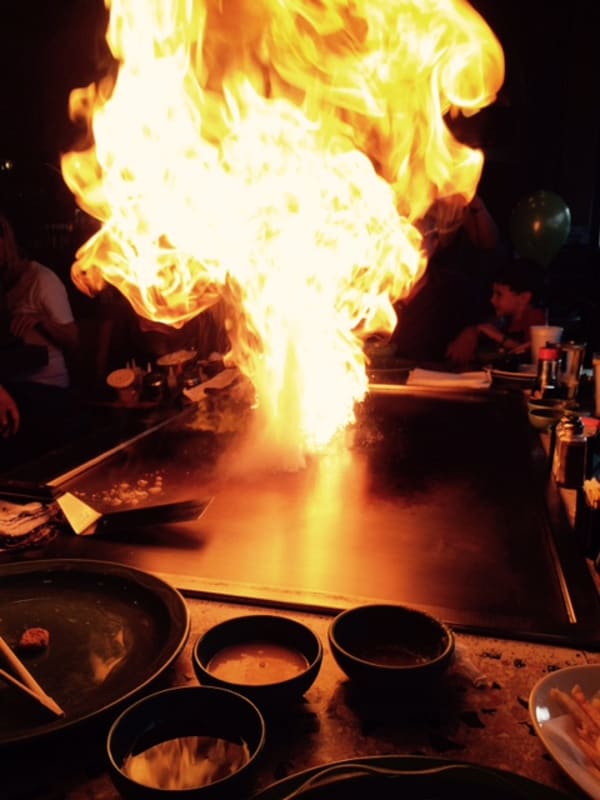 It has been a while since we reviewed a Hibachi-style restaurant and this week's review might win the most kids per adult ratio! As I looked around the room, there were about a dozen balloons floating around.
Tokyohana
on the Southwest Freeway is a great place to have dinner and entertainment too!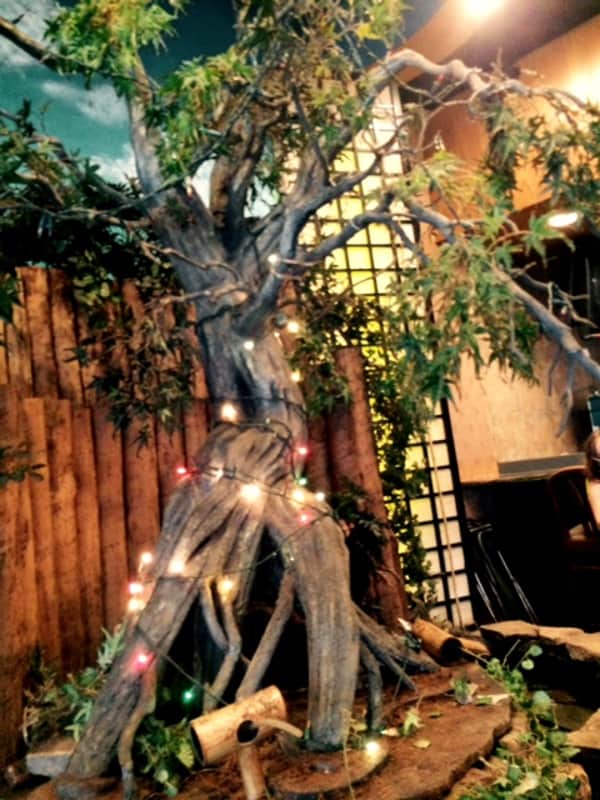 As we walked in, a nice lady was getting helium balloons for every kid in the room, and even if he's almost 8, it was still a treat for my son. We went to the Hibachi style dining room passing the sushi bar where you can enjoy a fresh sushi dinner!
The main room has about 8 grills and one small private one and a nice fountain along the wall that was a hit with the kids. (As a side note, their bathroom was spacious and clean.)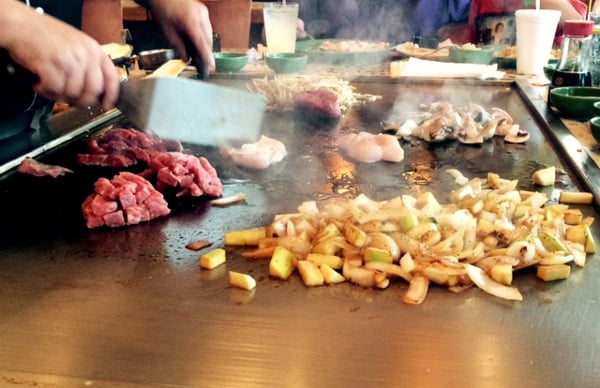 We sat with another family and their 3 children. As we pondered the menu, we also watched the huge fires from the other grills. I would recommend that you prepare the younger ones about the fire, the older ones will definitively be intrigued by it.
Their children menu comes with fries, rice and a choice of beef or chicken – and a bowl of vanilla ice cream for dessert (we kept that a surprise). My husband ordered the fried rice and scallops and beef, I had the shrimps and beef with steamed rice. The children got their fries very fast and snacked on them as dinner was being prepared.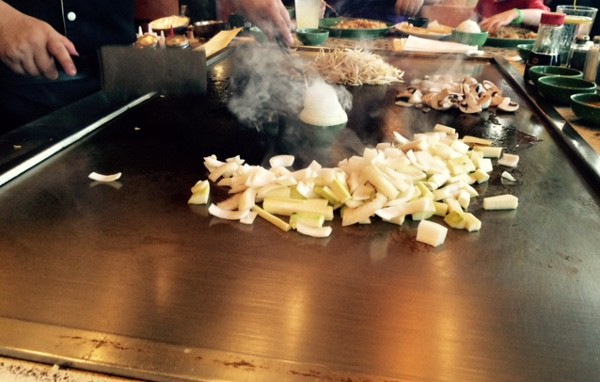 Our cook quickly came and the entertainment/cooking started. The fire is the beginning of the show, followed by knives juggling, eggs balancing on the spatula and the actual cooking. It was fun to watch and it is nice to see exactly how your dinner is made. The fried rice was really delicious and we all shared my husband's bowl.
The rest of our dinner was really good and our scallops and shrimps were fresh and cooked perfectly. Our cook did a volcano with onions rings and finished his show by throwing zucchini cubes into everybody's mouth! I was the only one at the table who could not catch a piece of zucchini! My son has his dad's talent for that and was very proud of himself!
If you feel that you need a bit more entertainment, there is a magician every Saturday night! We left before he could come to our table but he seemed very popular at the other tables.
Tokyohana Japanese Grill is a wonderful family place where you get a little bit more than a dinner and if your family is in the mood for a fun show and dinner this is the place for you!
See you next week for another culinary adventure!