Update: The playground has been removed!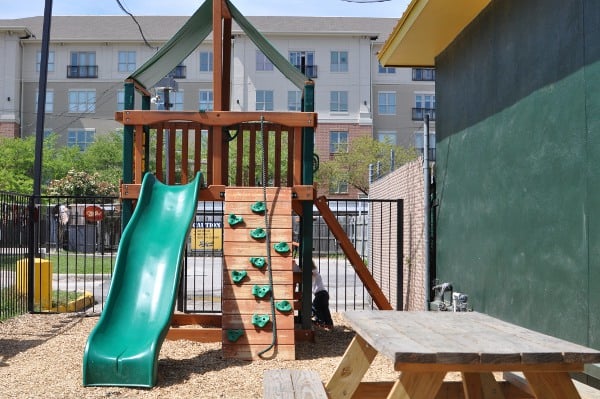 Address:
5114 Kirby Dr, Houston, TX 77098
You had a baby in a (sports) bar?! Yep, we did and we liked it.
Christian's Tailgate has opened a new location on Kirby and it has kids meals and a playground!
This restaurant is in the old Amazon Grille building. Televisions line all the walls, there is a bar, lots of tables, a couple patios, some video games (like Pac-man) and a small play structure.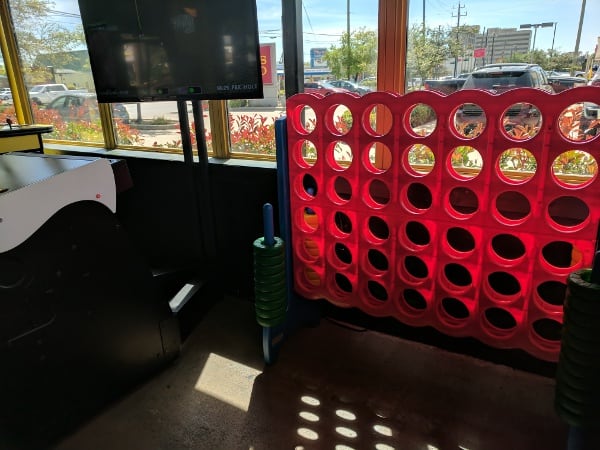 At lunch time we just ordered at the bar and headed out to the playground. The fulled fenced play area has a few picnic tables and is part shade.
We played and the food was quickly delivered to us. The kids meals are all $5 and we ordered the chicken tenders... plus a veggie burger and shake.
Everything was good... and how can you complain with good food, a nice day and a playground?!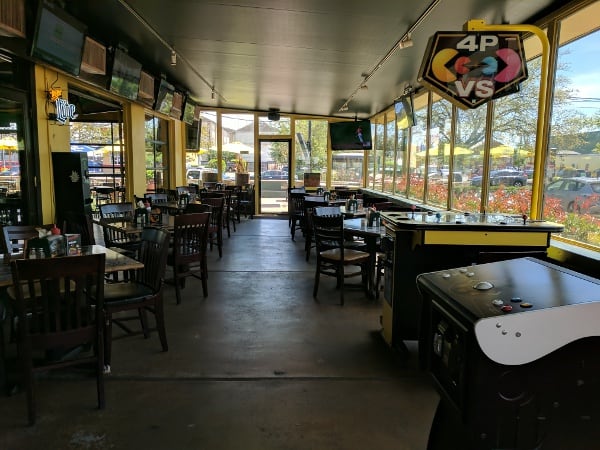 The playground is fenced in but does have two gates. If you go, just double check that they are latched so the kids don't sneak into the parking lot.
Also, just inside from the play area are some video games (which take money) and a giant connect four game.
And finally, we used to like Amazon Grille because they had free cotton candy and you could roast marshmallows for smores at your table. Well, Christian's Tailgate does not have this... but I did spot Fried Oreos on the menu!
Check out the pictures below!