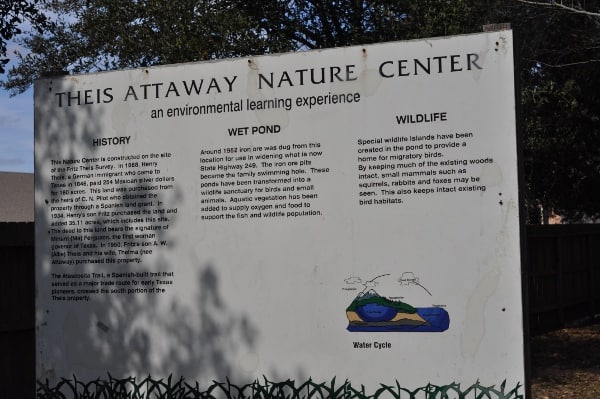 Address:
13509 Theis Lane, Tomball, TX 77375
I had read that this Tomball park was just behind the busy Business 249... just behind the shopping centers... but I was not sure I believed it. I had driven down Theis Lane, just between Walmart and Hobby Lobby and never seen a nature center.
I tried this again and after a drive down and back... I finally found Theis Attaway Nature Park!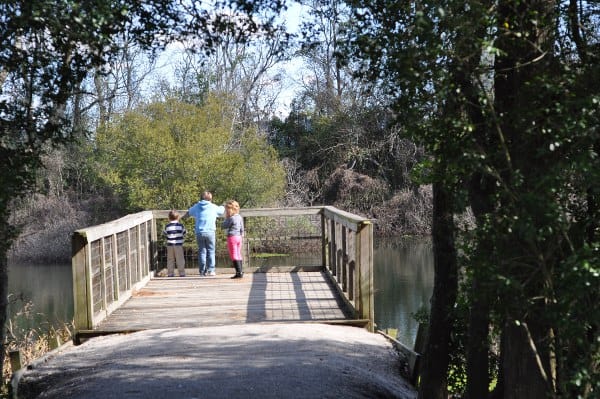 If you are on Business 249 and turn on Theis, the not-well-marked park entrance is across from the Walmart back truck entrance. From the street, you only see a tiny park hours sign.... but if you look in, you see a parking lot and a Theis Attaway Nature Park sign!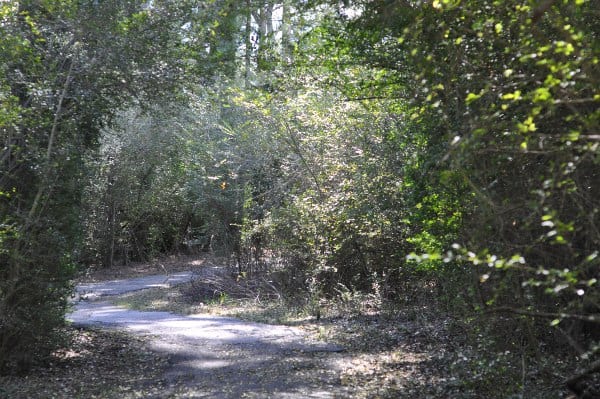 Right by the shopping centers and a housing development is this heavily wooded park and pond. It has an amphitheater, walking trail, picnic spots and restrooms. We saw someone fishing at the pond and later read that this was once an iron ore pit (used to widen 249 in the 1950s), which became a family swimming and fishing hole and then became a wildlife sanctuary.
On our visit, we walked the trail, picked up a million pine cones and played in the shade. When I announced it was time to go, the kids said, "But we're exploring!". So we stayed just a while longer.
This park is very close to houses and businesses, but with the trees and winding ¼ mile trail, I was glad to have another adult with me. We had no real safety concerns, but you know I like urban settings with lots of eyes on the parks!
Next time you are on Tomball, surprise your kids with the nature park... just a block off the busy Business 249!
Find more Houston Parks: