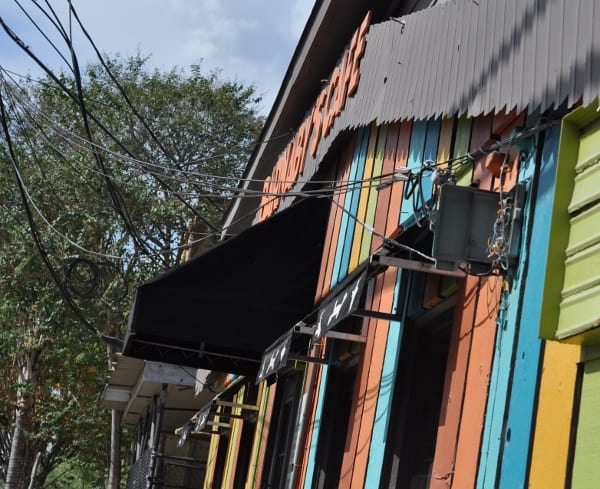 Address:
604 Fairview, Houston, Texas
Do not tell my husband, but my goal is to visit every single Barnaby's Cafe in Houston. There are 7 locations... and we've visited 4 (over and over again).
I just love that they are fun, funky and named for the owner's childhood pal, the sheepdog named Barnaby, and is full of sheepdog art. And, as you might guess, a restaurant decorated with dogs is pretty kid friendly. There are coloring sheets and a kids menu.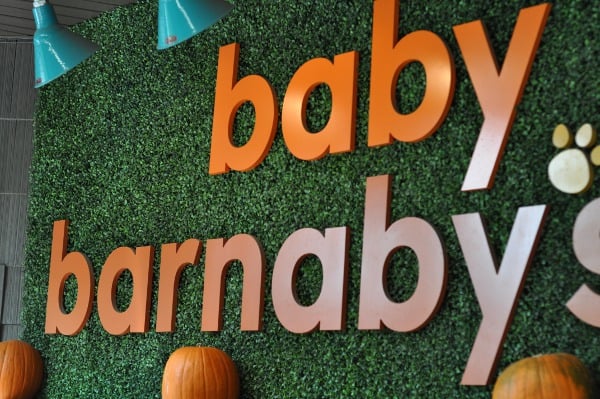 The original location on Fairview might be the quirkiest... with a small little restaurant on a street that is part industrial, part small restaurants and part new construction.
Half the restaurant is Baby Barnaby's (which is open for breakfast) and half the restaurant is Barnaby's (which is open for lunch and dinner).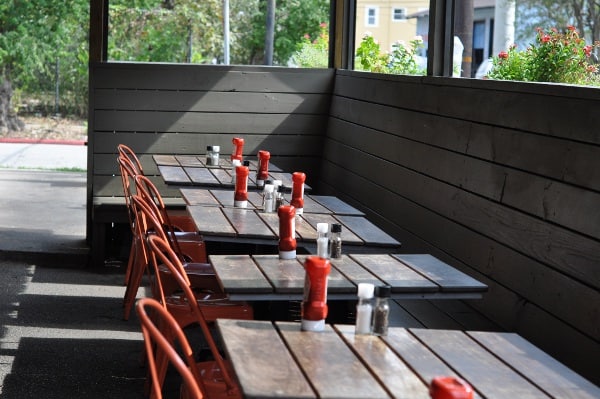 There are 2 different restaurants (attached in the same building). We went to the wrong door first, which was closed at lunch time, but soon found the lunch crowd next door.
The restaurant is small, with low ceilings... covered in dogs and bright colors. The place was packed on a weekday lunch... so I did not get any pictures inside!
We picked a table on the small patio at Baby Barnaby's but ordered from the regular menu.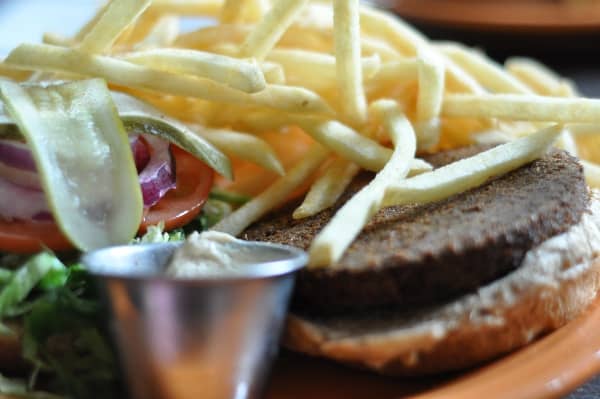 Why I keep going back to the restaurants is because I really like the menu. Not only is there a good kid's menu, but there are also several veggie burger options (and no boring soy paste burgers), lots of salads, sandwiches and more.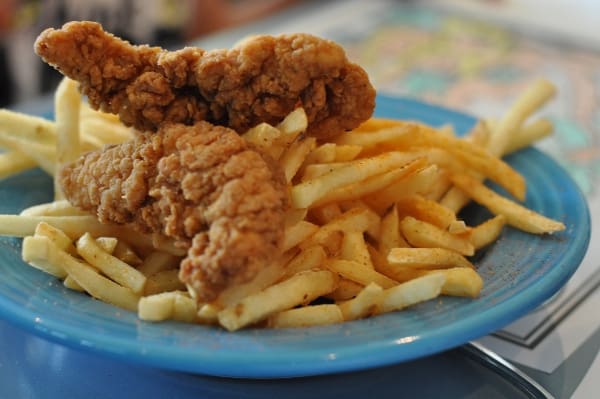 We had the kids meal with chicken strips, the falafel burger (my favorite!) and the chipotle burger. The waiter was very friendly and happily ran inside and outside to accommodate our seating choice.
Sitting away from the crowds did not slow down lunch at all... and it was another great Barnaby's visit.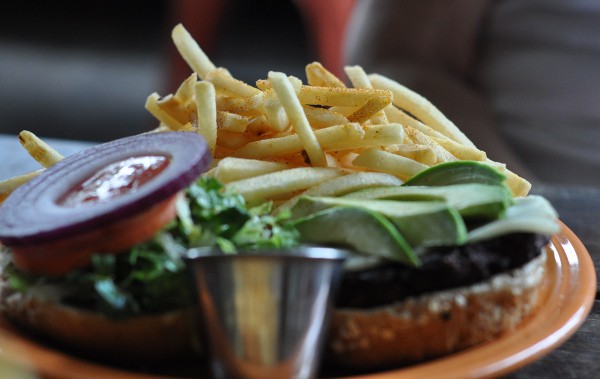 This location has free street parking. (I forgot to check the restrooms!)
Find more kid friendly restaurants: