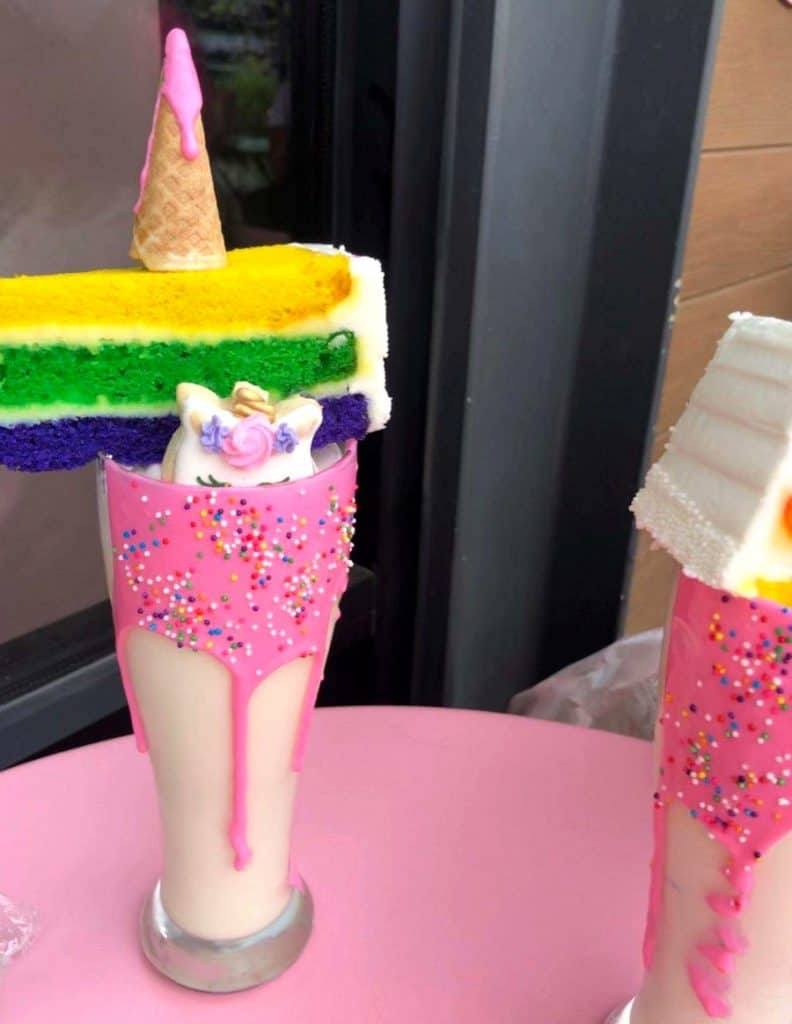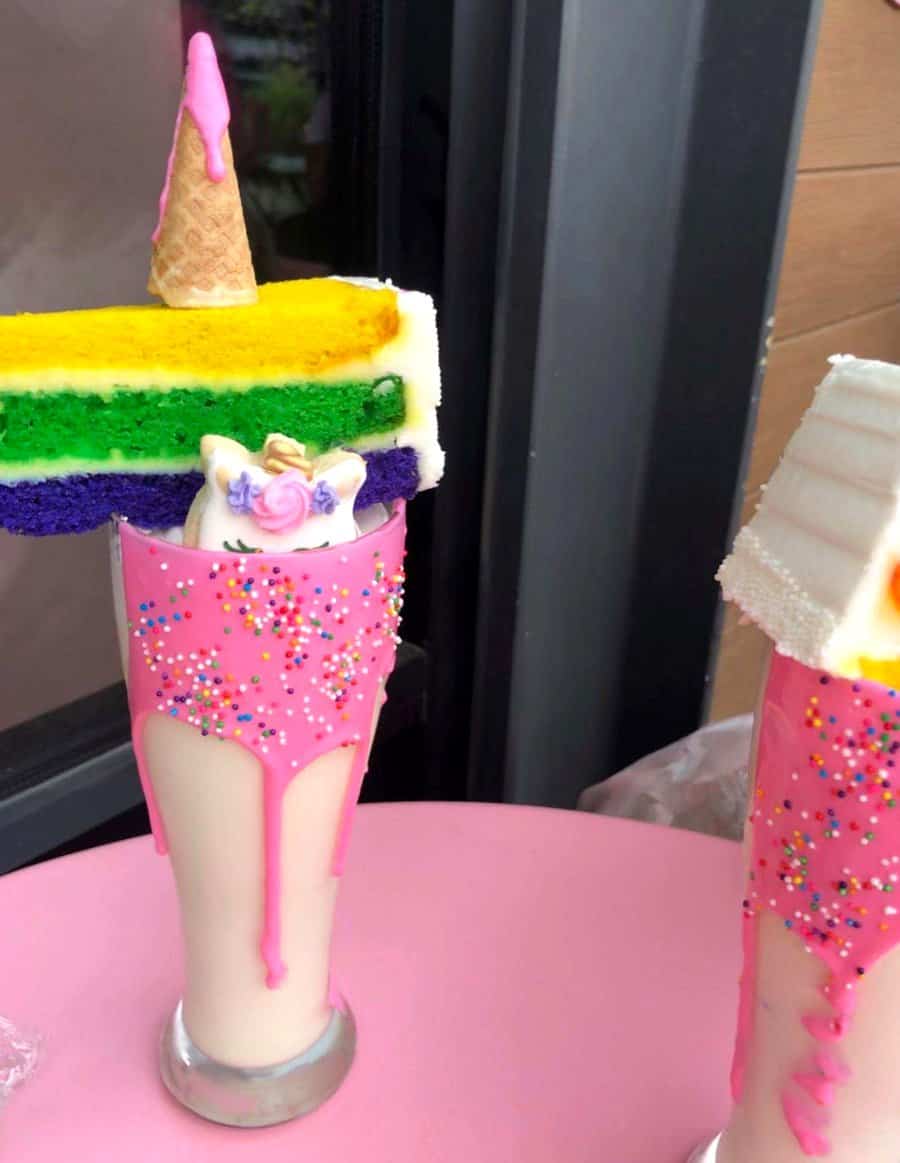 Address:907 Westheimer Rd Suite B, Houston, TX 77006
My younger brother owns a vegan restaurant in Austin... and after going to Unicorn Magical Dessert Bar (and nearby Cafe Bustelo), my first thought was to make a list of all the Instagram-able things he could add to draw business.
I love Instagram and I love fun restaurants... but I don't know that a milkshake, topped with rainbow cake, topped with a unicorn cookie would exist without social media!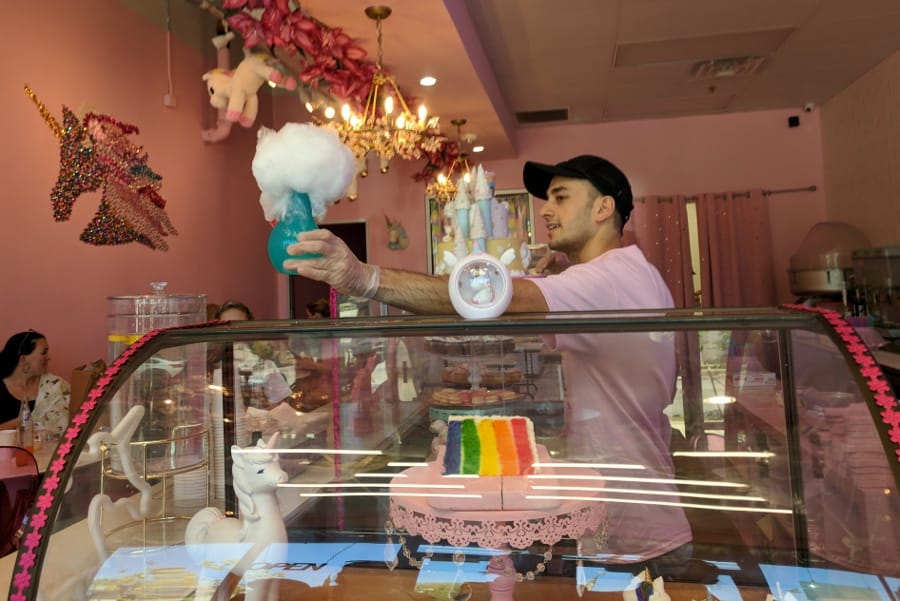 Well, Unicorn Magical Dessert Bar has this... plus cotton candy drinks, unicorn cake pops, cookies and more. Plus there are unicorns on the walls and ceiling and a mirrored runway in the back.
This dessert bar is in my neighborhood and I happened to be walking by on a weekday at opening. I waited about 10 minutes to place the order but I hear that wait times can be much longer!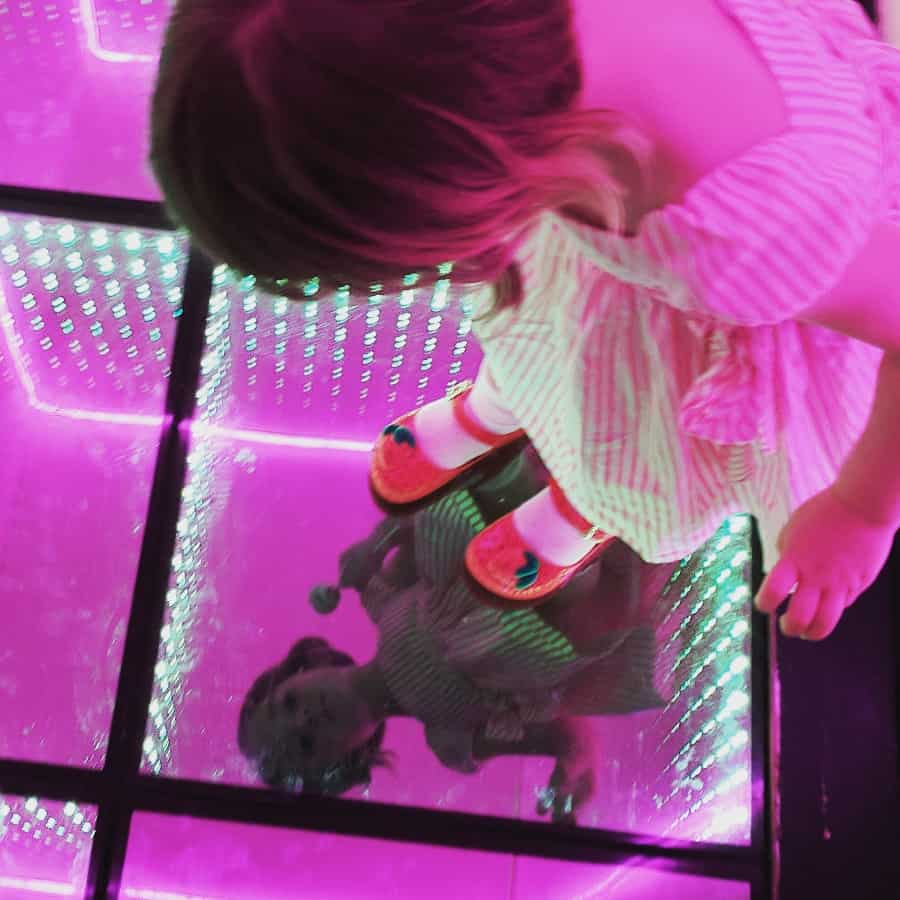 Now... I think $15 for a milkshake is too much (even if it's covered with cake and cookies) because I usually have to order at least 4 of everything. Same goes for the $5 cakepop. I'd personally rather find some crazy desserts in Chinatown.
Also, know that the whole place isn't as magical as Disney World... but social media photos just need a small corner of cakes and unicorns to be cute!
All said, it was fun to see where all the unicorn Instagram photos are coming from!
See more pictures below: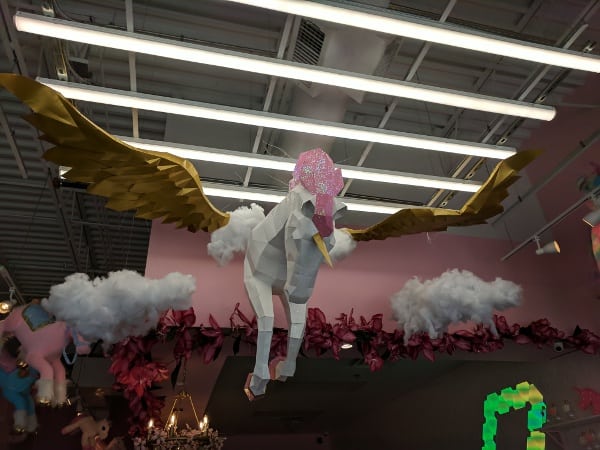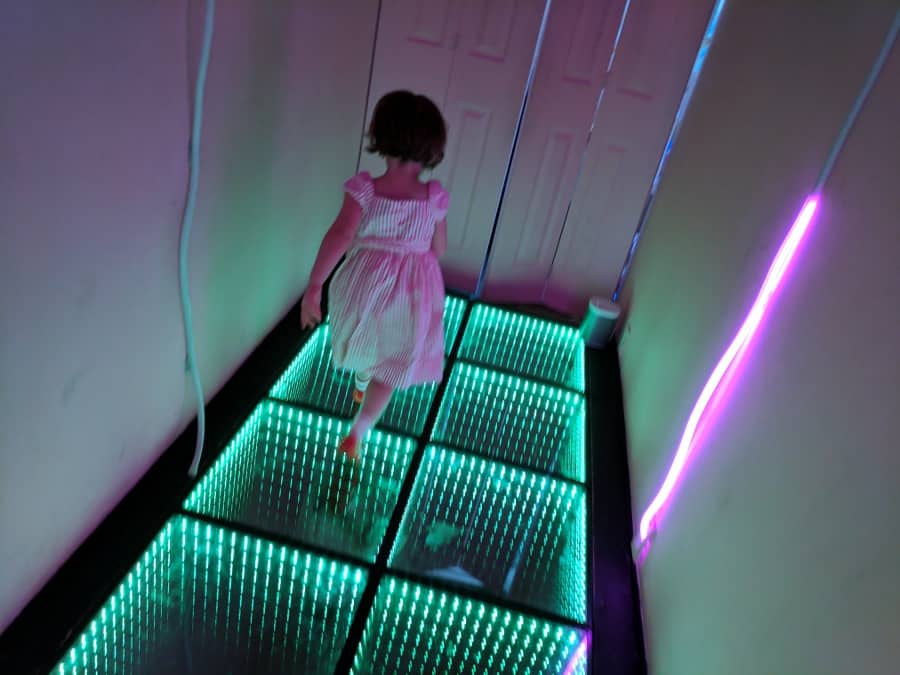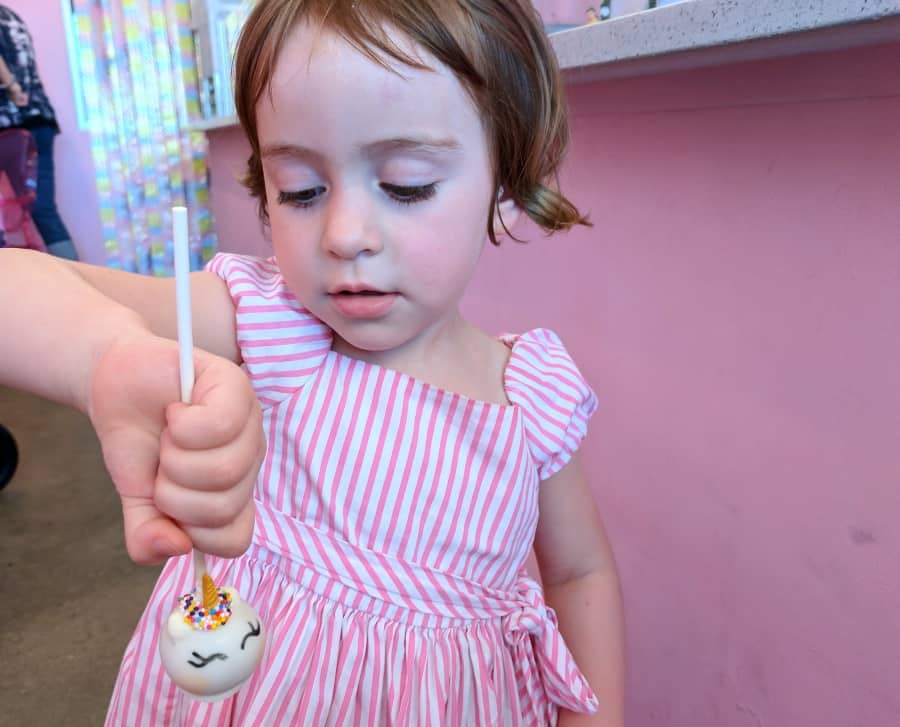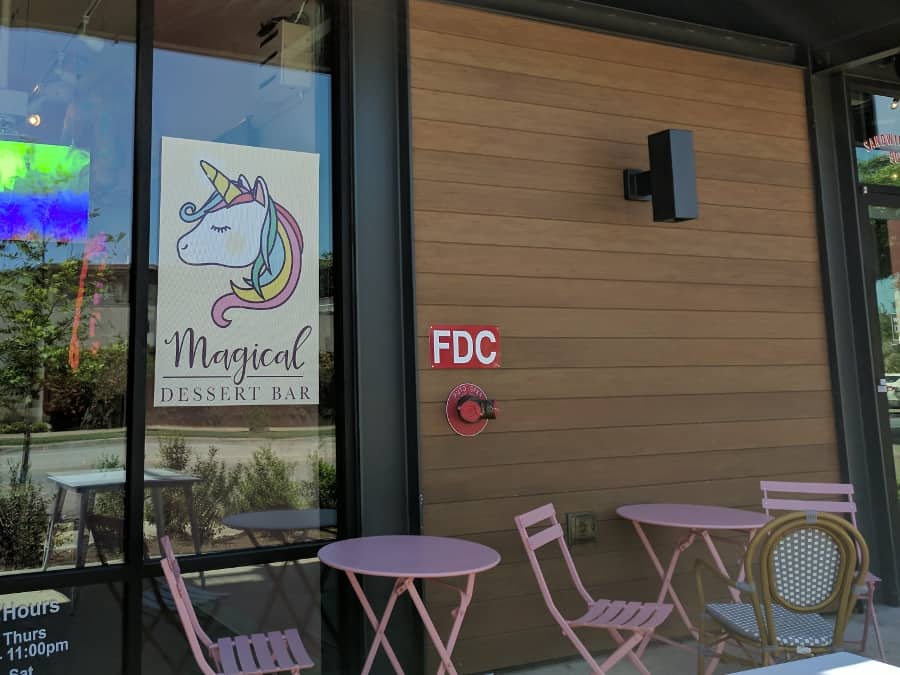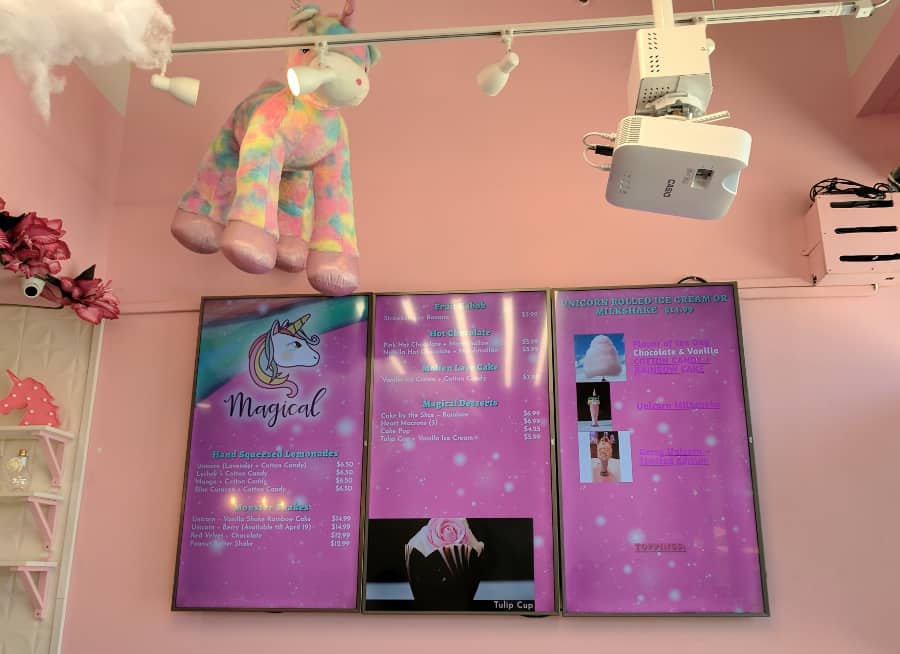 Find more Houston area restaurants: