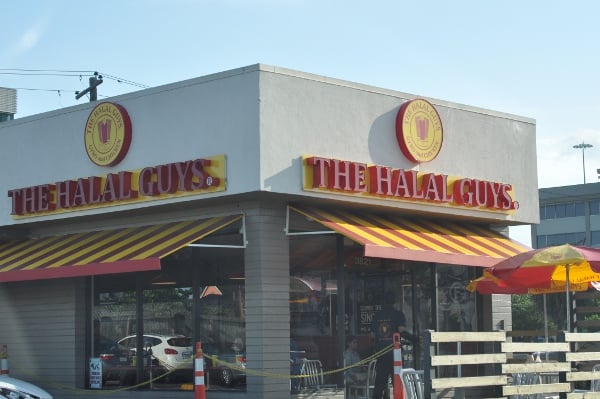 Address:
3821 Farnham Street, Houston, TX 77098
When The Halal Guys first opened, they stopped traffic on Shepard and had police officers directing traffic and and out of the parking lot. I've been watching this little red and yellow restaurant ever since and finally went for dinner. And now I know what all the buzz is about.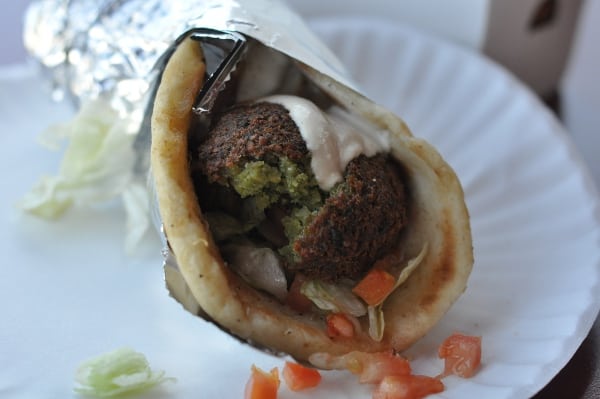 The Halal Guys started as a hot dog cart in New York City. This turned into a cart that served a platter of chicken and gyro over rice and then into a brick-and-mortar worldwide chain!
The menu is still super simple, with the choice of sandwich or platter. Both come with chicken, gyro or falafel. As a side, you can order fries or hummus and pita. For dessert, you can buy baklava.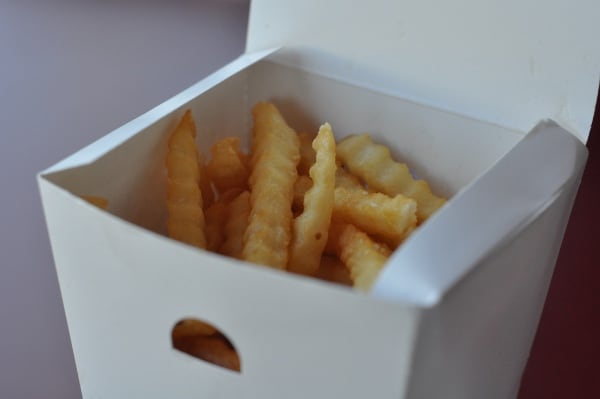 When we visited, this small casual restaurant was very busy (but not traffic-stopping-busy). Parking was available in the lot shared with the (closed) 59 Diner and people were sitting in the small restaurant and on the two patios.
Despite the crowds, we ordered quickly at the counter, paid and took the food to our table on the back covered patio. It was very clean, casual and easy.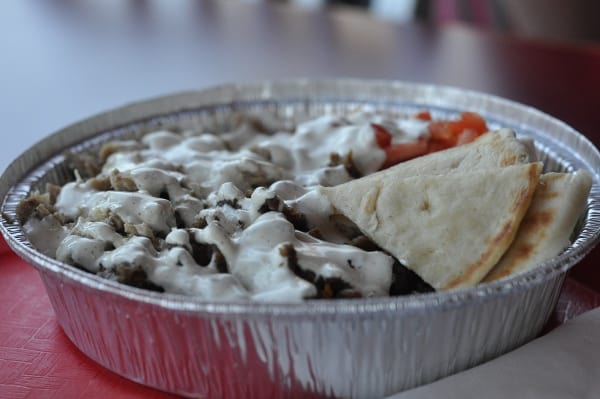 We ordered the falafel sandwich, gyro and chicken platter and fries. And it was really good! In fact, the comment at my table was, "Can we come here again?".
So, if you are looking for fast, casual and really good falafel, chicken or gyro... check out The Halal Guys.
Find more Houston Restaurants: