Address:
288 South and Bellfort Street, Houston, Texas
Every time we drive south on 288, we see giant dragons, spiders and sculptures at the Menagerie Park at Texas Pipe & Supply. And every time I say we need to slow down and get a better look at this public art display!
Finally we figured out the tangle of highways and frontage roads at this 288 and 610 connection, and got up close to the eclectic sculptures!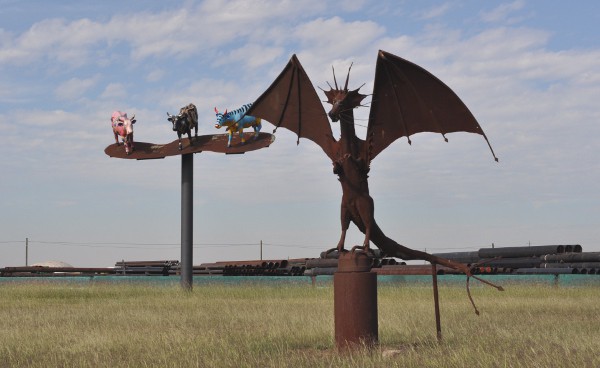 The collection began many years ago when Jerry Rubenstein, Chairman of the Board for Texas Pipe & Supply, purchased the hippo sculpture. Next came a rhino and snoopy... and more and more and more!
There is an airplane, fishing rod, dragon and... well, it's best if you just look for yourself!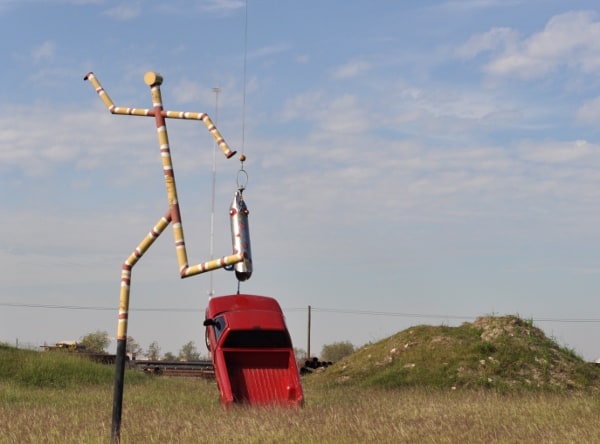 Since the highways connect just north of Texas Pipe & Supply, and the frontage roads do not run right along the highways and I had not looked at a map... I made approximately one hundred u-turns to find the park. I can now tell you that the park is along Bellfort and if you are on 288 North, approaching 610, you can take the Bellfort exit, turn left and see the park. (See the map below!)
I did not find a great place to park the car... so I'll call this a drive-by-and-be-amazed park rather than a playing park! On Bellfort there is an old driveway we pulled over on, and along the 288 South entrance, there is a small shoulder by the park.
Even though we did not leave the car, this outing was pretty cool for the kids. We picked our favorites and took pictures on this easy adventure.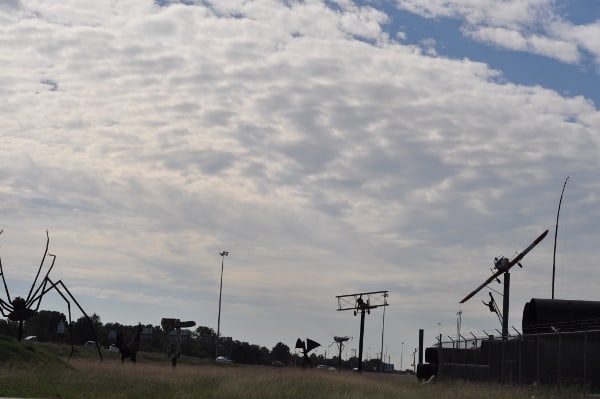 Want to learn more? Check out this clip from PBS!
Find more Houston parks: