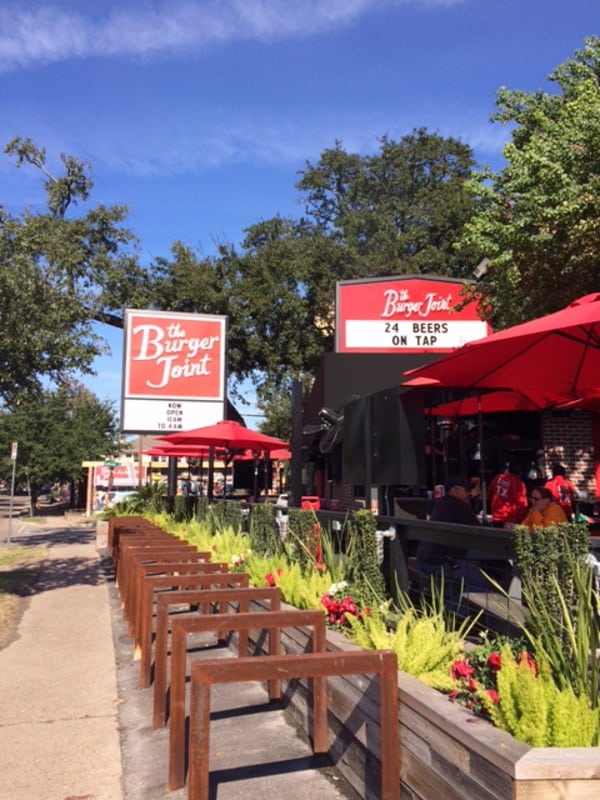 Location:
2703 Montrose Blvd Houston 77006
Age Appropriate:
All Ages
Price:
$-$$
Last weekend was so perfect weather-wise that we had to review a place with a patio! We decided to try The Burger Joint on Montrose – at the former location of Little Bigs. I drive by it every day on my way to work and I've been following their renovations. Their big bright red umbrellas really piqued my interest!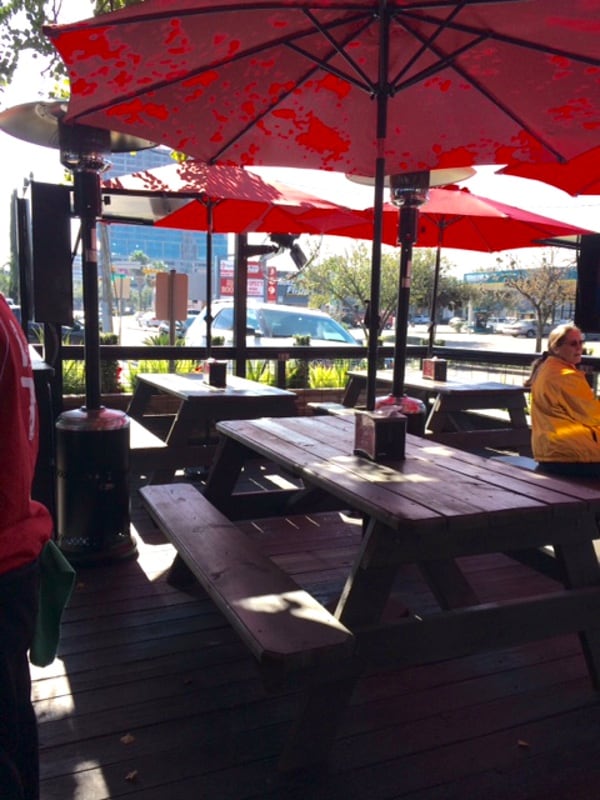 They offer ample parking behind the restaurant so do not do as I did! I pulled in in the small front parking that was almost full. A smiling parking attendant showed me an open space. Unfortunately, having to maneuver my car in tight spaces, in reverse, while being watched is not my strength! It was not pretty but I earned my hamburger!! I'll be sure to park in the back parking lot next time!
The patio is the place to be at the Burger Joint! It is shaded, they even have heating lamps for the cool evenings and outdoor TVs showing sports (a big bonus for my son!) Their bathrooms are nice and baby ready!
You order as you walk in at the counter from their delicious burger menu, with classic sides and a huge variety of craft beers. Their kid menu is nice and my son's hamburger was actually as big as mine!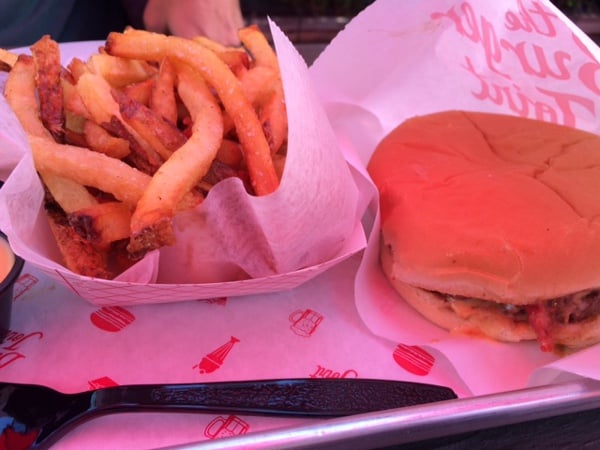 Talking of my son, he picked a cheeseburger with French fries (the other side offered is mac and cheese). My husband chose the chili cheese burger with fries and I had the mushroom burger with sweet potato fries. If our pictures look oddly red, it is the umbrella effect! We all glowed!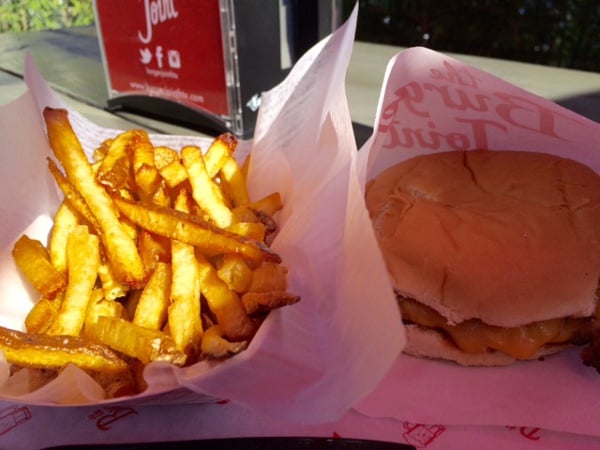 Our food was delivered to our table very fast. The Burger Joint uses only fresh beef from Texas and we all thought the burger was delicious. The buns were fresh and soft. Their fries were absolutely delicious, crispy and again very fresh. My son ate his complete cheeseburger and snacked on his fries while watching football. We really enjoyed the food and the quality of the burgers was really high.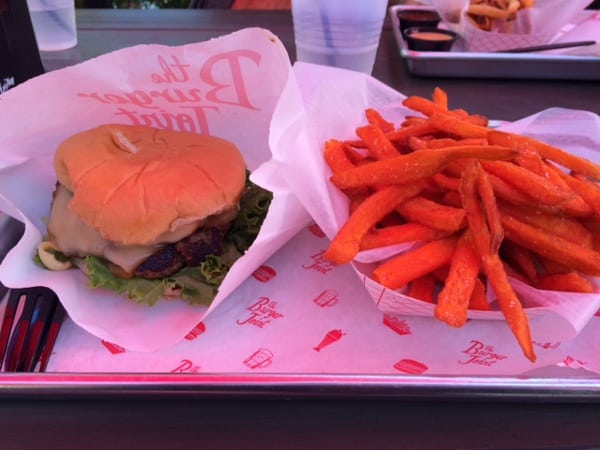 The patio was filled with families and groups of friends and the atmosphere was very casual and friendly. So take advantage of the next beautiful day and head out to the Burger Joint for a delicious and easy-going meal!
See you next week for another culinary adventure!