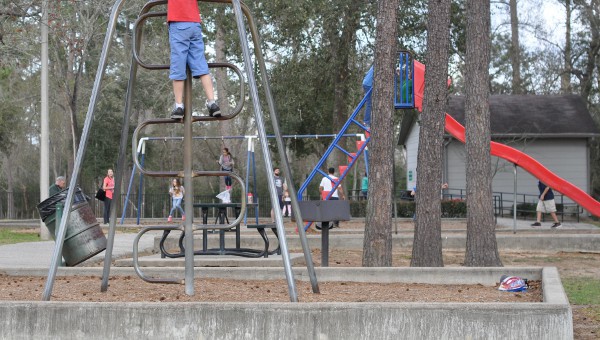 Address:
12400 Pleasant Grove Rd, Cypress, TX 77429
From the street, you can tell that Telge Park has a playground with slides, jungle gyms, spring riders, picnic tables and bathrooms... but once you stop you will discover the creek and nature trails!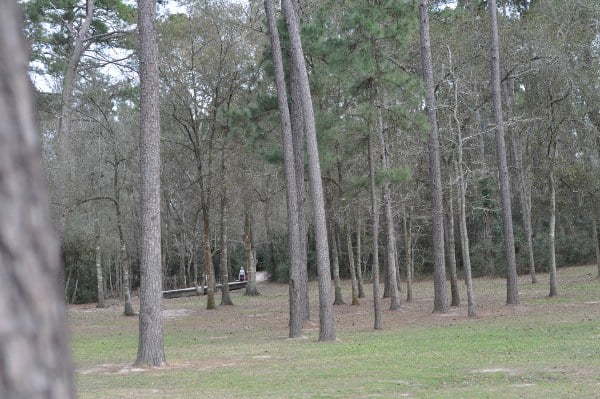 When we visited on a nice weather weekend, there were a lot of families playing and taking walks. Usually I am a little apprehensive about taking my kids down a secluded trail, but this one had many families coming and going. (The full loop is .75 miles and we did not do the whole thing... but tell us if you have!)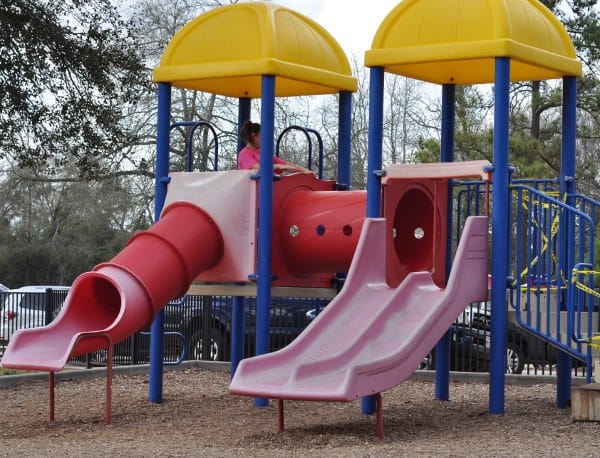 We spend the most of our time playing on the equipment. The main structure needs some repairs (and it looks like the park department knows it.. so maybe there will be updates when you go). The coolest parts were the tall slide and the old-school climbing bars.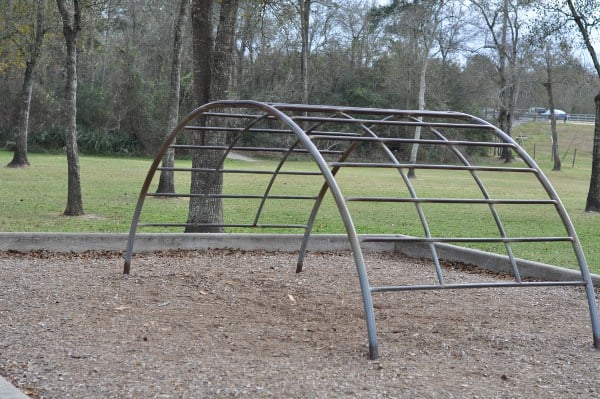 This was a good park for a very nice Houston afternoon. Bring a picnic to eat under the pavilion, take a backpack for an easy nature walk... or just play on the equipment!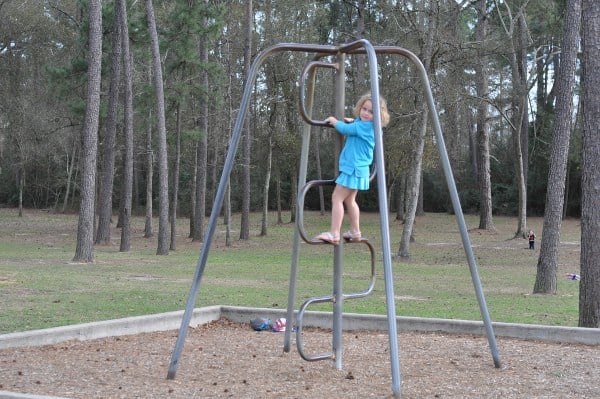 Free parking is available in the small lot and on the street.
Find more Houston parks: