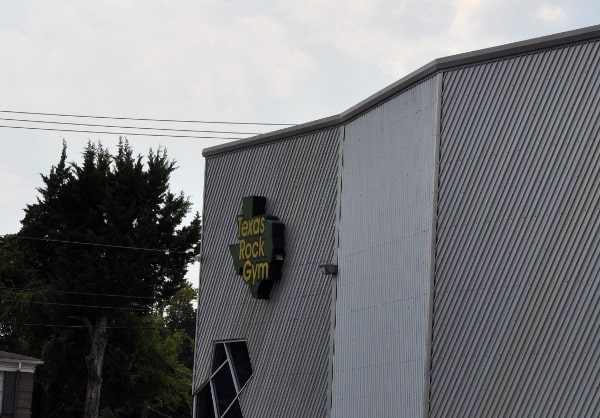 Address:
 1526 Campbell Rd Houston, TX 77055
Well friends, here's the truth:  I'm not a huge fan of indoor playplaces. I'm sure some are awesome, but others are expensive and boring for at least one of my kids.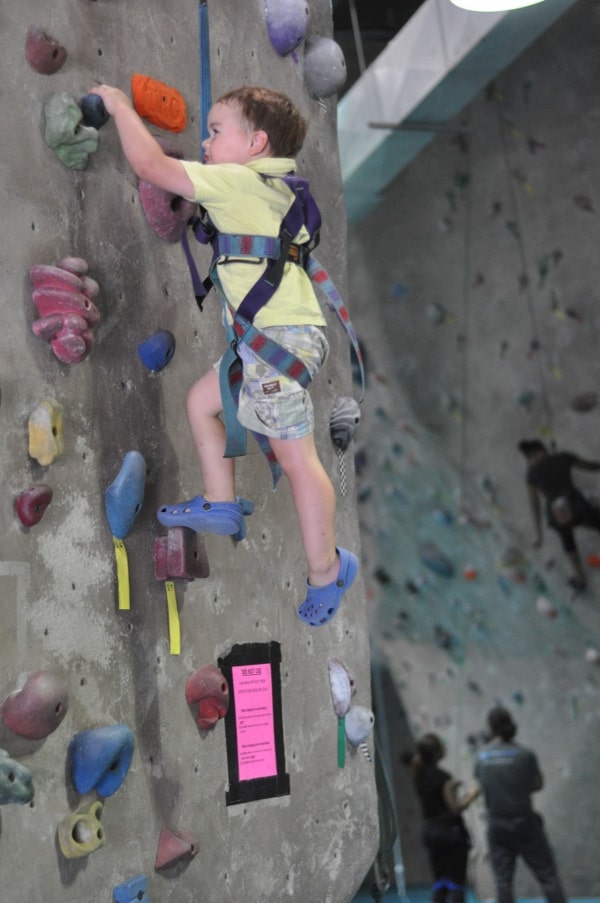 That said, after visiting the
Ninja Warrior Gym
last week, I decided I might be at the wrong places.
So this week I took the Ninja Warriors to the Texas Rock Gym.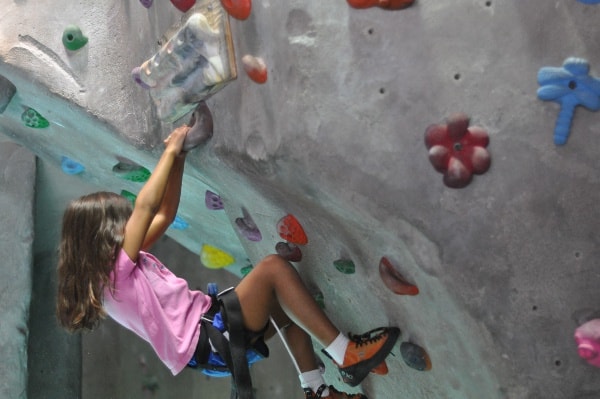 Located near I10 and I610, in the Memorial Area, this gym has a bouldering area, 5 auto-belays and 42 top-ropes.
I don't know a darn thing about rock climbing, but I do know that Texas Rock Gym is open to all ages (with harnesses small enough for my 3 year old). I also know that all 3 of my kids (3, 6 & 8) could boulder (without clipping in their harness) and auto-belay (without requiring their mom to belay).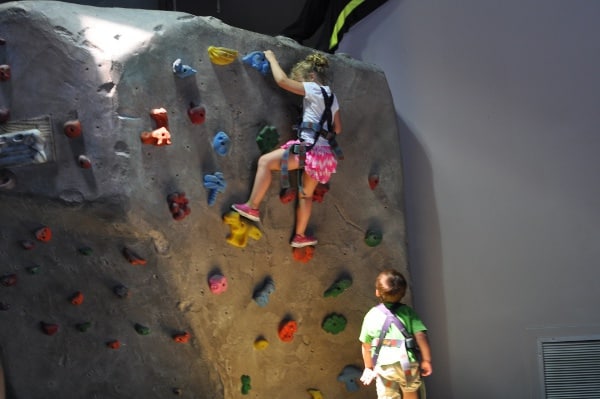 My rock climbers climbed for hours, right in the front part of the gym, where the easiest courses are located. Up the boulder, down the stairs, repeat. Up the auto-belay wall, swing down, repeat.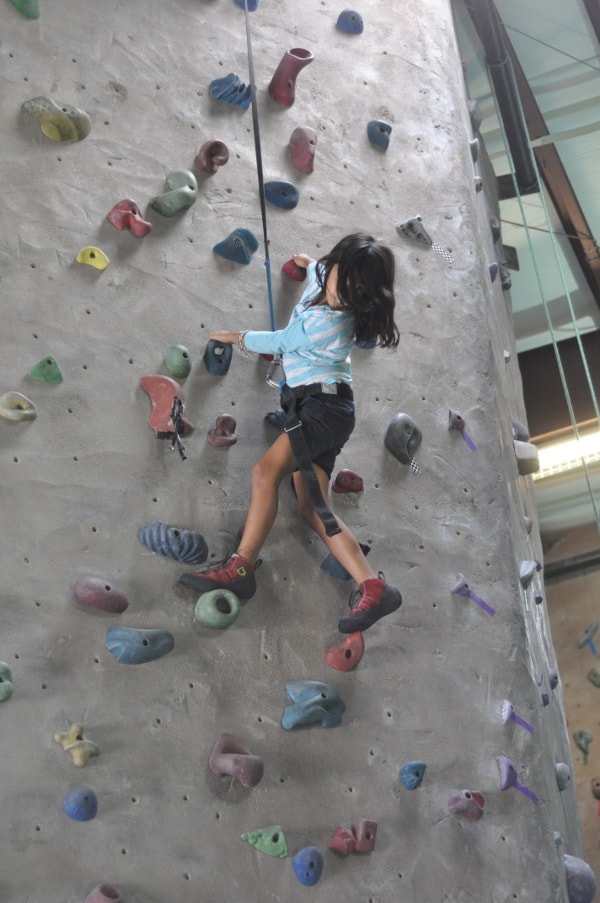 The staff is helpful in teaching the safety and getting you set to climb. After that, a staff member is walking around to help, but you need to take care of yourself and your kids.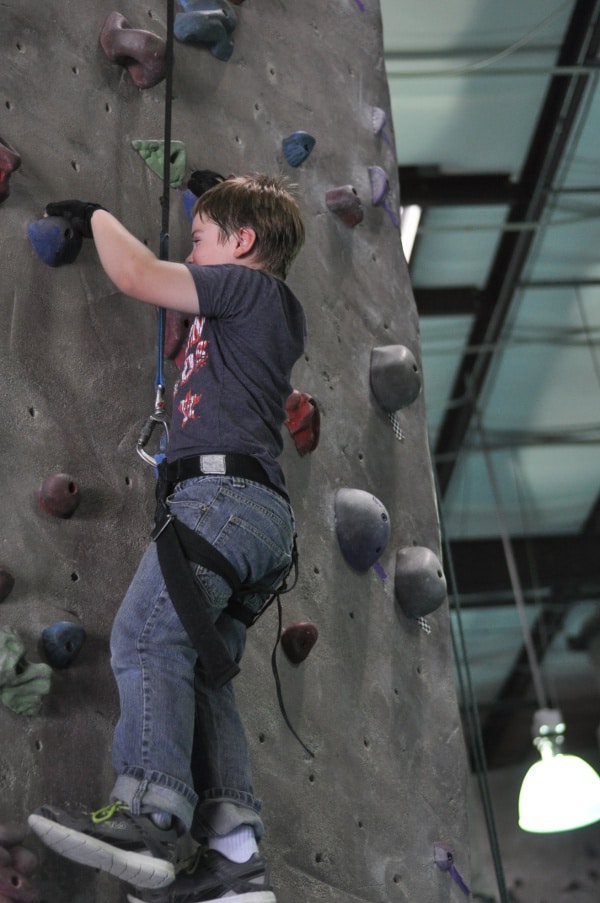 The cool part is that the gym is very family friendly and had no problem with the 1 year old in our group tagging along. We carried him around the gym as we watched the bigger kids climb.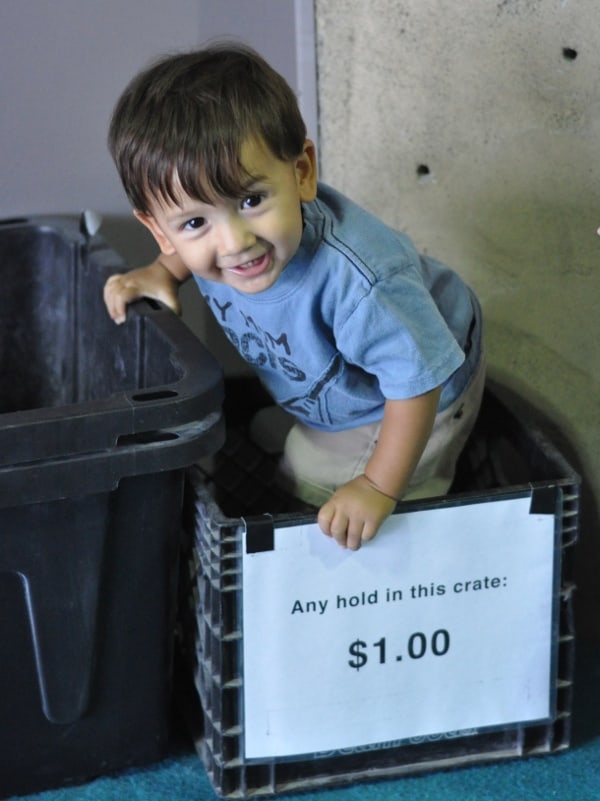 This place was a lot of fun for us, but I will say that it's expensive. The all day pass, with safety class and equipment, is $30 for adults and $20 for kids. (Get the rates
HERE
.)  That can get expensive, quick, for big families.
If rock climbing is going to be your "thing", check out the memberships. (These come with fitness classes and guest passes for friends.)