Oh, I am so excited about this! Last week we went to our first Sugar Land Skeeters baseball game, and it was AWESOME.
There was the big feel of a professional sports game... but Constellation Field is much smaller than Minute Maid, every seat is a good seat, you can see the game for anywhere you roam... and there is a playland, splashpad and carousel. Not only that, but every inning there are contests on the field and in the stands.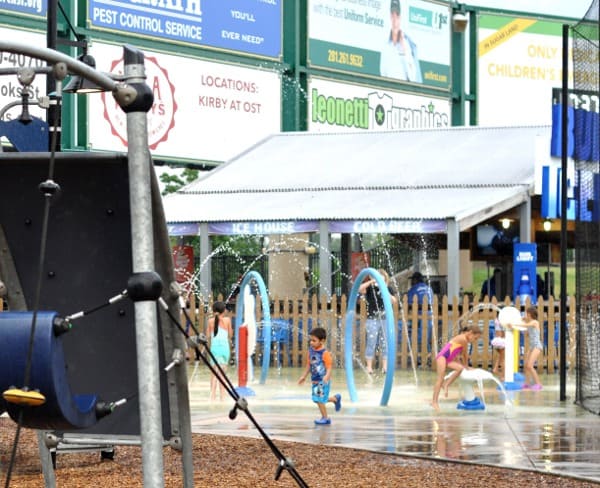 Sugar Land Skeeters
games are simply FUN. And simply simple.
There was no running from the playland to our seat... because I could see the game and watch the kids. And there was no big production in finding our way from the parking lot to the stadium to the seat and to the food and...
Another good thing is that tickets start at $9 and there are different events/promotions each week. (For example, kids run the bases on Sundays!)  AND for the summer, you can get in
FREE for READING
!
A few things to know... the stadium is open and there is no roof! If it rains, you can bring a standard size umbrella. Also, no outside food is allowed, but you can bring in a sealed plastic bottle of water no larger than 16 oz. per person. Bring swim suits if you want to splash in the splashpad! Finally, when we went, parking was $5 (cash) in the big lot.
See the pictures below... and I'll see you at the next Skeeters game!