Do you ever wonder how you can order something on Amazon... and have it arrive the next day? This is why we took an Amazon Fulfillment Center Tour!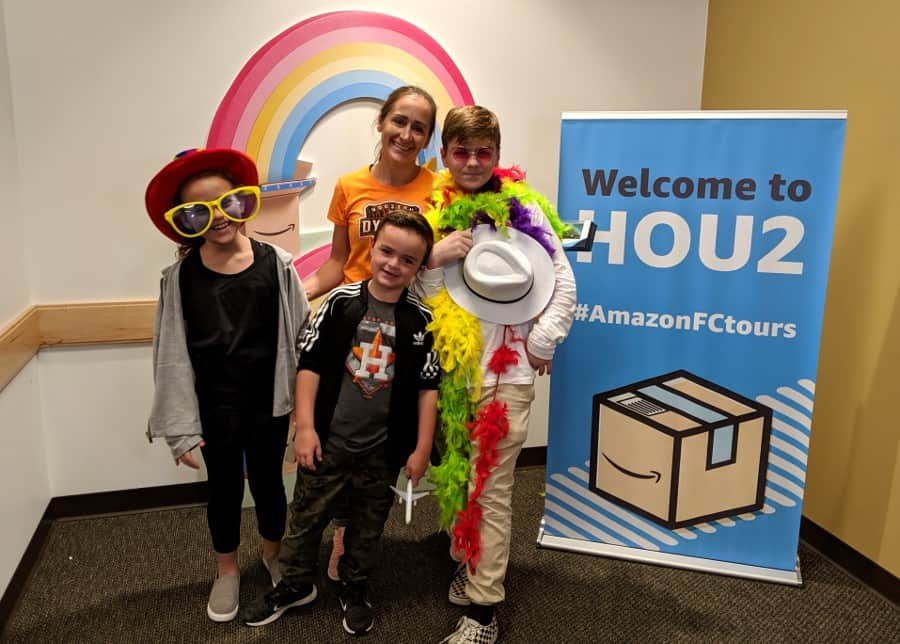 We got to see all the orange robots moving across the concrete floors, miles of conveyor belts and goods being packaged nonstop. No pictures are allowed inside, so you have to go see it for yourself. It really is amazing!
Tours are on school days, so we went on the last school holiday. You just have to reserve a free spot, and kids have to be older than six years old. The participating Houston location is near IAH airport and parking is free.
Learn all about the free tour, HERE! #amazonfctours