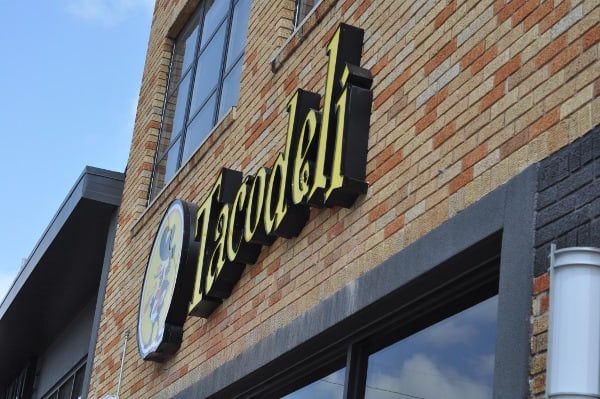 Address:
1902 Washington Ave D, Houston, TX 77007
My friend is obsessed with Tacodeli on Washington Avenue.
When I finally went with her, she could tell me all the specials and all the ingredients in many of the crazy taco combinations.. and I am now certain she goes more than she admits to.
For me, it was the first time and we grabbed a menu, sat on the patio while we reviewed dozens of combinations and went back to the counter to order.
I liked that there were many veggie options (and not just a boring bean taco!). I ordered the Papadulce with roasted sweet potatoes, grilled corn, roasted peppers, caramelized onions, toasted pepitas and chipotle camote sauce... and the Freakin' Vegan with organic refried black beans, avocado, pico de gallo. My son also got the rice and beans (but there are plenty of kid friendly entrees).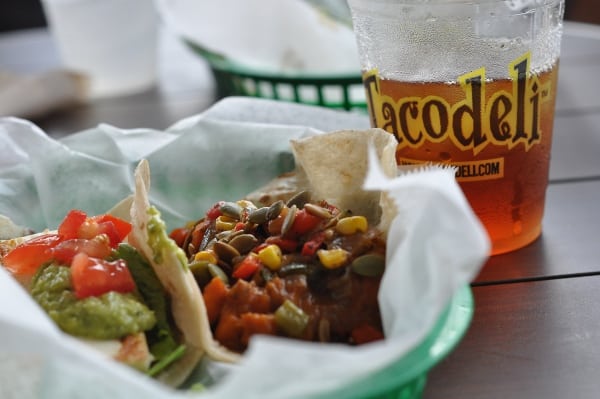 The restaurant is casual with seating inside and out. The patio is a little loud with Washington Avenue traffic... but it is completely closed in and good for our little circus.
After ordering at the counter, our tacos were delivered to us quickly. It was quick and the food was good. The kids and adults were happy... so I call it a success... and can see why my friend goes so often!