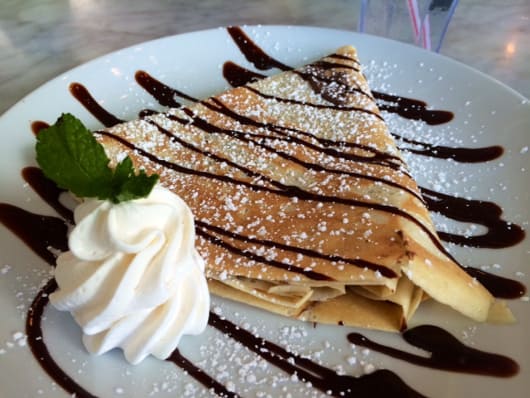 Location:
2420 Rice Boulevard, Houston, Texas 77005
Age Appropriate:
All ages!
Price:
$
Hi, I'm Juliette! My husband, my 6-year-old and I love going out to eat and we are sharing our restaurant finds with you.
I hope you are hungry for sweets today! After a great baseball practice for my son, we decided we needed a great treat and our friend mentioned Sweet Paris on Rice Blvd. We had never been but had heard good things about it and it was a perfect day for crepes - there are no bad days for crepes anyway!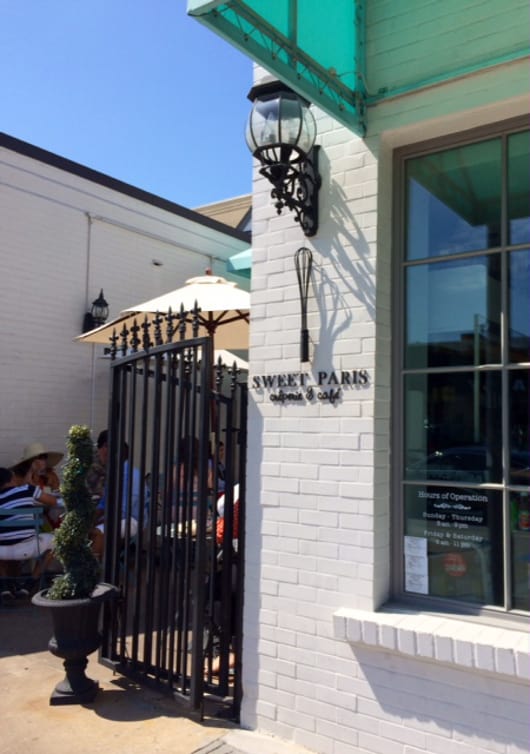 The outside is really pretty and they used a little alley between two buildings to create a cute courtyard and dining room. It is a perfect mix of a Parisian cafe with a New-Orleans flair. The color combination is vibrant and cheerful.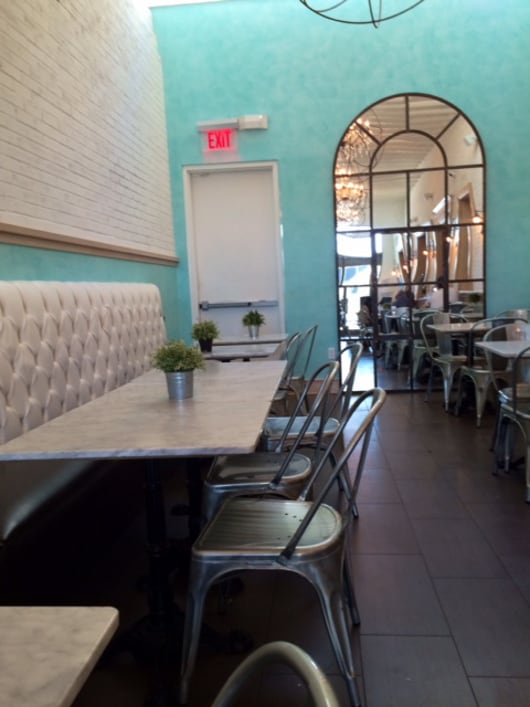 The long white banquette on the side of the dining room is very inviting and comfortable. You order first on the right side of the cafe and you get to see them cook your fresh crepes. They then bring your order to the table. Crepes prices vary from $5.00 to under $10.00. Their bathroom is clean and has a changing table for kids and you get to choose the Mr or Mrs Crepe door!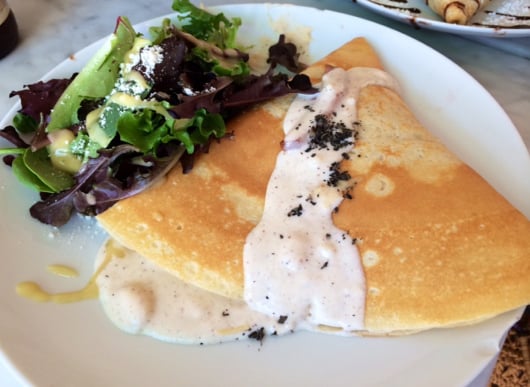 We love crepes so it was a perfect menu for us. You can choose between breakfast crepes, savory crepes and sweet ones. We will come back to try their breakfast ones, promise! Our son ordered a Nutella crepe, my husband had the Argentine Dulce de Leche one and I had the Bonne Maman.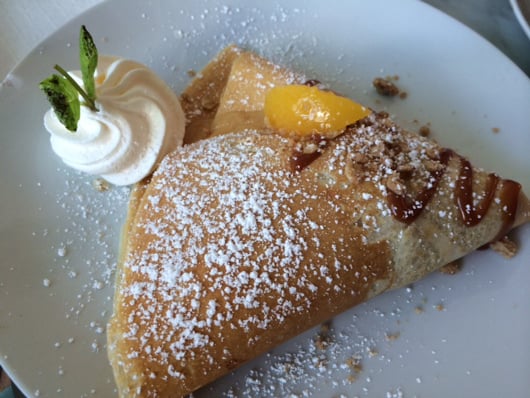 They were delicious, perfectly sweet, with just enough filling to make it satisfying. Our friends ordered a Ham and Gruyere crepe that is served with a small salad and a the peach cobbler one. They really enjoyed them too and we all left our plates empty!
The atmosphere was friendly and casual and it is great for families who want a taste of France without leaving town! We saw they served a Nutella hot chocolate and it makes us miss our crazy winter so we could indulge and warm up! We love Sweet Paris and will come back for more crepes for sure!
See you next week for another culinary adventure!