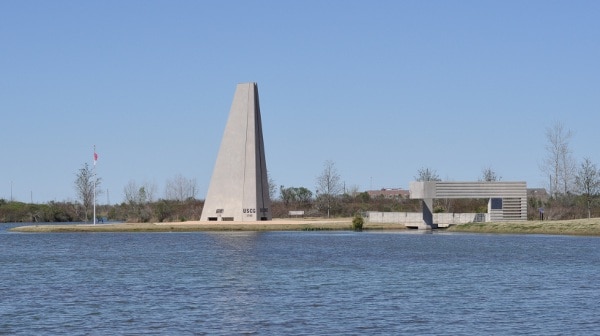 Address:
15300 University Blvd, Sugar Land, TX 77479
If you live near Sugar Land, I bet you know about this great park! It's Sugar Land Memorial Park!
This big park has a Veteran's Memorial, Playground, Walking Trail, Pavilion, Fishing, Dog Park and Restrooms!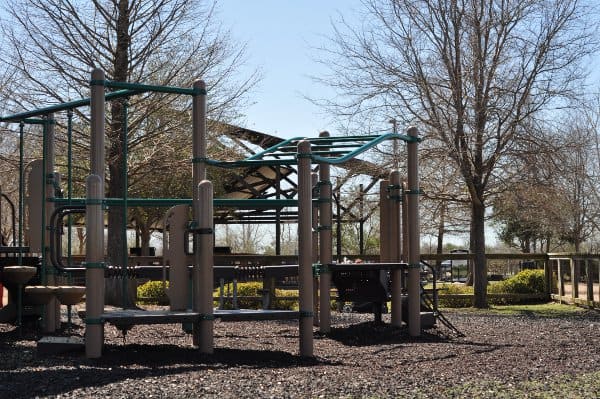 Memorial Park is just down the street from the Houston Museum of Natural Science Sugar Land. When you pull in, go left for the dog park or right for the playground and memorial. There is a lot of free parking (but I bet it gets full on weekends and holidays!).
The park is centered around the Brazos River, making the big green area picture perfect. Right by the parking lot are restrooms, a large picnic pavilion with grills and a playground!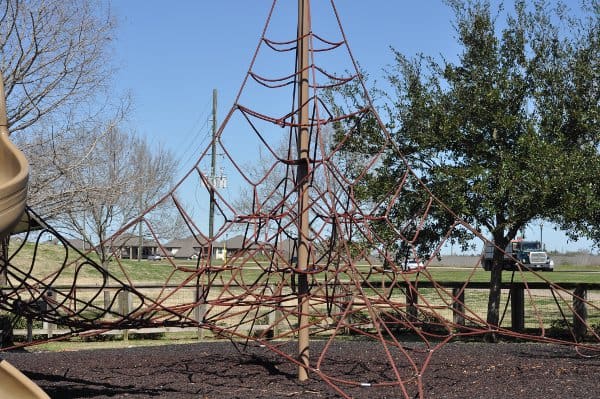 The fenced in playground is in great condition and has the coolest spiderweb climber. It connects to the play structure like a bridge! (We love spiderwebs.)
The equipment also has unique ladders, bridges, monkey bars and slides.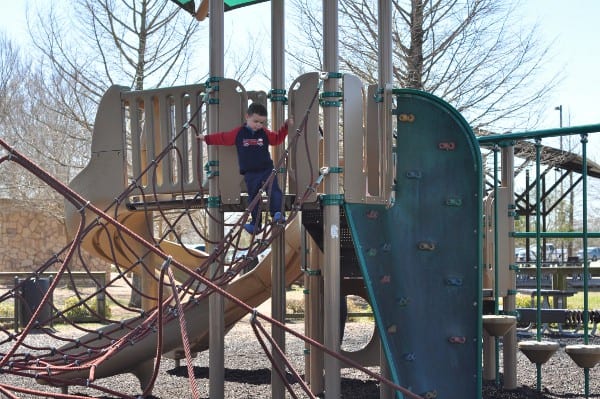 From the playground, you can take the walking trail to the Veteran's Memorial.
The memorial recognizes all branches of the military. There is a symbolic entryway, bridge and obelisk you can go in.
Inside the memorial, the temperature is cool, the wind is rushing through and sunlight is peaking in through the top.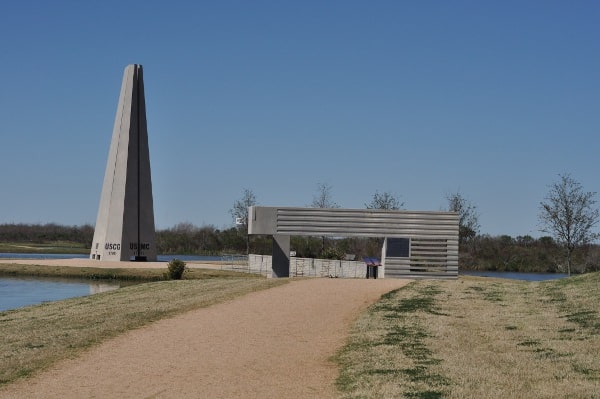 If you are at the park, you really need to take the time to visit the memorial.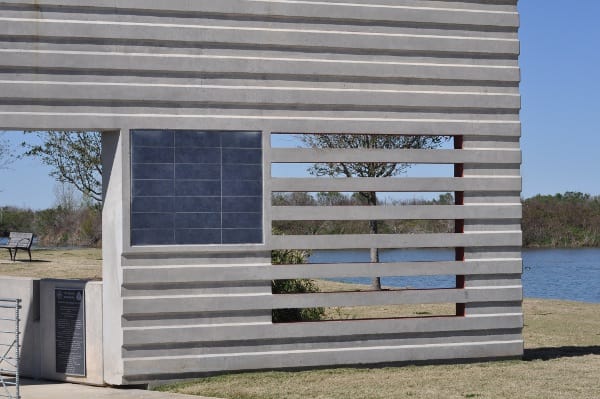 The park also has a mountain bike trail and a lake stocked with fish. (You do need a fishing license to fish.)  See more pictures below!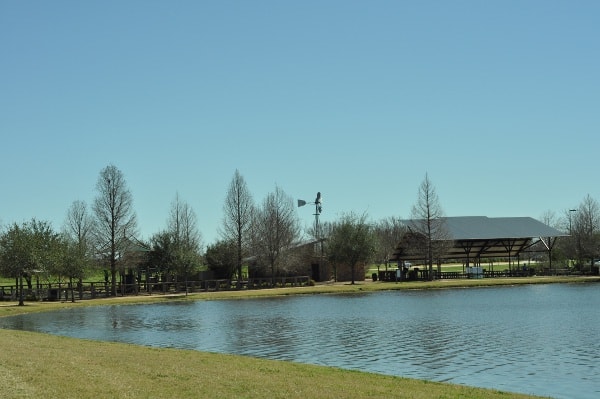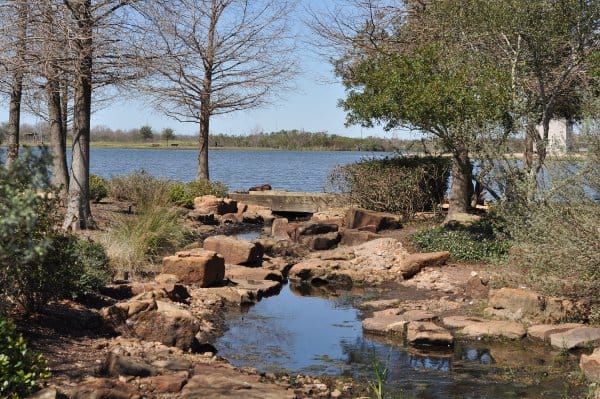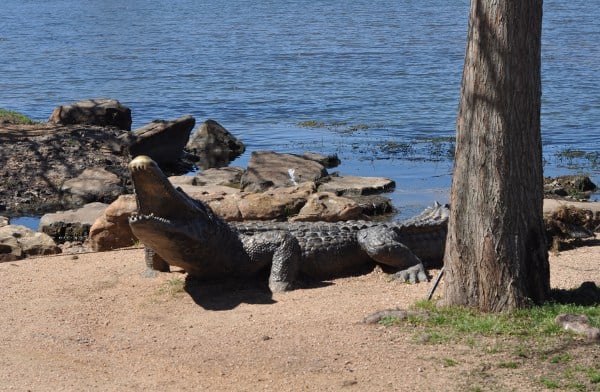 Find more Houston area parks: