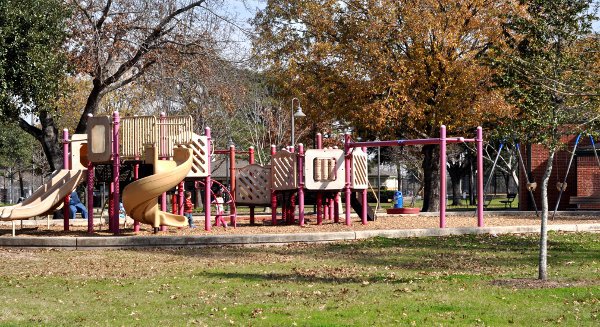 Address:
1031 Stude Street, Houston, Texas 77007
Stude Park is located in the Houston Heights and includes a small playground, swings, bike path, B Bike rentals, pool and community center.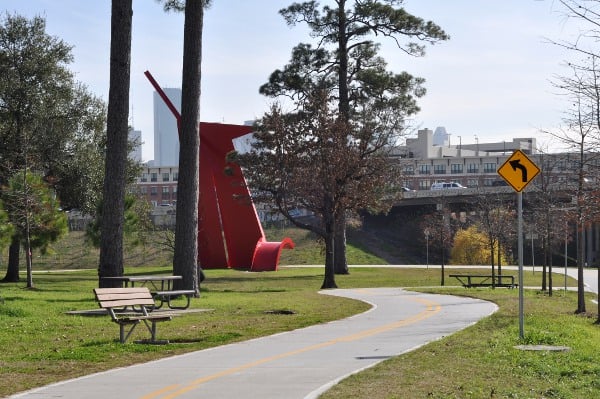 The park is right on the bayou, and easy to get to from Studemont Street (Montrose Blvd to the south). Free parking is available in the lot and on the street.
The play structure is small and well used, but it is fun for little kids. There are slides, steps and a chain ladder that reminds me of my elementary school.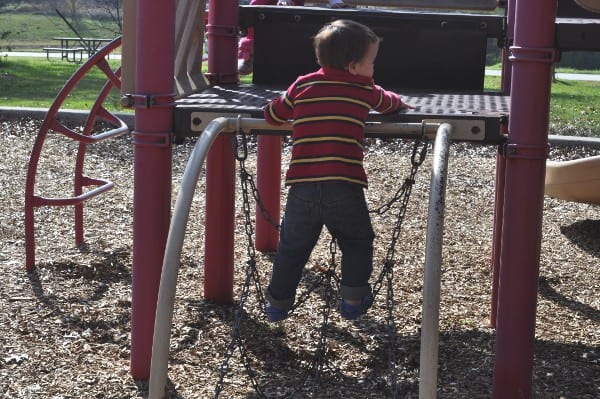 The park was pretty quiet on the weekday afternoon when we visited. With no park events going on, there was not a lot of traffic by the park. We had one more family at the park with us... otherwise I may have waited for a busier day. (I didn't see anything suspicious... but tend to be paranoid in low traffic areas.)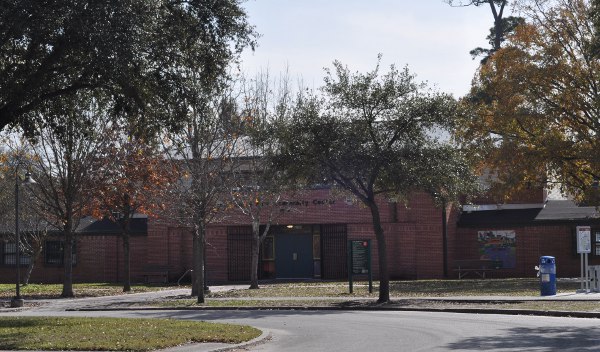 The community center does have regular events, including an afterschool program. See more details
HERE
. There is also a pool next door that is open during the summer.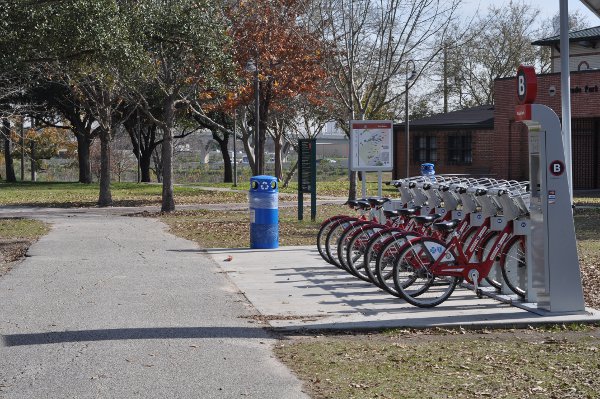 The bike trails run along the water and a few riders rode by. If you don't have a bike, or don't want to load it in your car, you can rent a bike at the B Station. Pay at the kiosk and return it to any B station in Houston.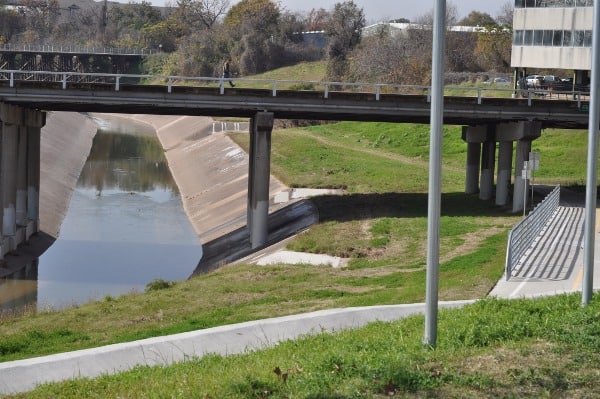 So, all in all, it was a fun little visit. Not the fanciest park, and certainly not as good as
Donovan Park
down the street, but we always like a little outdoor (and free!) adventures!