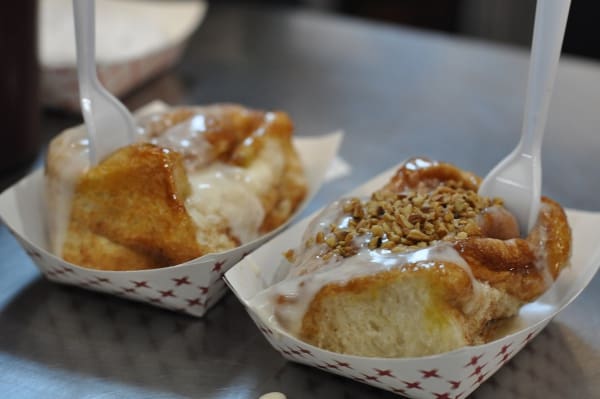 Address:
Rodeo Houston NRG Center
Rodeo Houston is back in town, along with more food than you could eat during the 3 week show.
So, since I had to prioritize food choices, I went straight to Stubby's Cinnamon Rolls when the gates opened for 2017.
I'd pick good gooey cinnamon roll over just about any other food. (Or at least until my jeans button burst.)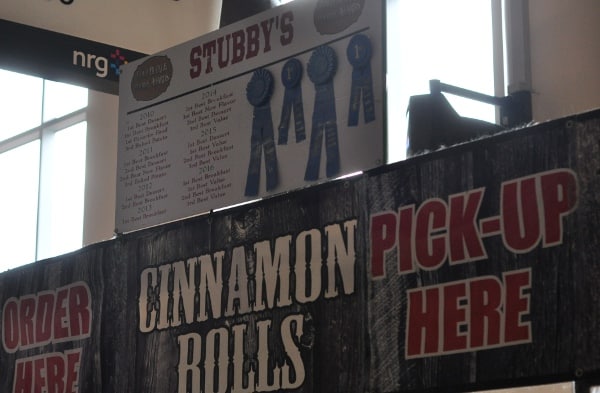 The price has gone up from $4 to $5 from last year... but guys, it's still good!
Each year Stubby's wins foodie awards at the Rodeo (and we'll know the new winners on March 9, 2017).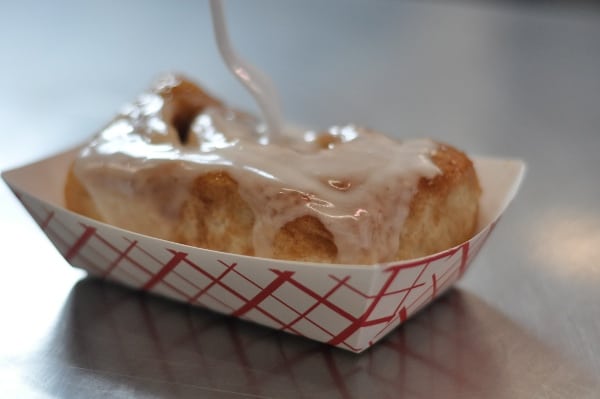 If you like cinnamon rolls, check out Stubby's. It's right in the NRG Center, in the lobby, outside the shopping/AgVenture.
For more Rodeo Houston dining ideas, go HERE! Also, tell us your favorite thing to eat at Rodeo!