Rodeo Houston is back in town, along with more food than you could eat during the 3 week show.
Stubby's is our all time favorite and we went straight there on opening day. I was a little worried that it would be missing from the show because they usually wins lots of Foodie Awards for their big cinnamon rolls and baked potatoes BUT not in 2018.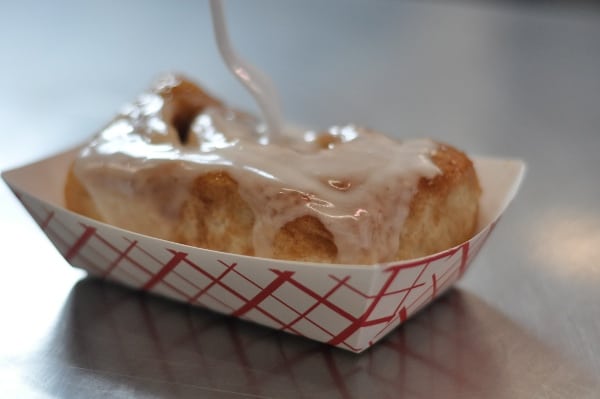 We did find them and we did try them... and everyone can celebrate that the gooey cinnamon with icing is just as amazing as before. It's so good that my friend suggested we bring them our own blue ribbon tomorrow.
So, you just might see a handmade ribbon there next week. Tell us which booth you'd give a ribbon to!