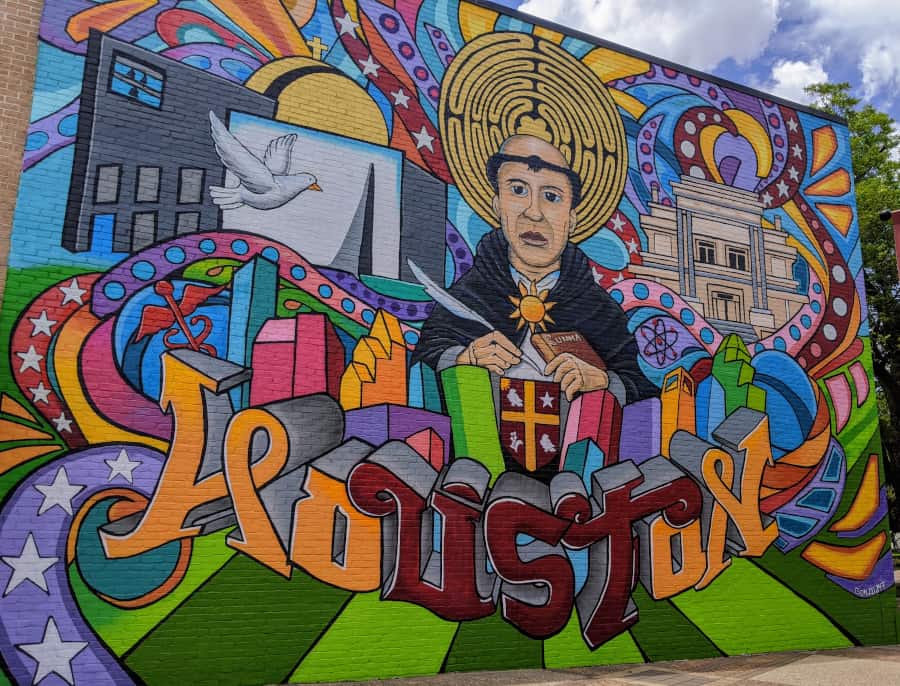 We've done so many biking/running/walking/cartwheeling laps around the University of St. Thomas campus this Spring, they might just need to add a designated family sidewalk lane for when the college kids get back to campus! 😉
But seriously, the sidewalks have had a lot of little bikes and scooters and it's a great place for car-traffic-free rides. Right in the middle of campus, on the east wall of Crooker Center is a mural by Artist Mario Figueroa Jr., who goes by Gonzo247.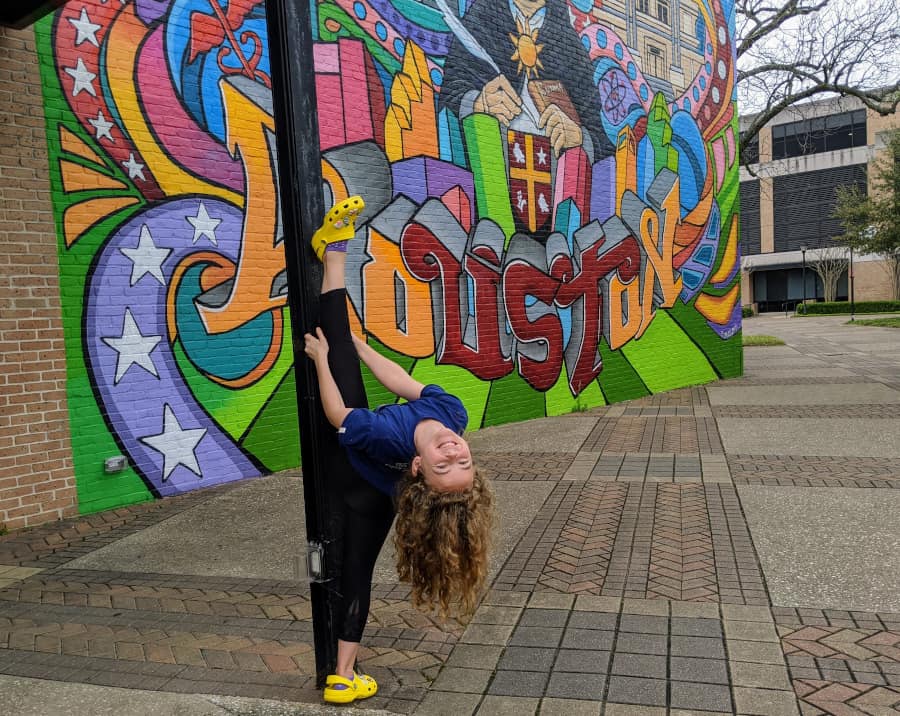 The mural depicts St. Thomas Aquinas with iconic school symbols: The Labyrinth, the Chapel of St. Basil and the Link-Lee Mansion. Learn all about the mural HERE.
The campus is open to all. There is free street parking all around the campus and by the Menil Collection. (It's easier to find with school out of session!)
To find even more Houston murals, go HERE!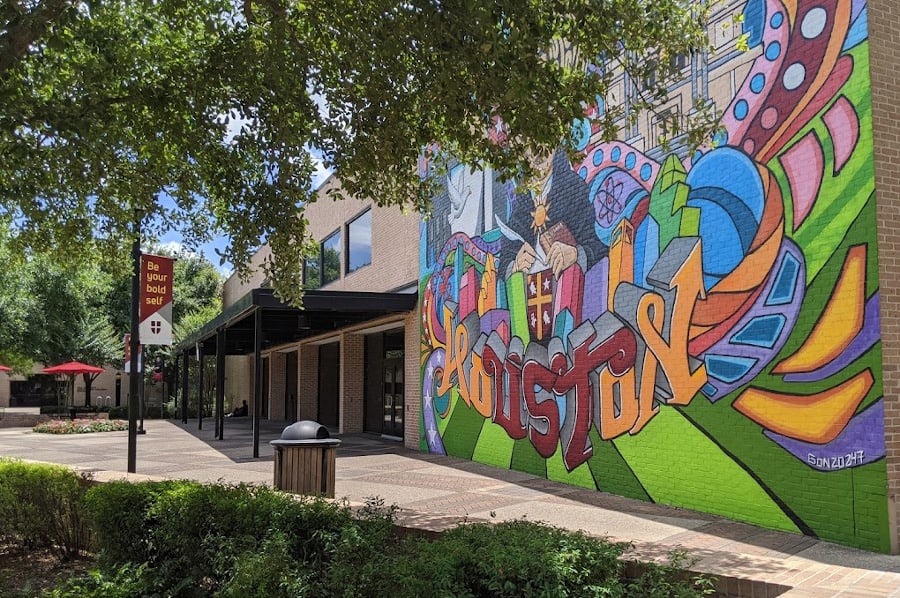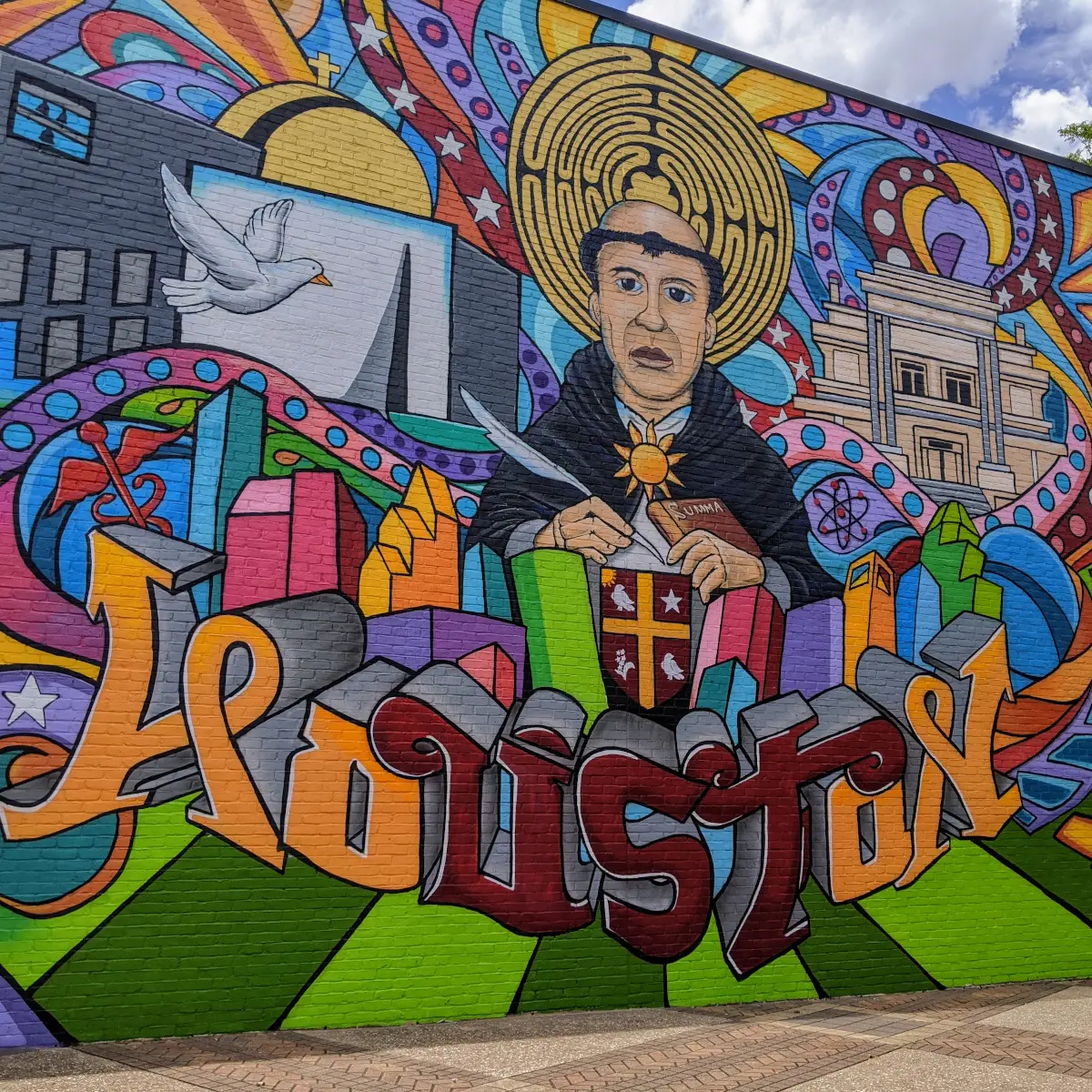 Address: 3909 Graustark St, Houston, TX 77006