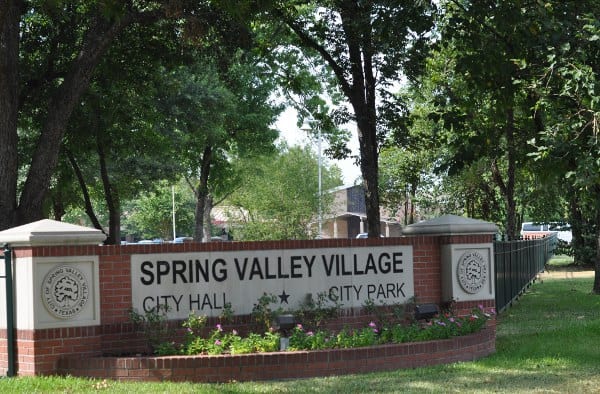 Address:
1025 Campbell Road, Houston, Texas 77055
Right in the Memorial area is the village of Spring Valley and the Spring Village Valley City Park. The mostly shaded park has big and small play structures, zip line, monkey bars and swings. There is also a jogging trail, gazebo and restrooms.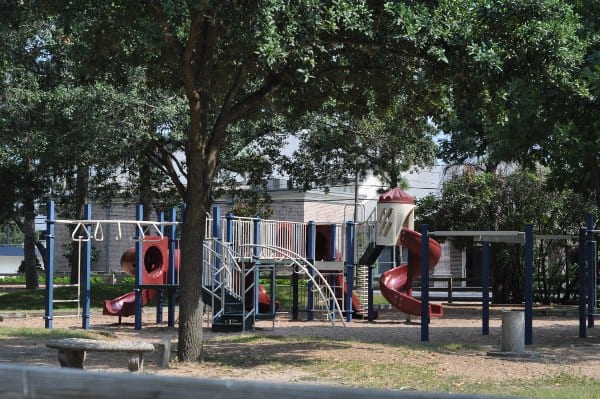 The equipment is new and well maintained, with lots of ladders, monkey bars, tunnels and slides. There is also porch-swing-style swing that the kids spent forever playing on.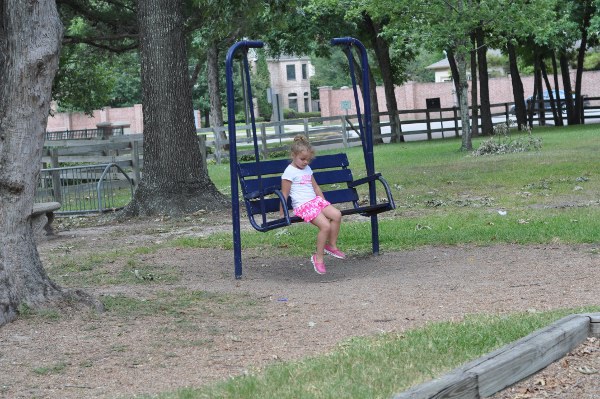 The park is fully fenced in and is right next to the Spring Valley City Hall and Police Station. When we visited, it was mostly empty (and it was also a million degrees outside).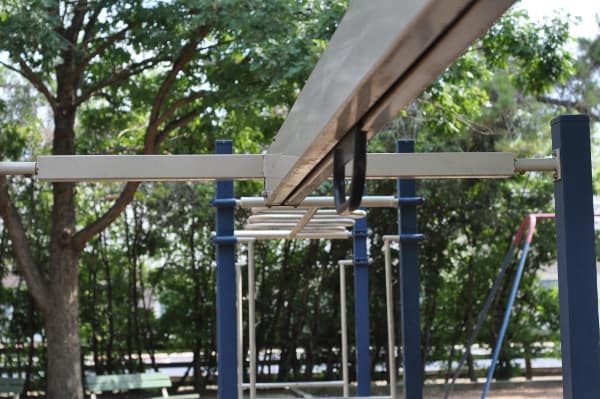 Across from the parking lot is the jogging trail and restrooms. The restrooms were open and very clean when we visited on a weekday afternoon. The jogging trail is 3/10 of a mile.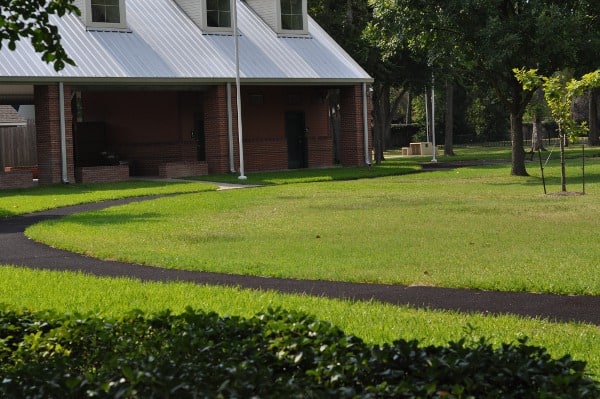 The park was very well maintained and we'll be back when the weather is a little cooler!