Bayland Park is a big park full of sport fields, community center, walking trail and playgrounds!
We've spent a lot of time at this park playing sports... so we've also spent a lot of time at this park playing at the playgrounds.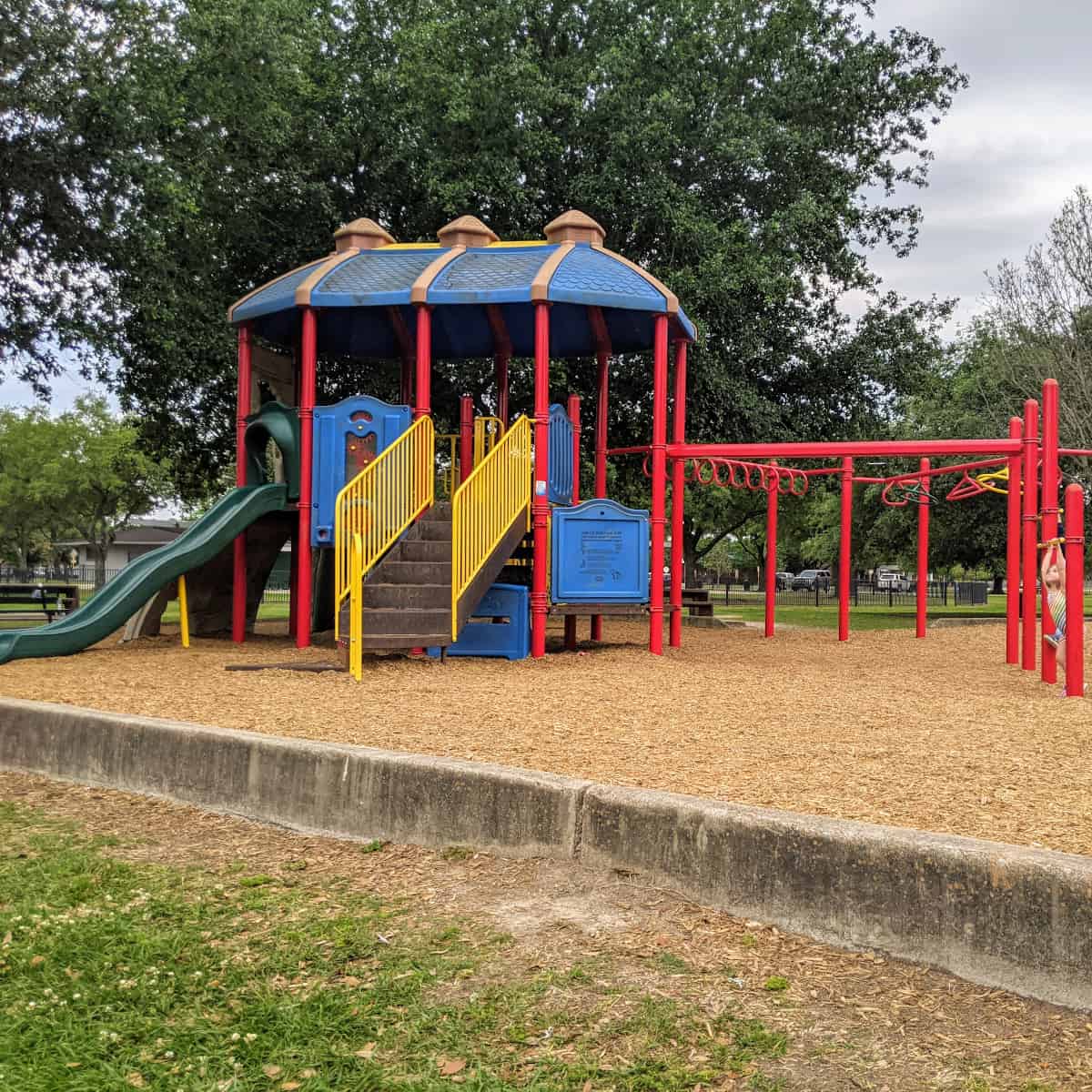 The main playground has a lot of cool equipment with a structure with monkey bars and zip line and slides. It also has a smaller playground for little kids and swings.
Near the big playground is also a walking trail, fitness stations and picnic tables. In the open area there are a lot of pick up soccer games.
The smaller playground is at the front of the park and only has a small structure with some slides and swings... but it usually is not as busy! The front playground also has a old zipline that almost looks homemade. (See the picture below!)
I like these playgrounds because of the diversity of the families. I've heard English, Spanish, Mandarin and languages I can't identify. The kids somehow work around the communication issues on their own and start games of tag and hide-and-seek.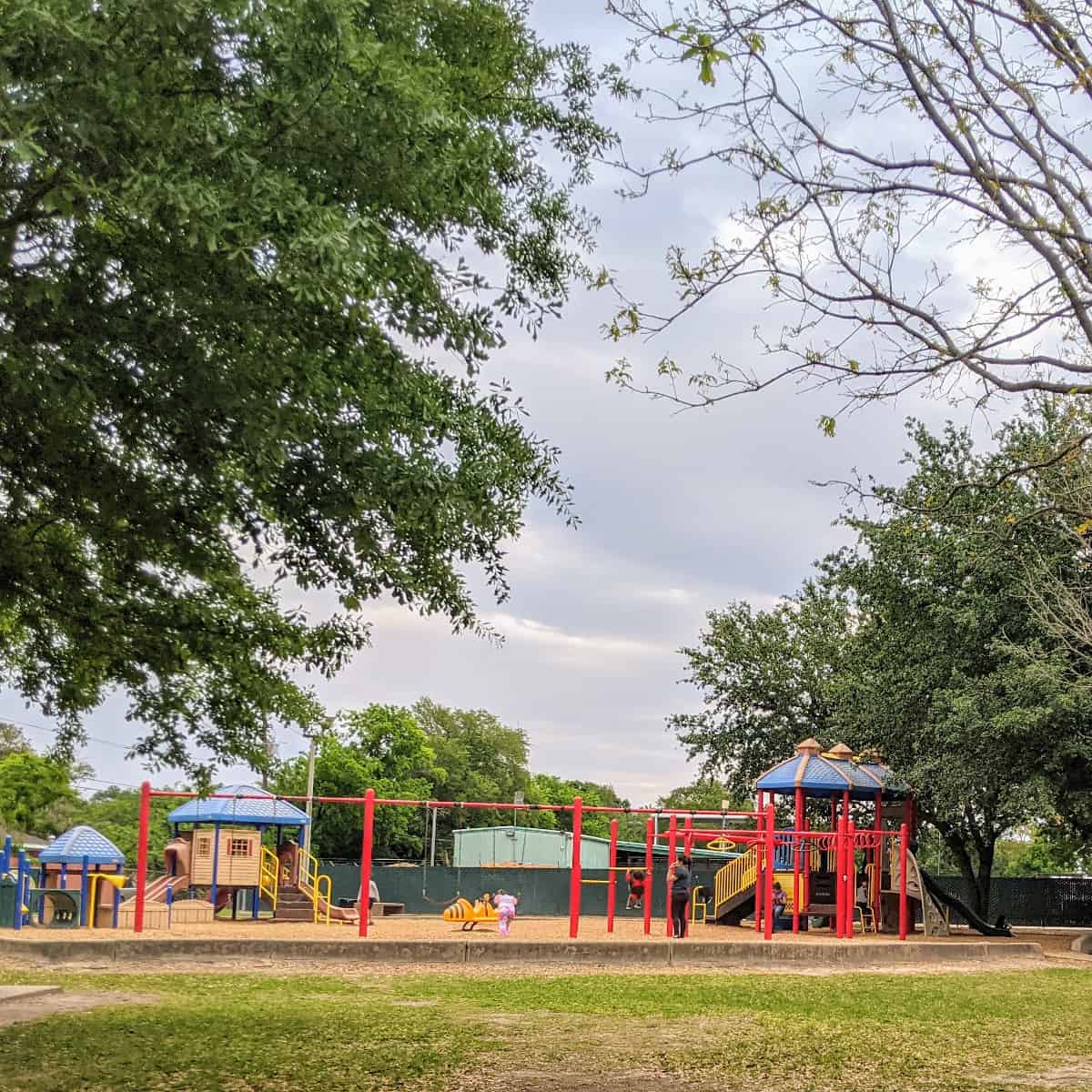 Bayland Park has several restrooms. If the community center is open, use these restrooms because they are usually very clean.
Parking is free. If there are ball games going on, you may have to drive a little to find a spot... but we have always found one.
Also, know that over the years I've seen a lot of broken car windows in the Bayland Park parking lots. Do not leave anything valuable in your car!
Click on address for the map: 6400 Bissonnet St, Houston, TX 77076
Or click HERE for more Houston area parks.