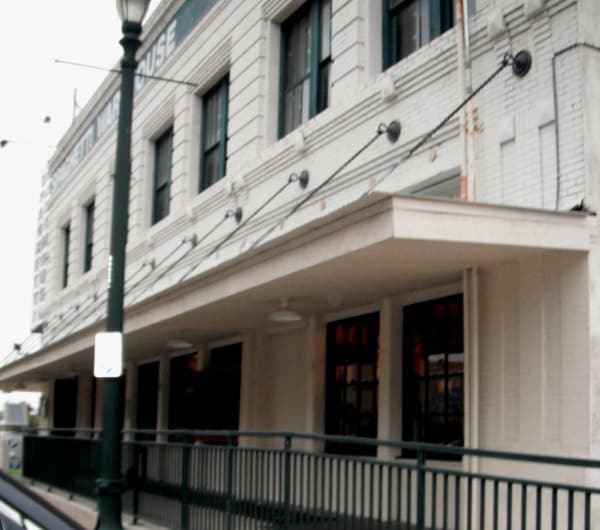 Spaghetti Warehouse Houston is a small
chain
with one location in Houston. It is also housed in the most haunted building in downtown Houston.
(Update:  This location closed after Harvey. You can now find Spaghetti Warehouse Houston on the Katy Freeway.)
The downtown Spaghetti Warehouse Houston building was originally the Desel-Boettcher warehouse. It was built in the early 1900s and was bought by the Spaghetti Warehouse in 1974.
I am a wimp when it comes to all things scary, but I thought we should go check out what all the talk was about. Plus, I had a coupon. (Saving money makes me more brave.)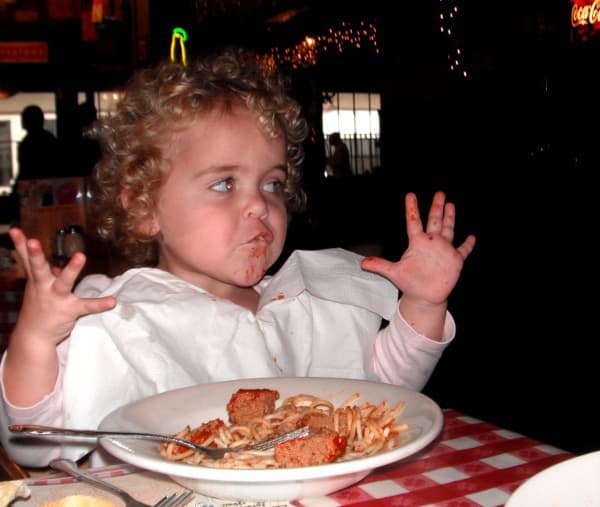 Spaghetti Warehouse Houston is in a neat old building with brick walls and lots of character. Apparently most of the spirit encounters have been on the second floor, which is open only for parties. Curious diners can go to the check it out, but we did NOT.
In fact, if I had known ahead of time that there are tales of a "man" shuffling around the men's bathroom, I would have not have taken my kids next door to the women's restroom. (By the way, it was clean and appears to be spirit free.)
I am happy to report that all reported spirit encounters have been "nice" and that we had no encounters of our own. If you would like to learn more about the haunted building, go HERE or check out this book on Ghosthunting Texas.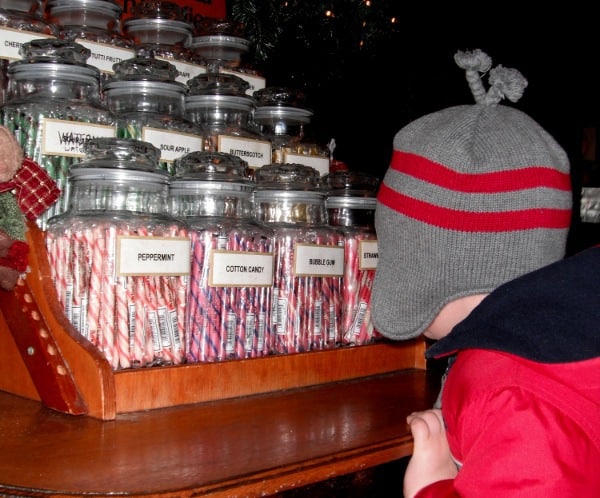 Spaghetti Warehouse Houston is located right on Buffalo Bayou, next to
Allen's Landing
. You can take the
METRORail
to the Preston Station (or UH Downtown and walk back over the bridge), or you can drive and park.
Spaghetti Warehouse Houston:
Address: 901 Commerce St., Houston, TX 77002
Find more to do around Houston: