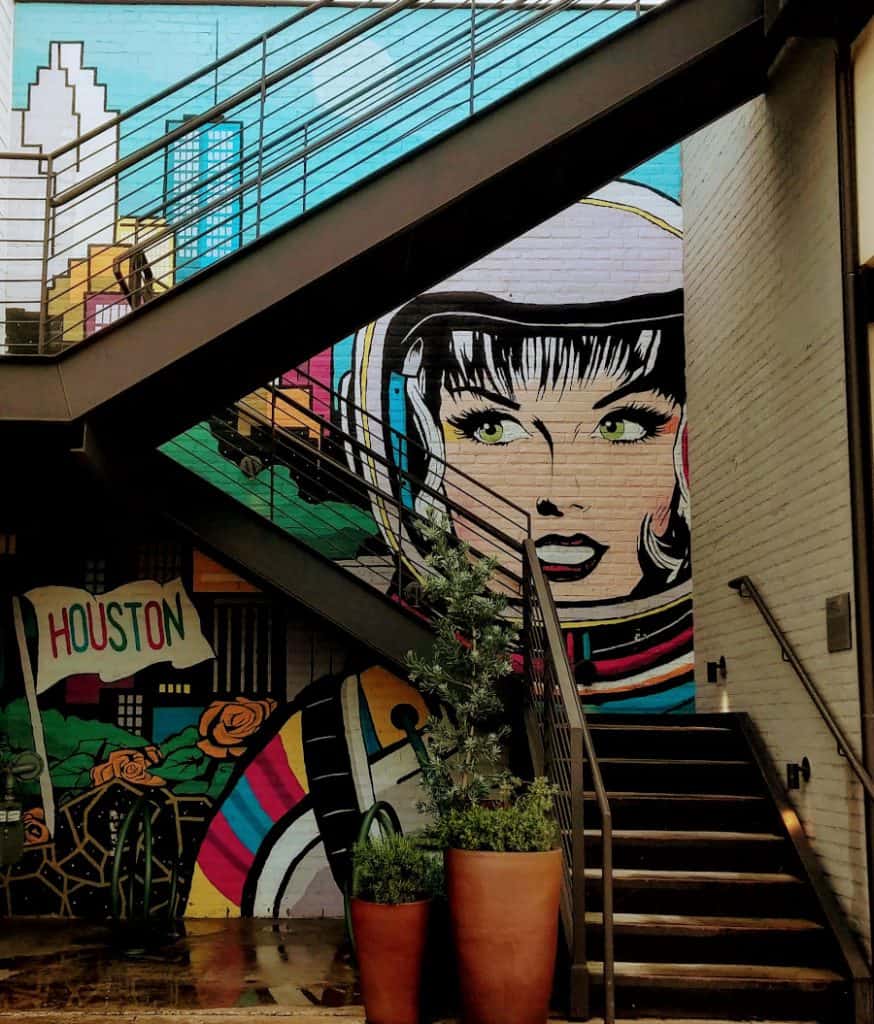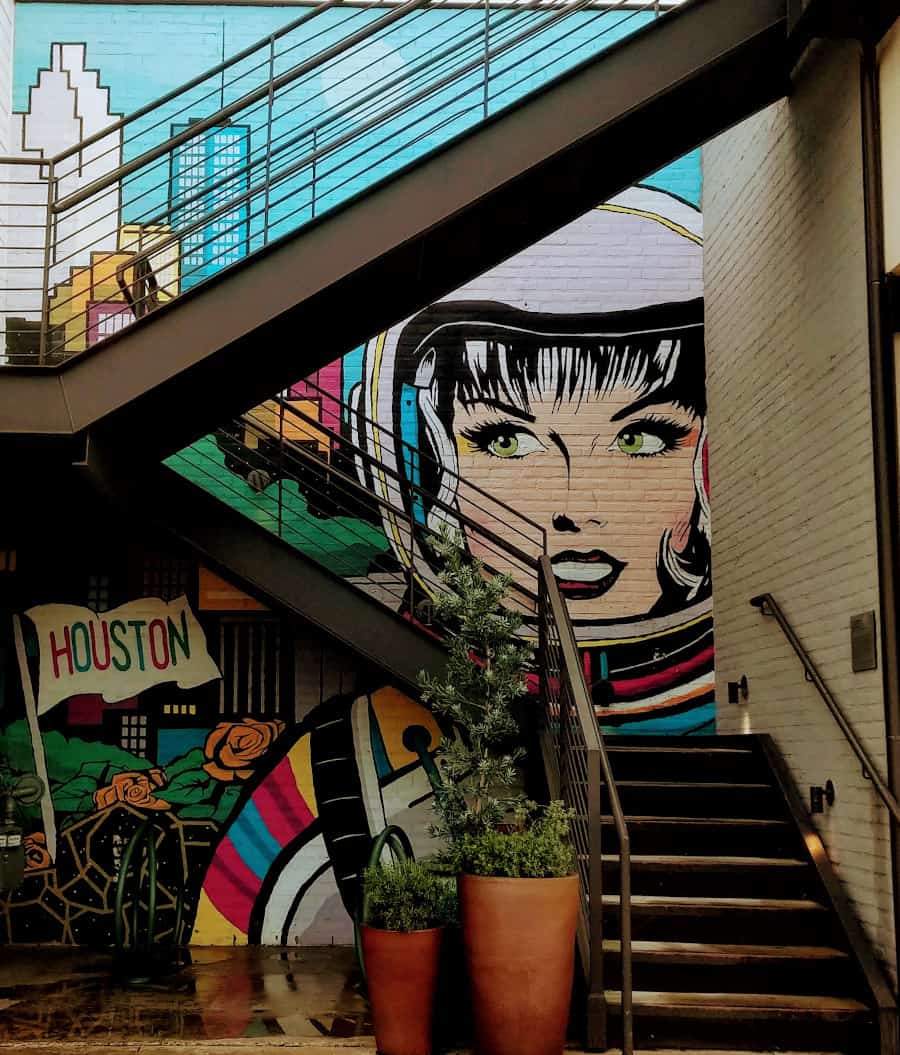 Address: Amherst Street and Kirby, behind Shake Shack in Rice Village
Isn't she beautiful?! This Space City mural, by artist Michael C. Rodriguez, is tucked behind a building in Rice Village. Look for it behind Shake Shack!
See the mural was made over on the artist's website... and find more Houston area murals and art HERE!
Find more Houston area murals: