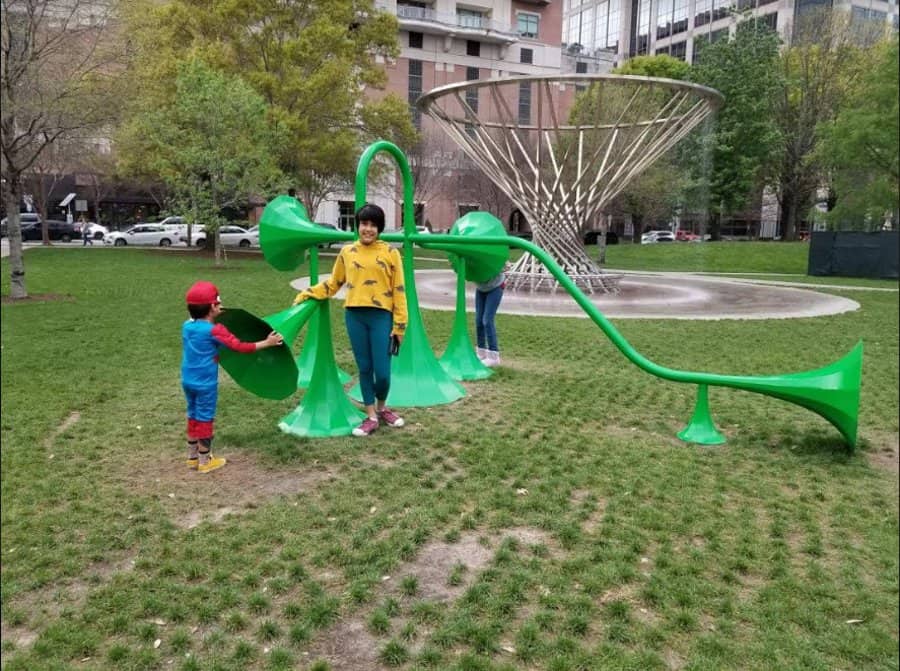 You know that Discovery Green is a great place to play... and now there is more to do... in a new spot!
The original equipment has been temporarily relocated while the former John P. McGovern Playground space is cleared for construction on a new playground and a redesigned.
Once complete, the new playground facilities will feature two play areas, one for 2- to 5-year-olds and one for 5- to 12-year-olds, along with more play pieces, expanded seating for parents, a hedge with built-in fencing surrounding the playground and improved lighting. (It is expected to open in late 2019.)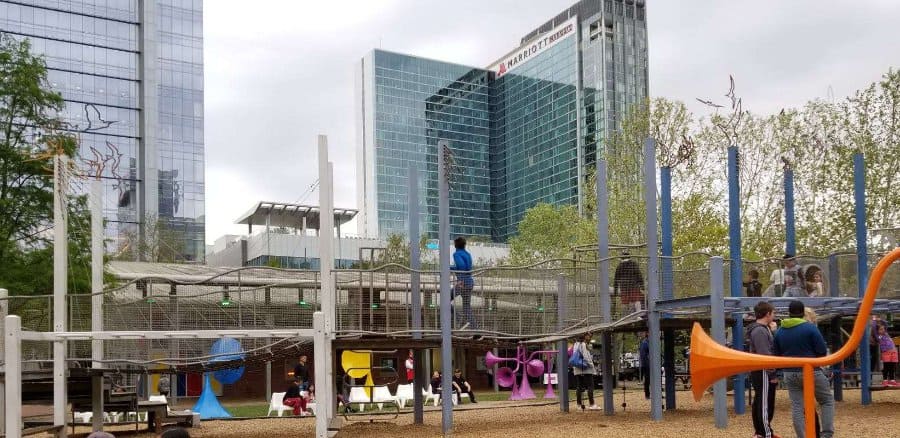 And, for this spring and summer, Discovery Green presents the colorful, interactive sound installation Sonic Playground: Yuri Suzuki.
The work comprises six sculptures that invite park visitors to engage with sound in unusual and playful ways.
For the work, Suzuki molded powder-coated steel into faceted horns and snaking pipes, arranged at varying heights and angles to create the opportunity for "audible play."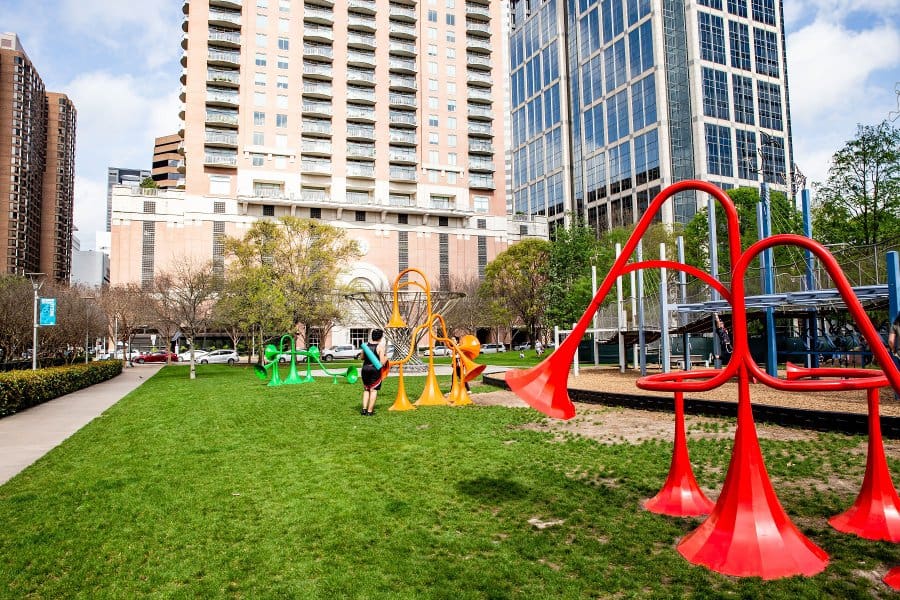 By speaking into the sculptures' parabolic dishes and trumpet bells, visitors can observe how sounds are modified and transmitted as they travel through the installation or across the lawn.