Each week we share another Houston area mural... and if you like dahlias, you are going to like it! Dahlia is a bar in Midtown Houston... and the outside is covered in the beautiful DahliaHTX Mural! (Plus, right next door is the huge Preservons la Creation mural.)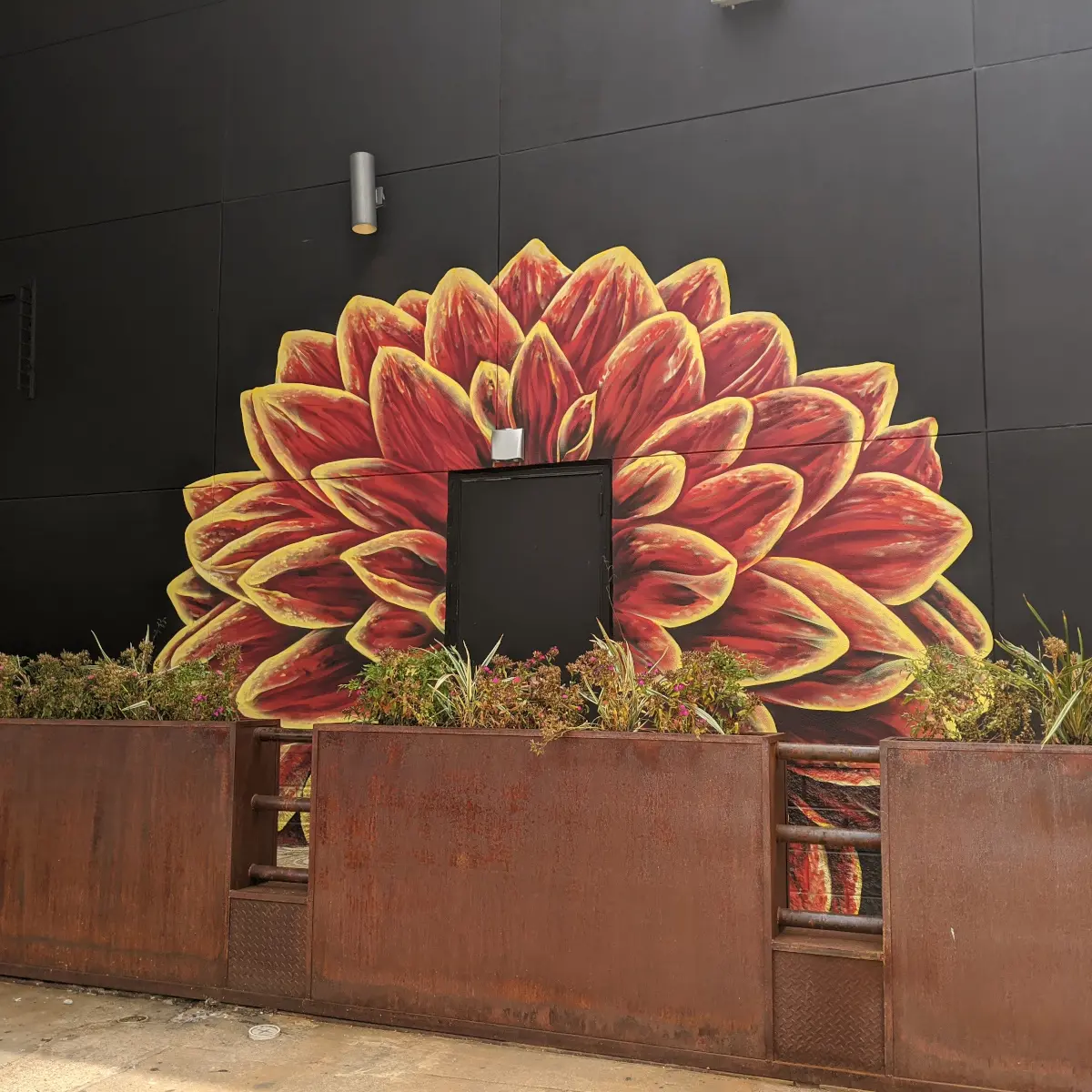 The #DahliaHTX Murals are by artists @MrD1987 and #EyefulArt .
Look at the pictures here... and find more Houston area murals and art HERE!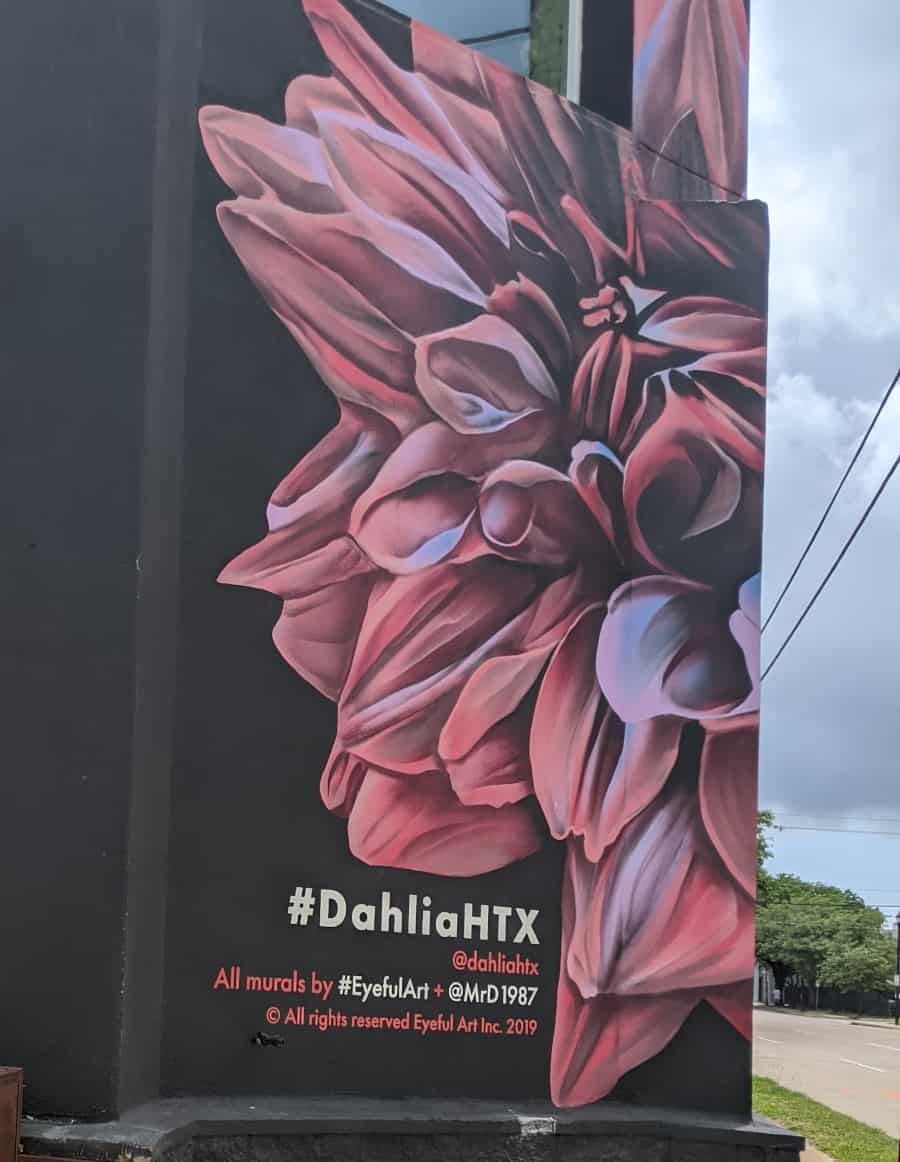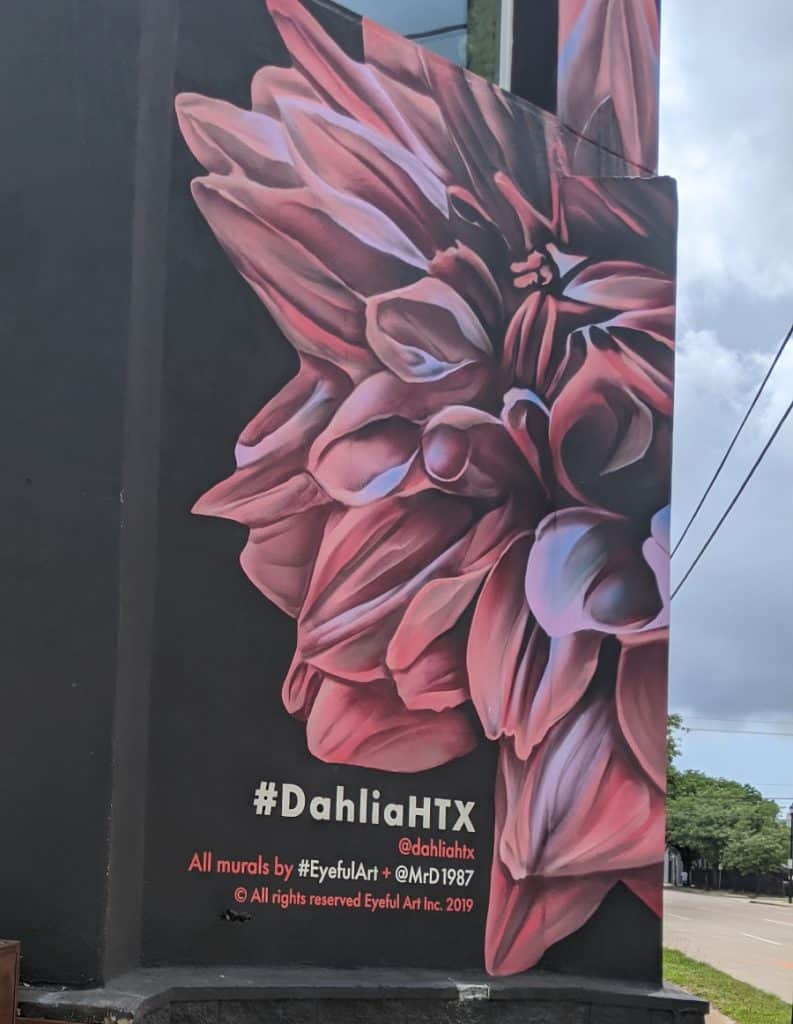 DahliaHTX Murals:
Address: 2901 Fannin Street, Houston, TX 77004
Houston Mural Map: