Address:   Multiple. Check WEBSITE.
Cost:   Not McDonald's cheap, but a darn good burger. Check the MENU.
Appropriate Age:   Any age.
Our Review:   I had never been to Smashburger before, but I had heard good things and I purchased the GROUPON that I recently posted.   It was $6 for $12 worth of food and drink.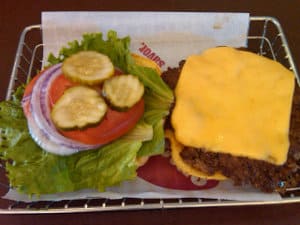 My 2 year old, 4 year old and I went to Smashburger at 12:30 on a weekday. It was busy, but service was quick. We ordered at the counter, filled up our drinks, and picked our table. Within 5 minutes, our food was delivered.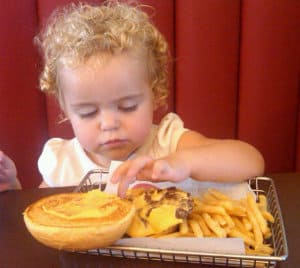 I ordered 2 kids meals, one Smashburger with fries and a milk, and one chicken strips with fries and a fountain drink. Each was $3.99. For myself, I ordered the Classic Smashburger (American cheese, ketchup, yellow mustard, onion, pickles, and smash sauce on an egg bun) for $4.99. With my GROUPON, I paid $1.55. (Although I had paid $6 for the GROUPON, so the total out of pocket expense was $7.55 for the three of us.)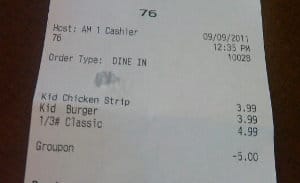 The food was really good.   In fact, I'd say it was an awesome burger.   But what struck me the most was how polite and outgoing the staff was at Smashburger.  It was like we were at Chick-Fil-A with the staff coming over to be sure our meal was okay and asking if we needed anything else.  It's always nice to be treated well… and especially at a fast food restaurant.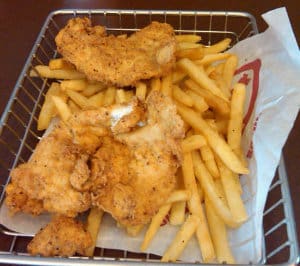 The restaurant was well suited for kids (and no one noticed that my 2 year old ate all the cheese off her cheeseburger, with her fingers, before eating the burger) and my meal was fantastic, so we'll be going back again… even without my Groupon savings!