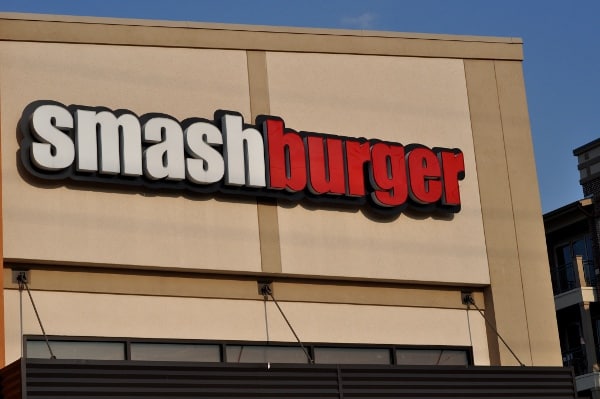 Address:
 174 Yale St, Houston, TX 77007  (And many other Houston locations)
Smashburger invited me out to try the new better-for-you kids meal menu additions. Since we drive by Smashburger every single day on the way home from school, and my kids ask to stop every single day on the way home from school, I was happy for the invitation.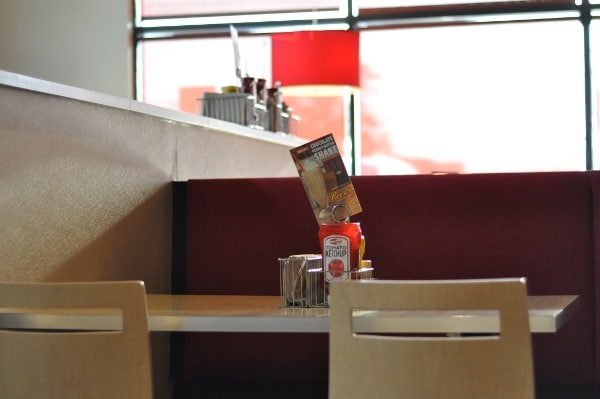 That said, I was not exactly excited for the better-for-you kids meals. Not that I don't like good kids meal options, but Smashburger burgers are really really good. It's the kind of burger that makes you stop talking and just enjoy.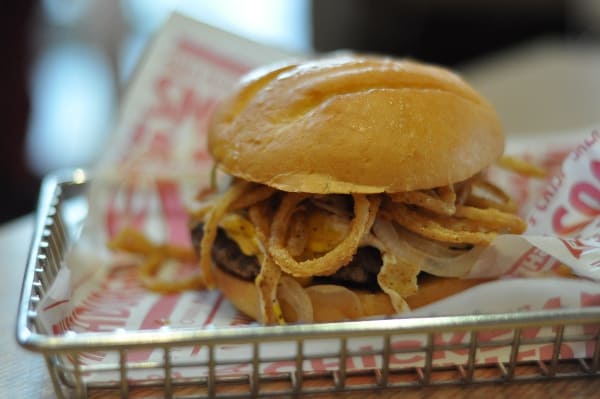 My girlfriend and I often take the kids to Smashburger. We file in, place our order, giggle and squeak while the food is prepared... and then it's QUIET.
The kids and moms eat the burgers and can think of no conversation (and no sibling torment and no bad behavior) better than our burgers. (I'm not joking.)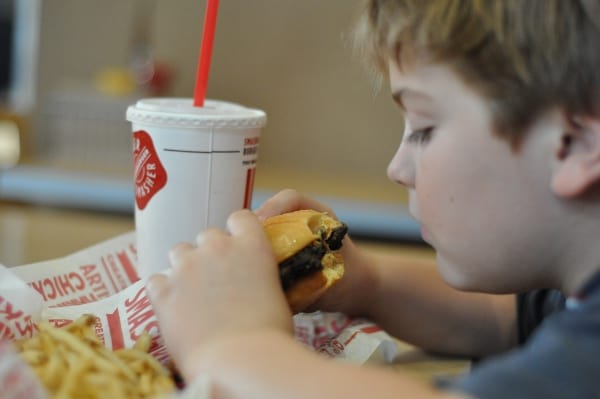 So you can understand my concern with ordering Grilled Chicken Strips and Squeezable Apple Sauce. No way it will have the same quieting effect and a great burger and fries.
Of course, I was not about to tell Smashburger about my concerns, so off we went to try some better-for-you options.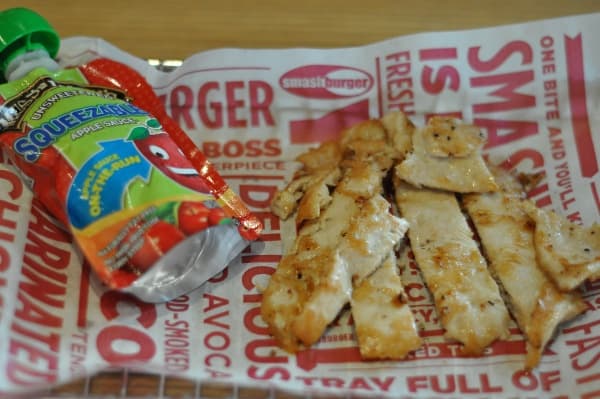 When we ordered at the counter, I told my daughter she had had had to get the Grilled Chicken Strips and Apple Sauce ($5.49). She thought I was crazy but will do just about anything to eat at Smashburger.
My oldest son, the vegetarian, ordered the Black Bean Cheese Burger. My youngest son, the side-etarian, got Apple Sauce and French Fries.
We sat in the crisp and casual restaurant and were surrounded by the amazing burger smell. But then our food came out, and suddenly we were surrounded by something new.
The grilled chicken smelled delicious. It's no exaggeration to say it looked as delicious as the rest of the meal. And the table went quiet, just like with the burgers.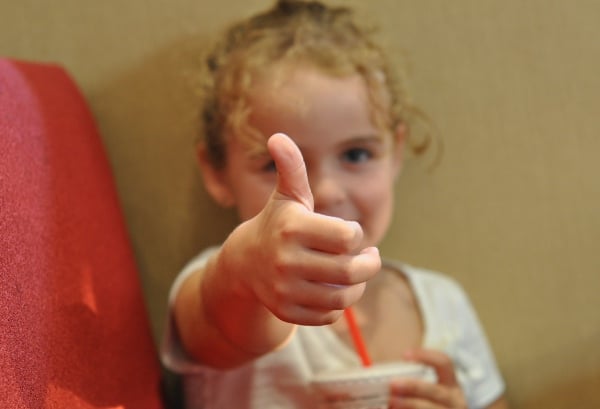 The chicken was fresh and flavorful and gone in a matter of minutes. Brooke didn't seem to miss the burger and gave the new kids meal a thumbs up. I was quietly relieved that Smashburger chicken is just as good as the burgers.
The food was quick and delicious and I was also pleased with our meal out. Maybe if we order chicken and apple sauce, I can feel better about stopping at Smashburger... almost every time the kids ask to go!
This is a sponsored post written by me on behalf of Smashburger.