"Share the Love", the Michael's Cookie Jar mural, is by artist David Maldonado. I love t he astronaut with a cookie!
See all @capdavjon's work HERE. I bet you will recognize it all over Houston!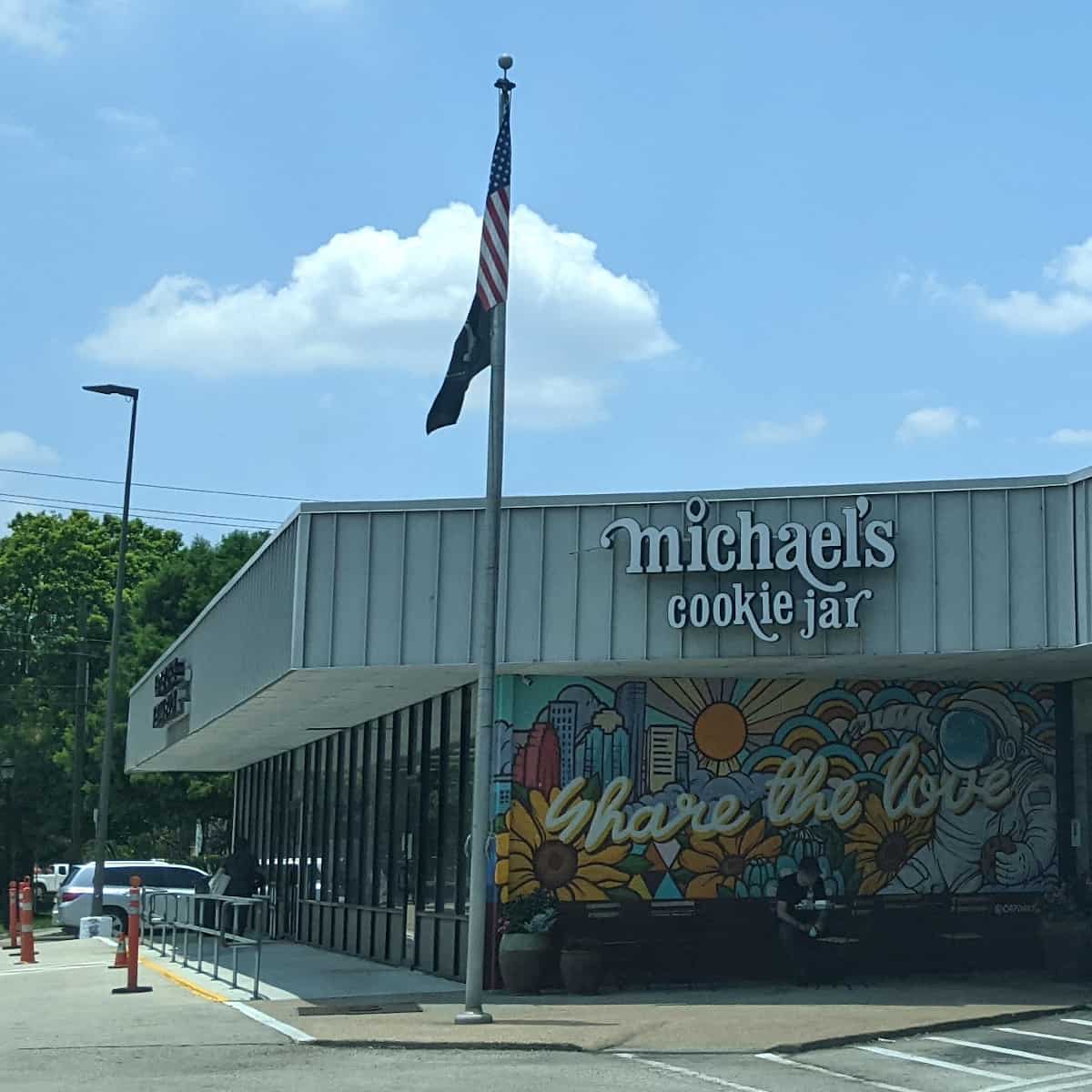 Michael's Cookie Jar sells gourmet cookies, from chocolate chip to shortbread. Stop in for some cookies and take a picture by the mural.
Parking is free in the parking lot.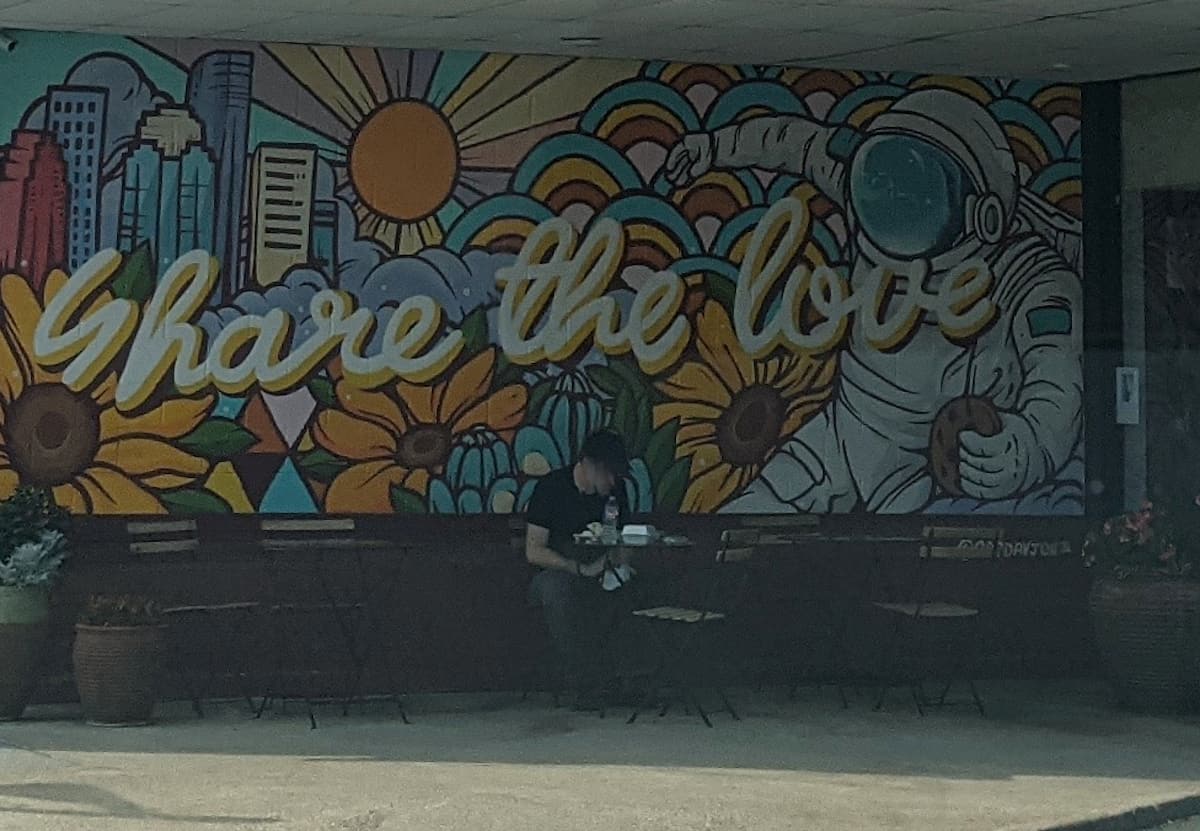 Click the address for the map: 5330 Weslayan St, Houston, TX 77005