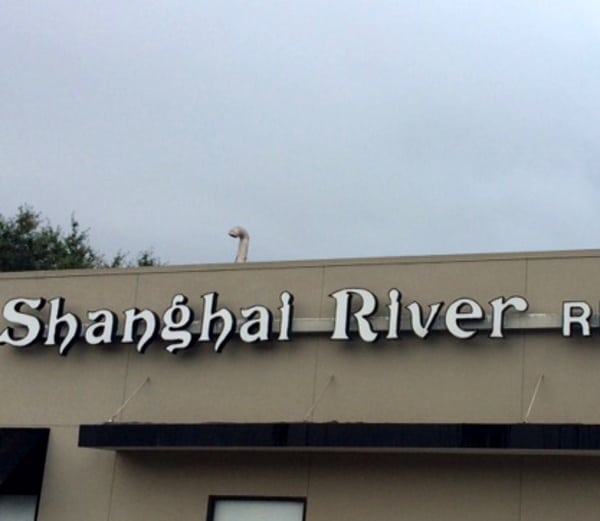 Location:
2407 Westheimer, Houston, Texas  77098
Age Appropriate:
All Ages
Price:
$-$$
I hope you all had a wonderful Halloween and that your family feels ready for the crazy 2 months ahead of us! With the time change on Sunday, we felt hungry for dinner quite early and we headed to a neighborhood favorite: Shanghai River Restaurant on Westheimer. A friend of mine has been going there since she was a little girl and especially loves it when it is time to celebrate the Chinese New Year.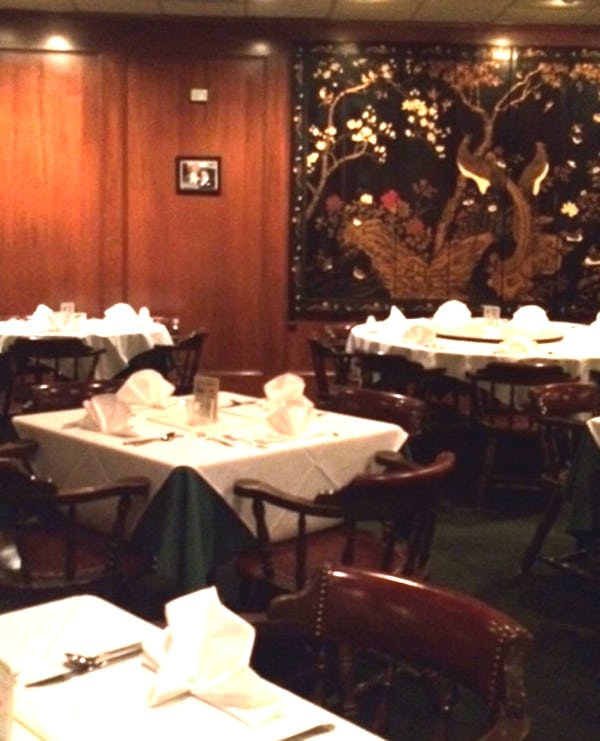 The outside might be a bit gray and nondescript, but the inside is the opposite: huge colorful vases, a welcoming fountain, dark walls, nice lightning and beautiful tables with white tablecloths and napkins. You immediately feel comfortable and relaxed.
The staff is friendly and present and their bathroom was clean and spacious. It is family owned and you know you are in good hands when the recipes come from the personal chef of the former president of Taiwan! Check out their website for a complete story of this amazing family!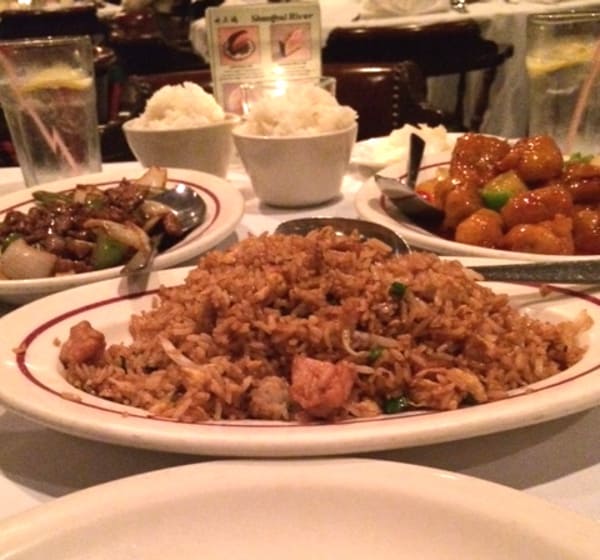 My son loves Chinese food and enjoyed browsing the menu to find what he wanted. He chose the steamed dumplings and chicken fried rice. The waiter told us that it would take 15 minutes for the dumplings – it is always nice to know beforehand if you have a very very hungry child! The fried rice came first and he really enjoyed serving himself from the platter to his plate and was still hungry when the dumplings came! They were very good and mild.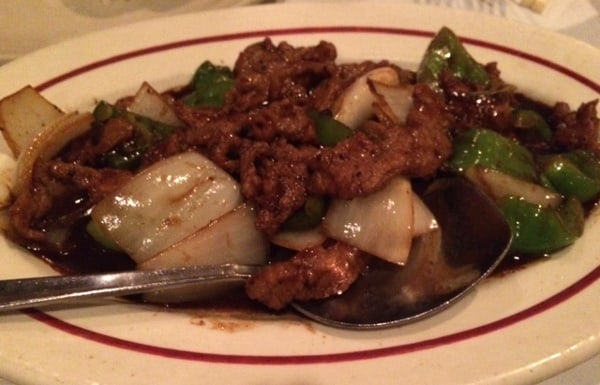 My husband ordered the Pepper Steak with white rice. The platter looked beautiful with the different colors of the pork, the onions and the green peppers. He really enjoyed his dinner and had a dumpling too!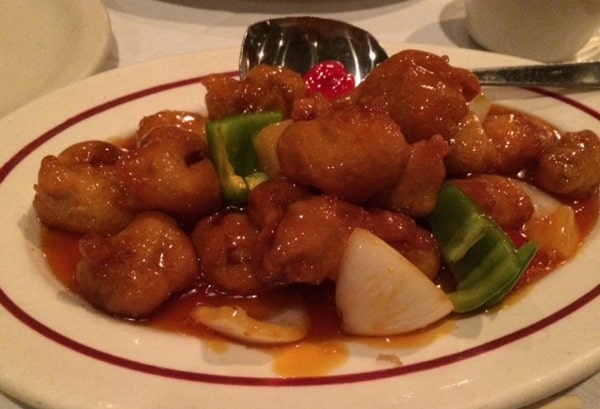 I chose the Sweet and Sour Pork with white rice. It was very good. The pork was very crunchy and the sauce was delicious.
Our dinner was very satisfying but I loved the atmosphere best. It felt very family oriented and welcoming. We ran into friends who were also enjoying their Sunday dinner there. My son plays baseball with their sons and the eldest was very happy to share his fortune with our son: You will eat more fruits and vegetables! Is there any better fortune for a child the day after Halloween?? We all shared a good laugh and were ready for good things after our dinner at Shanghai River! I hope your family will feel as welcomed and satisfied as ours there!
See you next week for another culinary adventure!