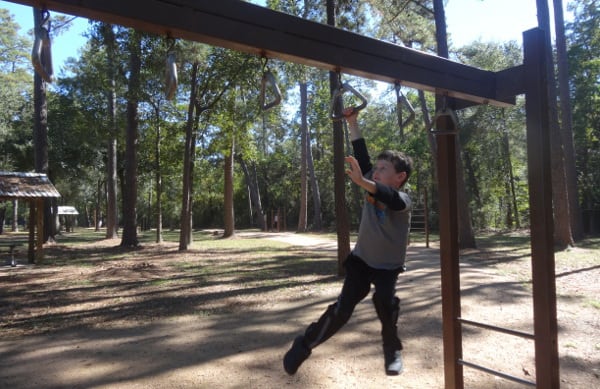 Address:
 8510 Will Clayton Pkwy, Humble, TX 77396
As we were driving through Humble last weekend we spotted Schott Park and it looked so inviting that we decided to stop there for a picnic lunch. I'm so glad we did because it turned out to be a great park!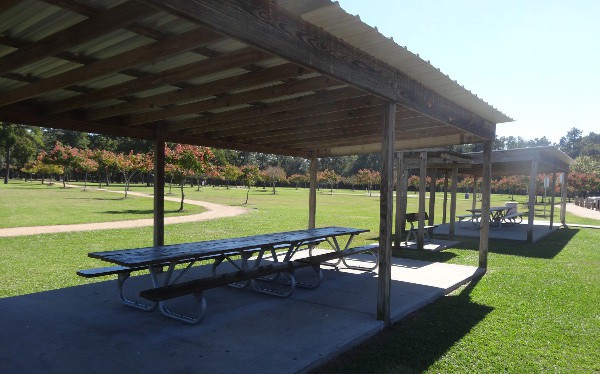 There are several covered picnic tables available, as well as a large covered pavilion. We chose a table, quickly finished our lunch, and then we were off to explore!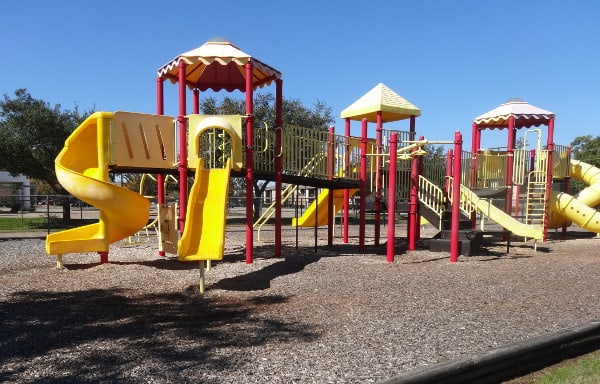 The first place we went was to the large play structure that had caught our eye from the road. Unfortunately it was closed for maintenance, but it looked like it would be a lot of fun with several slides and lots of places to climb. The kids were disappointed that they couldn't play on the equipment, but quickly got over it as we continued our exploration of this large park.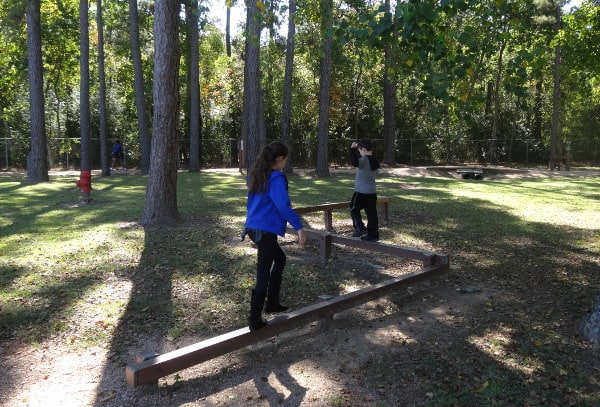 Near the pavilion on the other side of the park are more swings and another, smaller, play structure. The most unique feature of this one is a... Well, I'm not really sure what to call it, but think of lumberjacks trying to balance as they walk on a log that is rolling as it floats down a river. Got it? It was amusing to watch the kids start out slowly then speed up as they tried to stay balanced. Eventually they couldn't keep up and ended up giggling as they fell off.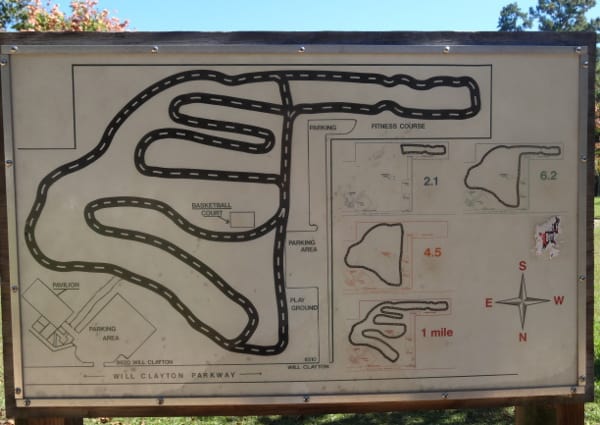 From there we went on to the jogging path. Schott Park has lots of gravel paths with distances helpfully labelled. Most of the winding path in the main area of the park is in the sunshine, but there is another mile-long trail that is nicely shaded behind a chain link fence near the pavilion.
During our wandering we passed a basketball court, but the best find of the entire park was the fitness course in the far south west corner. There are several stations and each has a physical challenge to be completed. Best of all, there are signs saying how the equipment should be used! Most of the equipment is fairly self-explanatory and we tend to do our own thing anyway, but some of those signs would be very helpful if we were attempting to exercise instead of just having fun!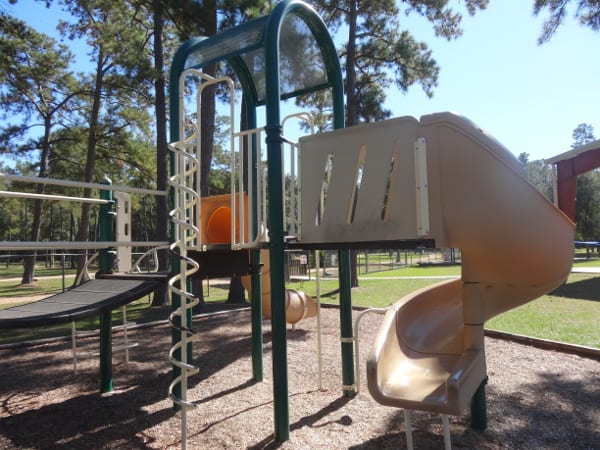 The park also has a few water fountains and two restrooms. We didn't go into the one near the pavilion, but when I took a quick look into the one by the basketball court it seemed clean. There weren't any doors on the stalls though, so you might want to use other one instead.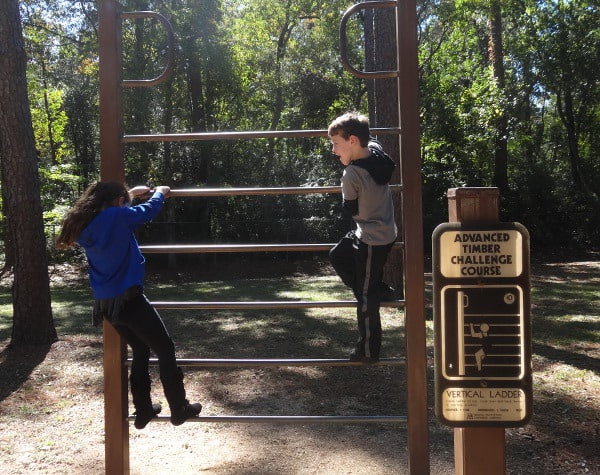 One final neat thing about Schott Park is that it is located near George Bush Intercontinental Airport. On the day we were there the planes were flying low directly above us as they prepared to land!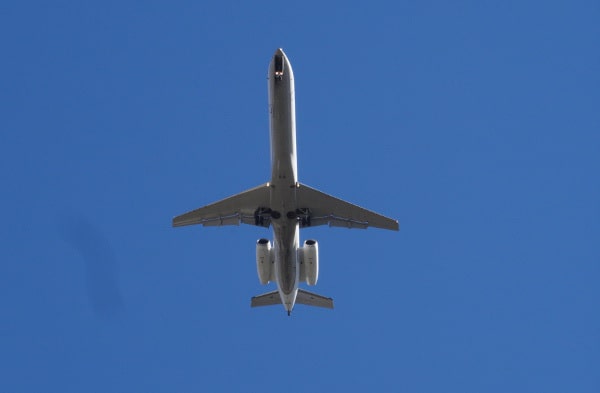 If you or your kids love watching the planes and want a closer view, the official airplane observation parking lot is less than three miles away! Go
here
to learn more about it.