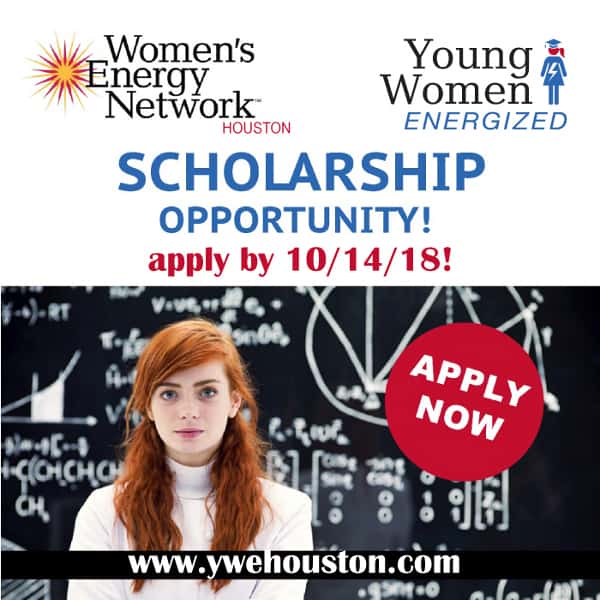 Young Women Energized!
The Women's Energy Network of Houston sponsors five $2,000, one-time awards to exemplary high school senior girls from the Greater Houston area. WEN is committed to introducing high school students to careers in energy through its programs, helping to fuel the industry's need for top talent in the future.
Eligible applicants are female, graduating high school seniors from the Greater Houston area with exemplary academic records and demonstrated leadership potential. Eligible applicants must plan to attend an accredited four-year university in the Fall after the award is made.
Winners will be notified via phone and mail by WEN's Scholarship Panel, and acknowledged at WEN's Annual Young Women Energized event to be held November 13, 2018, at Houston Baptist University, Morris Cultural Arts Center, 7502 Fondren Road, Houston, Texas 77074, from 5:00 PM – 9:00 PM
Get the details HERE!