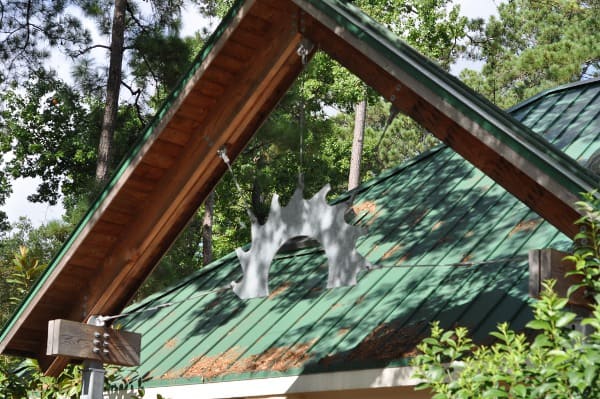 Address:
 2200 Millpark Drive, The Woodlands, TX 77380
The Woodlands is really good at designing parks... and Sawmill Park and Pool is no exception!
Shady playground, a play structure with ramps for all, modern-day merry-go-round, splashpad and a pool with a climbing wall, dragon slide, big slide and diving boards!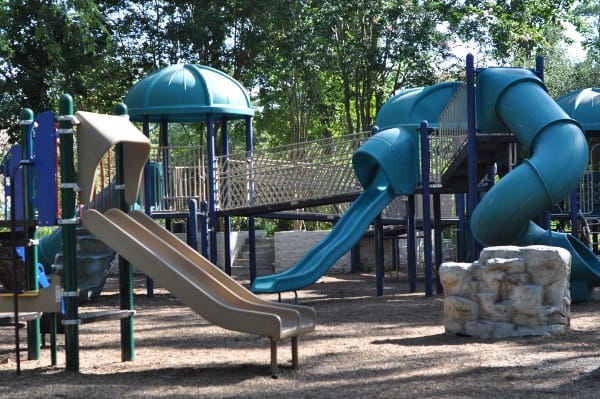 When we visited, bicyclist of all ages were riding down the shady trails. The littlest ones would chain up their bikes, play at the playground, splash in the water and visit the pool.
We had arrived by car (not bike), but we found easy and free parking in the lot and played at the playground. The big structure has ramps so it is accessible for all. There are lots of slides, bridges and ladders.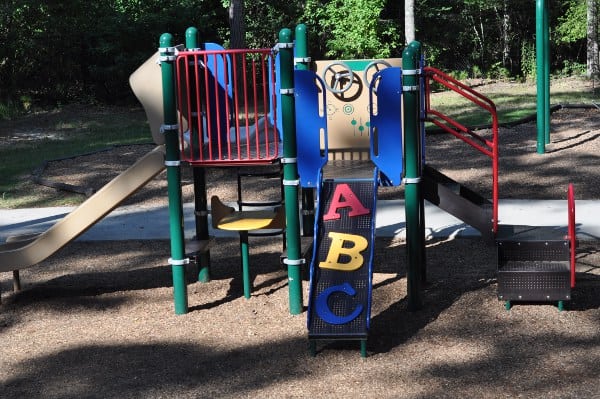 The park also has a toddler play structure for little kids... and something I have not seen before... a modern day merry-go-round! It spins like the one from my elementary school... but looks a lot safer than the one from my childhood.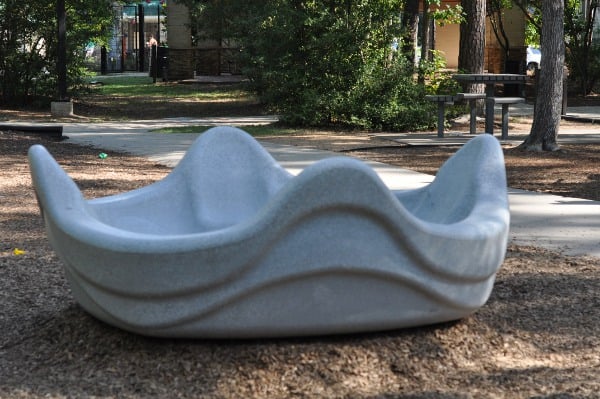 The playground also has swings, ball fields, basketball courts, tennis courts, restrooms, splashpad and pool.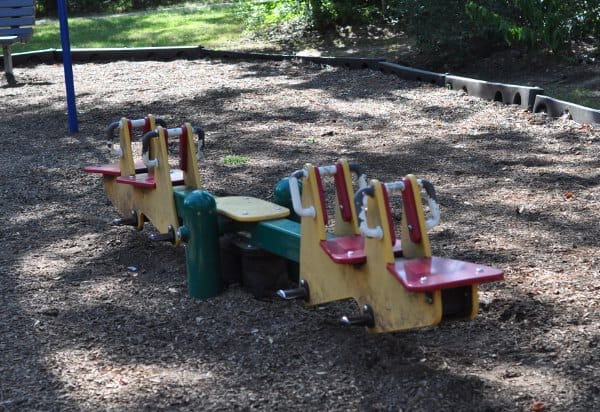 The splashpad is connected to the pool... but has it's own entrance. When we visited the park, the splashpad was open to the park for free. (But it looks like sometimes it is open through the pool and requires an admission fee.)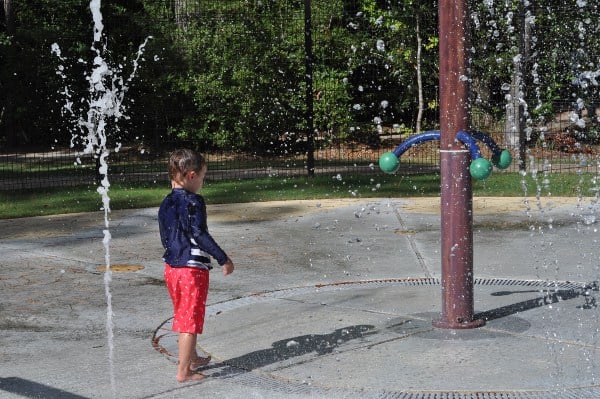 The pool was only open for swim lessons when we visited (because we were too early), but it looks very very cool. I mean, it has a climbing wall on the water!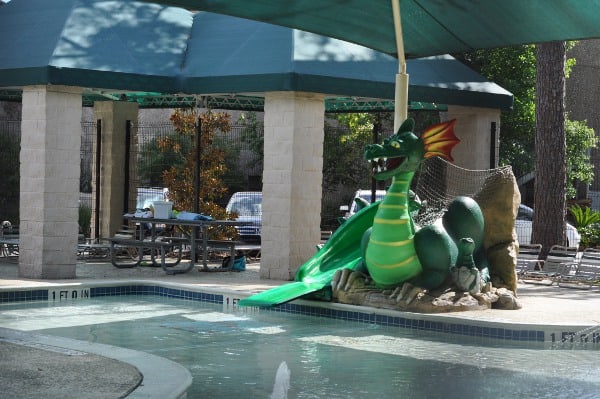 This pool also has a shallow baby pool with a dragon slide, a big water slide, diving board and lots of room to swim.
Admission is $6/person and is open to non-residents and residents.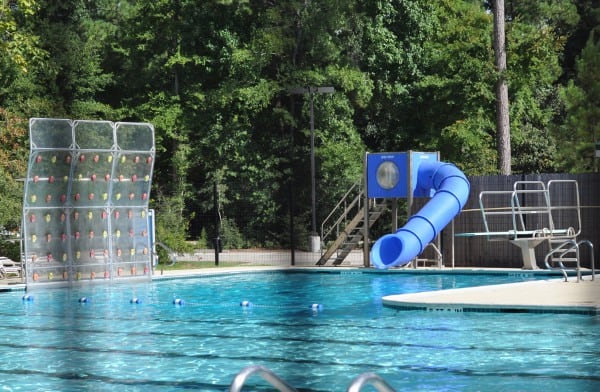 If you are in The Woodlands, be sure to check out Sawmill Park and Pool... or one of these other great
Parks in The Woodlands
!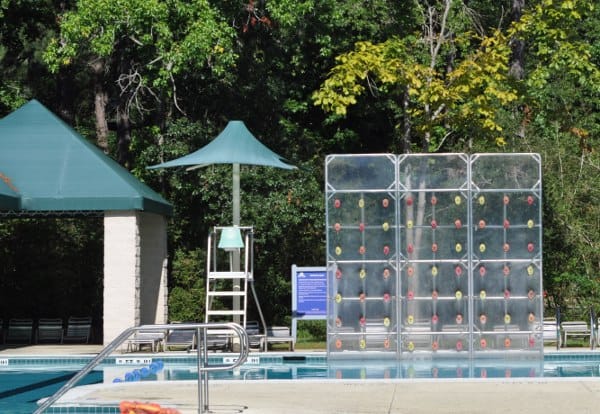 Find more parks: