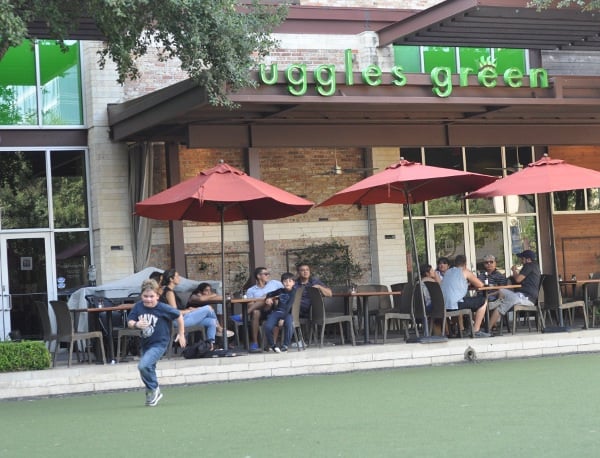 Location:
801 Town And Country Blvd, Ste 1b, Houston, TX 77024
Age Appropriate:
All ages!
Price:
$-$$
Hi, I'm Juliette! My husband, my 6-year-old and I love going out to eat and we are sharing our restaurant finds with you.
Glad to be back after a week away in Washington state where the weather was really fresh and the humidity very low! It is hard to believe but back in Houston we ate outside, in the shade and it was not too bad! Where, you wonder?
At Ruggles Green at City Centre. It has been recommended to me by my good friend and once again she picked a winner! Several of our friends met there on Sunday evening and we all had a wonderful evening - adults and kids alike.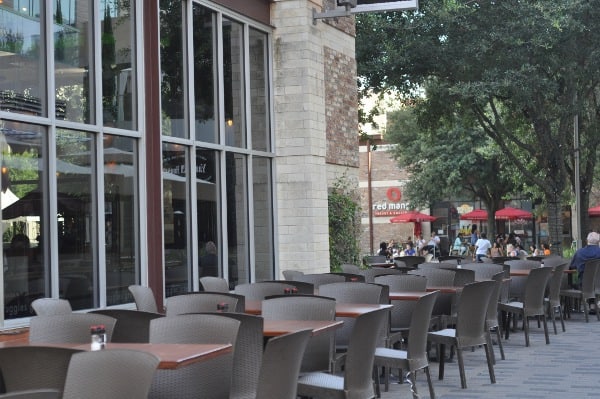 Right in front of the restaurant is a big grassy area where kids can run around. There was a great band singing the latest hits and the shaded patio of Ruggles Green is overlooking it all.
The inside dining room is casual chic and very bright. Their bathrooms are well appointed but small in numbers.
Once thing I really enjoyed is that you order inside, at your own rhythm. And they bring your food to the table. It was great to be able to order even if your whole party was not there. You don't have to stress about the kids arriving starving and there is still no food on the table. The staff was very friendly and helpful and service was quick.
Ruggles Green is known for its use of local and organic food and it does it well. We started off with hummus as an appetizer and then I ordered the goat cheese salad and my son had some chicken nuggets and fries. The options on the kids menu were really good: fruit, quinoa or fries. My son played so well with his friends that all the kids were actually really hungry once it was time to eat.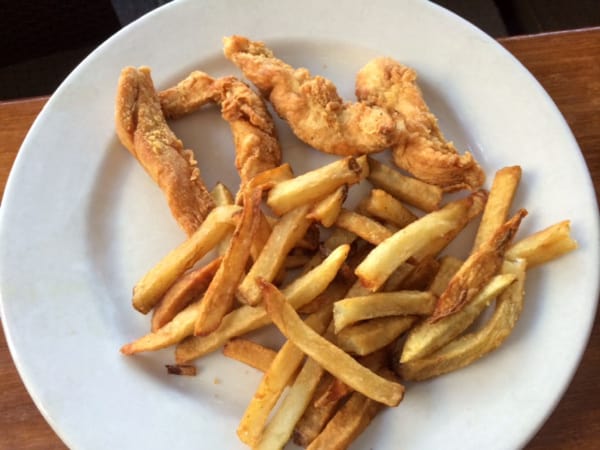 My dinner was delicious and fresh and the sliced apples, almonds and sun dried tomatoes were tasty. It was a good serving size and felt very satisfying.
We had great food, nice background music, happy kids playing tag, interesting conversation -what more could we ask for? One thing for us: my husband who was off having other fun and could not be with us that evening. I promised him we would go back this summer.
City Centre is a really bustling area right now and they offer lots of dining options; Ruggles Green is at the center of it all! I only hope you enjoy your dining experience as much as I did!
See you next week for another culinary adventure!