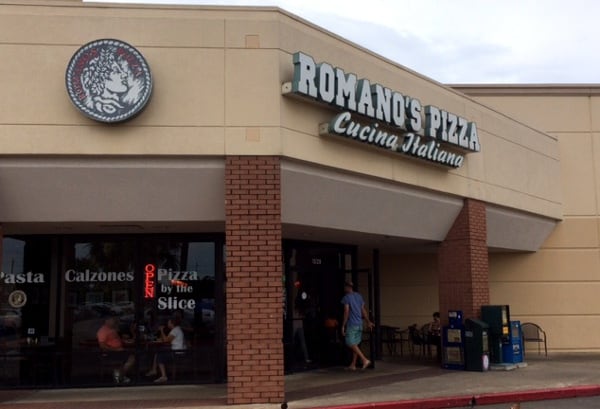 Location:
1528 W Gray St, Houston, TX 77019
Age Appropriate:
All ages
Price:
$
Hi, I'm Juliette! My husband, my 7-year-old and I love going out to eat and we are sharing our restaurant finds with you.
Houston is a great city if you like pizza! We have already reviewed many delicious places and we have one more to add! Romano's Pizza on West Gray is a small kid-friendly restaurant you have to check out!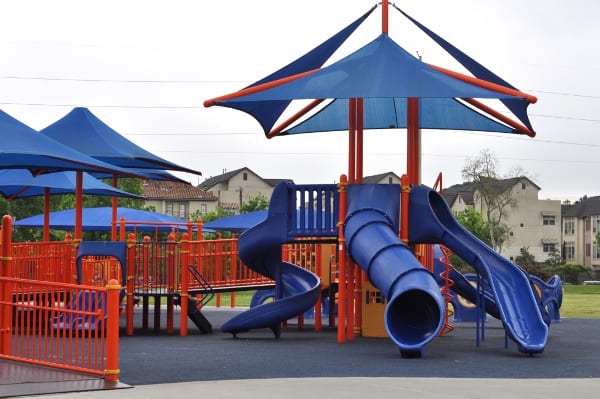 It is located right across the street from the Community/Voting center with a "
secret park
"! You have to go on to the parking lot and then you have a really cool structure for children that has been created for all kids, including those with special needs. You have 2 tennis courts and a huge grassy area with a bike trail around. So when you are done playing around, cross the street, and right between TJ Maxx and Marshalls, there is Romano's Pizza!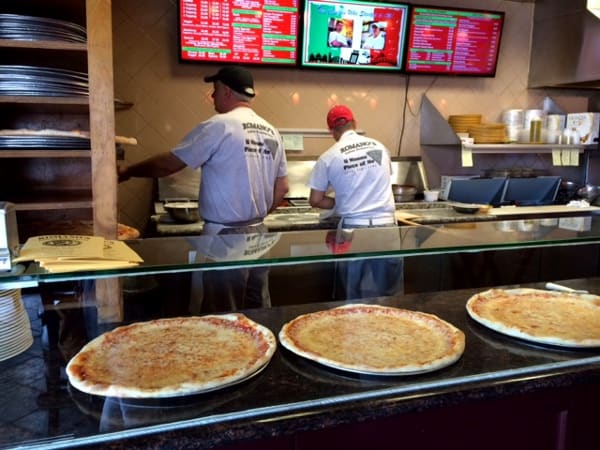 The interior is bigger than it looks from outside and there is a big open kitchen where you can see them prepare their pizzas. You order at the counter and they bring your dinner to the table. The décor is simple and casual and you feel immediately comfortable. Many children were happily eating when we ate there, always a good sign! (And, their bathroom was spacious and clean.)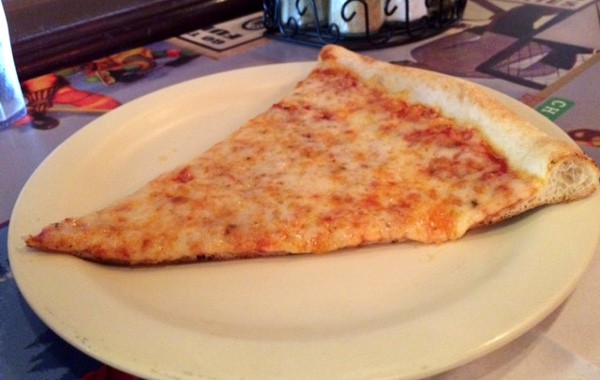 Their menu is typical Italian with a focus on pizza. My son ordered a single slice of cheese pizza and as you can see on the picture, it is a big slice. Their pizza is New York style and the crust looks thin yet still doughy and not too oily. My son ate it all and felt very happy with it.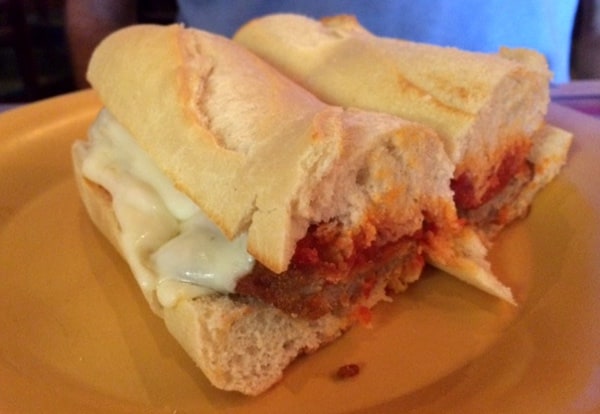 My husband decided to try a sandwich: chicken parmigiana. It was served on a baguette and the layers of sauce and meat fit well together. Again, it was not too greasy at all, something that we always appreciate.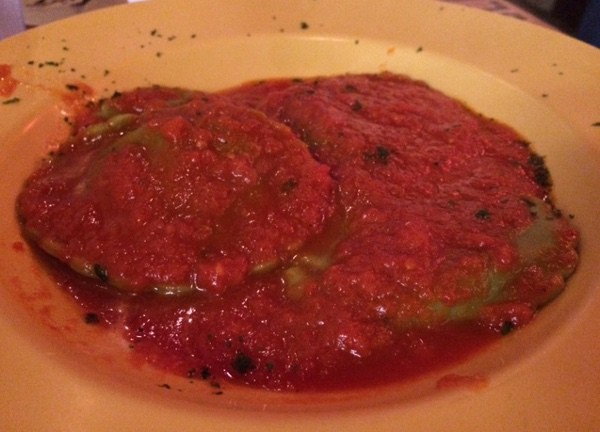 I opted for the spinach ravioli. It came with garlic bread and a small salad with a Caesar dressing that was really good. The garlic bread was also very good! My plate had four huge raviolis coated in a rich tomato sauce that was fresh and chunky and not at all greasy or watery. The raviolis were stuffed with ricotta and herbs and they were delicious.
We didn't try their cannoli or tiramisu for dessert but I bet they are good too! We loved the quick service, friendly staff and atmosphere and the quality food at Romano's pizza and I hope you and your family will also become fans.
See you next week for another culinary adventure!