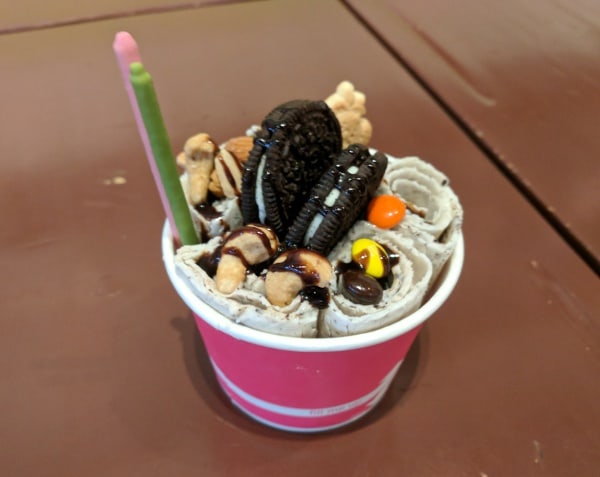 Address:
9889 Bellaire Blvd d220, Houston, TX 77036
NOW closed… try the other location!
Roll up your ice cream!
Chinatown does a very good job with fun and unusual ice cream shops… and Class 502 Ice Cream is no exception!
This shop actually rolls up your ice cream and tucks them in a cute little cup. There are lots of flavor options… and they all taste good… but the best part is the show!
On our last trip we shared the cookies and cream option… which is covered with cookies and fruit. It was too big for just one, so we all shared.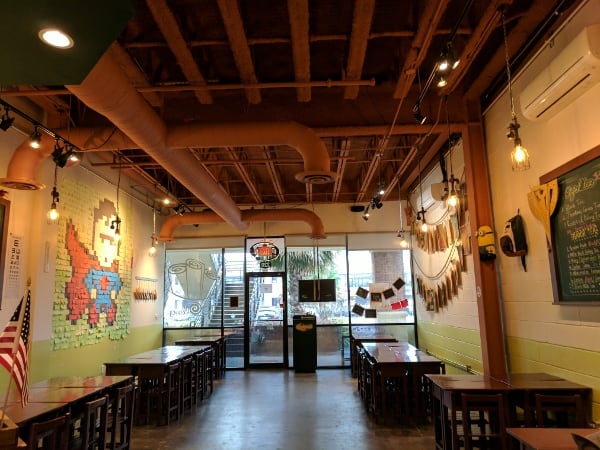 The restaurant is sleek and fun with old desks for tables. The menu is on a chalkboard and some post-it art on the walls. They serve ice cream and teas.
It is expensive at about $6 each, but we were happy with the show!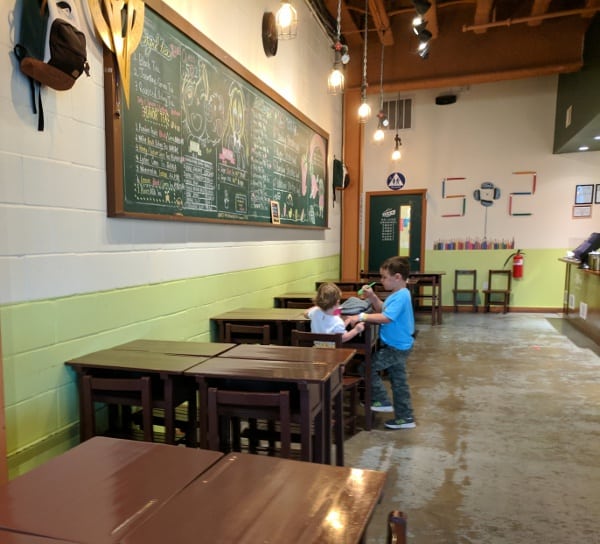 Find more Houston area restaurants: