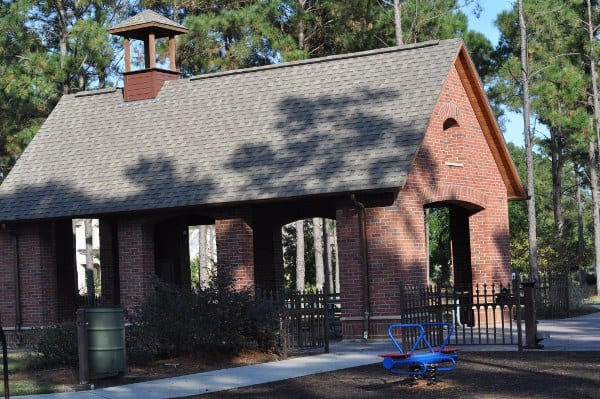 Address:
243 Rockwell Park, The Woodlands, TX 77389
We found another merry-go-round! Rockwell Square Park is a new(er) park with an old school, from my childhood, slightly dangerous, lots of fun, merry-go-round.
We don't see many of these in the Houston area... but right here at this neighborhood park in The Woodlands, we found it next to the toddler playground and pavilion.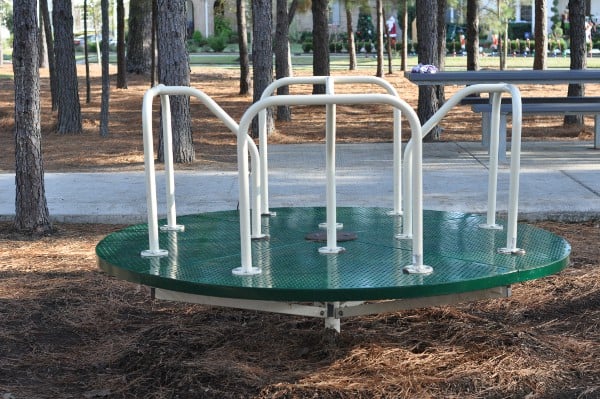 We also discovered that the park was inspired by the art of Norman Rockwell and the pavilion is modeled after a one room school house.
The park space is big and shaded, but the equipment is pretty small for little kids. The things my bigger kids liked was the climbing boulder and that merry-go-round.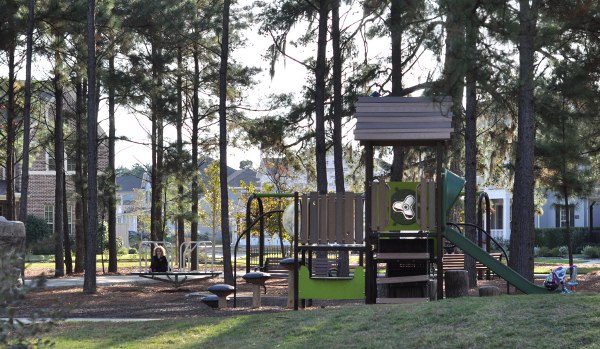 Since this is called an "neighborhood park" by The Woodlands, I did some research to be sure we could visit. According to the
park rules
,  "All parks of the Township shall be open for public use under such reasonable rules, regulations and policies as prescribed by the Township.". Also, the pavilions and facilities can be reserved by residents and non-residents for a fee.
Free street parking is available and I did not spot any restrooms.
Find more Houston area parks: