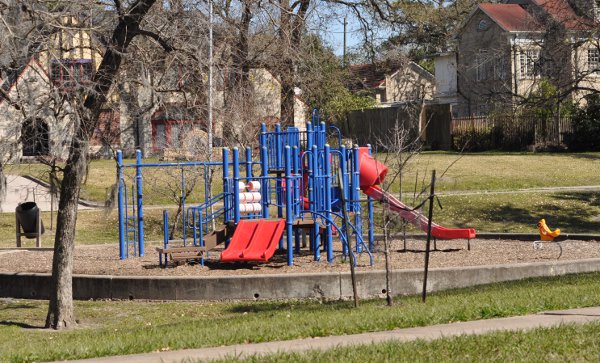 Address:
Calumet and Ennis, Houston, TX 77004
This park is in Houston's historic Third Ward with beautiful old mansions on one side and brick apartments on the other side... in the middle of a big stretch of land between two one way streets... It's Riverside Park!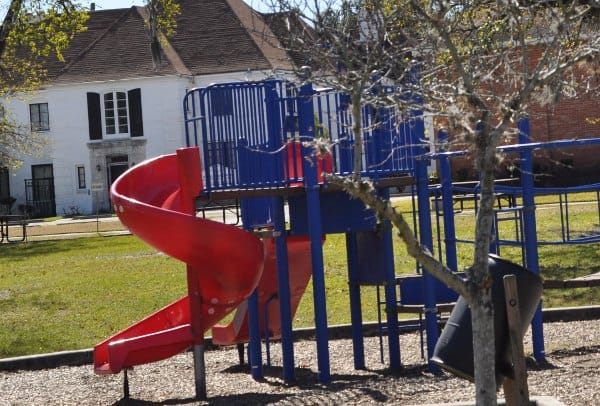 This park has a big green lawn, playground and swings. The equipment is in good condition and has slides, monkey bars and ladders.
We went in the middle of the day and did not see much street or pedestrian traffic... which is something I really like to have for safety. I should also mention that  neighbor told me (before we went) that this park used to be one they avoided, but now families are back to using the park and they go frequently.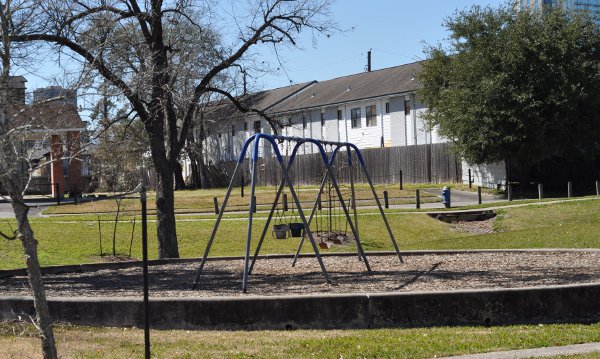 If you live close, check it out (just check for families and walkers before stopping). If you do not see anyone, you can always go to the nearby Hermann Park!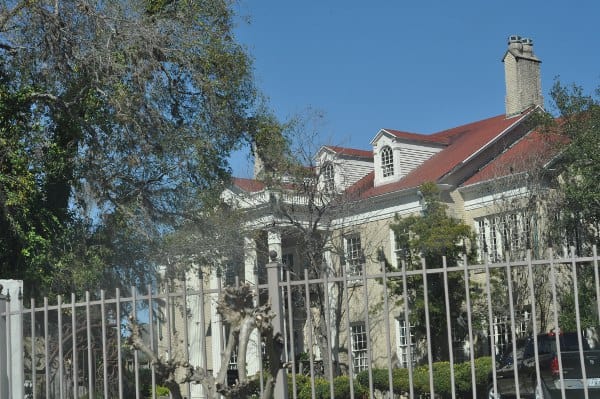 Find more Houston parks: