Address:  
2008 Kirby Drive, Houston, Texas
This is Shanna! My kids, ages 6 and 4, are on a mission to visit a new Houston park each week this summer.
The Spark program was developed to increase park space in Houston by developing public school grounds into neighborhood parks. These parks are open on school day evenings (starting at 5:30 PM at the park we visited), as well as on weekends and holidays.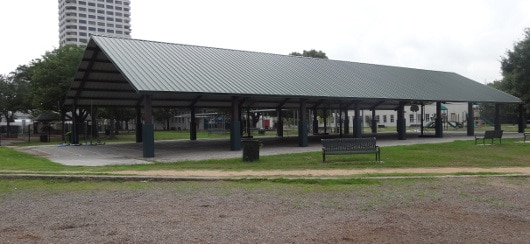 Last summer, before my 6 year old started kindergarten, we visited the Spark park at her new school several times so that she would be familiar with the playground and have positive experiences there before she even started school. To find a Spark park near you, look
HERE
.
There are just a couple of things to be aware of when you plan to visit a Spark park. Even though these are on public school grounds, the buildings are usually not open, so restrooms are not available. Also, there are signs posted saying dogs are not allowed. Now, on to the fun stuff!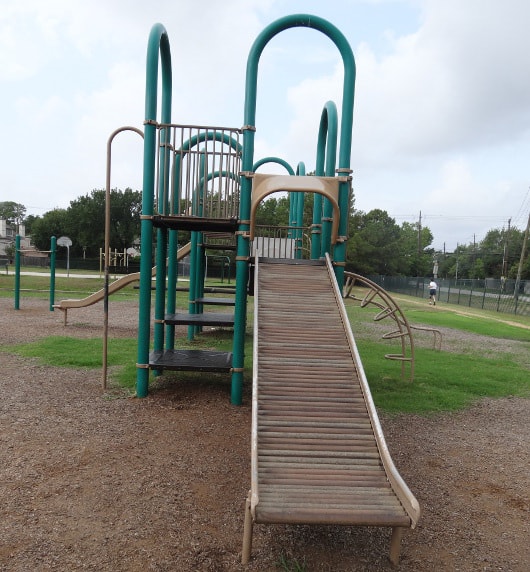 We took advantage of the Spark program by visiting
River Oaks Elementary
. This is a wonderful playground. There are three separate playground structures for different age ranges of children. There are also two large climbing structures, monkey bars, a balance beam, a tire swing, baseball areas, a basketball court, a sand area, a jogging trail, large grassy areas, and a covered pavilion. There are also benches scattered throughout the playground. This would be a great place to bring skates, scooters, or even bicycles, and we really should have brought a basketball or playground ball with us.
My favorite part of this park was the slide on the largest play structure. You know those rolling cylinders that you slide your cafeteria tray along or that you push your luggage along at the security scanner at the airport? Yeah, it's like that! This slide is so much fun that I couldn't help giggling like a 6 year old as I went down it, and I highly recommend you try it too. Just beware, it seems like the heavier you are, the faster you'll go!
View Larger Map