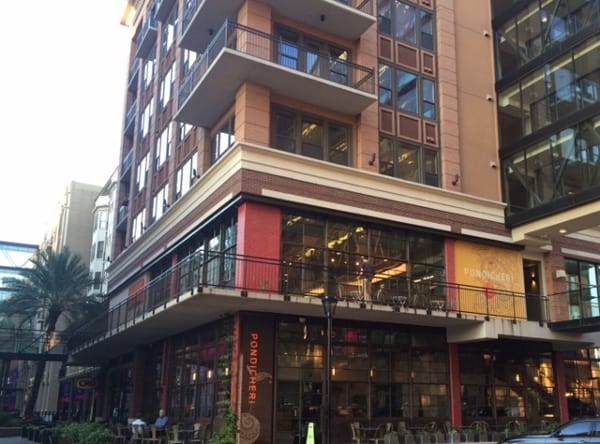 Location:
2800 Kirby Dr B132, Houston, TX 77098
Age Appropriate:
All ages
Price:
$-$$
Today's review is really thanks to my friends who have been telling me about this place for a long, long time! So, thank you to them for introducing me to Pondicheri!
Pondicheri is located on West Ave. in this new apartment/shopping corner of Westheimer and Kirby. Parking is really easy! There is a covered parking garage next to Pondicheri.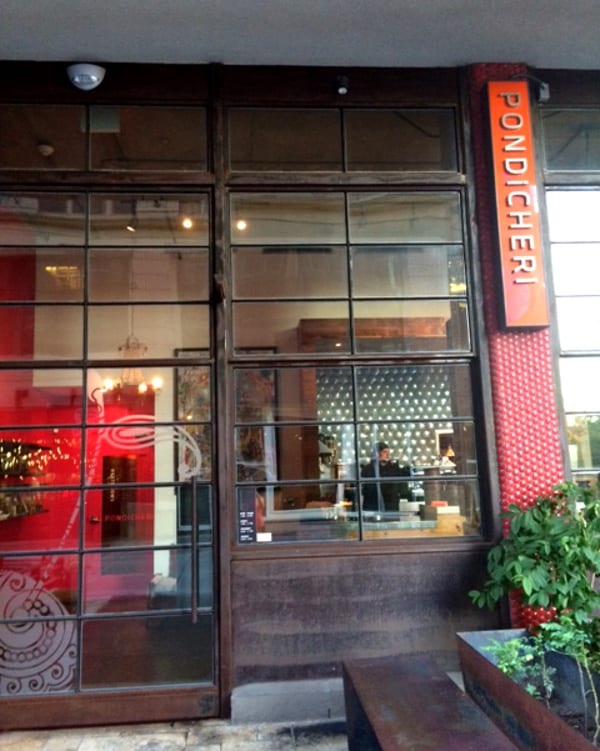 Pondicheri is a favorite for many who love Indian food. I have to say that we don't often eat Indian cuisine. My son finds it a bit too spicy. (I actually think that we had not reviewed an Indian restaurant yet!) Still, I took advantage of the great concept at Pondicheri: the first floor is a restaurant and the second floor is Bake/Lab.
The décor at both spaces is beautiful and welcoming, bright and colorful. But what gets you as soon as you walk in is the delicious smell coming from the kitchens! It is hard to describe but your spirit is immediately lifted towards serenity and happiness!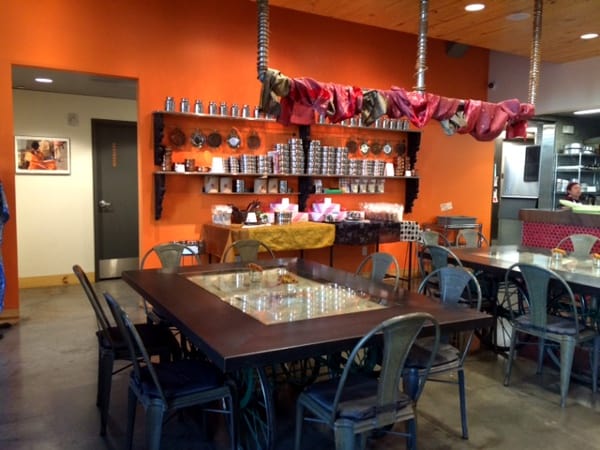 So, last week, the room moms from our grade met at the second floor Bake/Lab café for a meeting and we all enjoyed teas, coffees and fresh squeezed orange juice. The staff was very friendly and helpful with our group.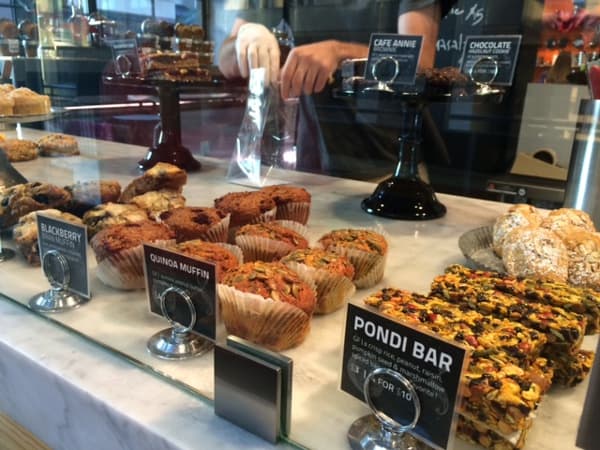 I went to the bakery counter and chose some almonds madeleines and a chocolate brownie to bring back home. They offer a great array of cookies, cakes and other treats, all looking and smelling wonderful.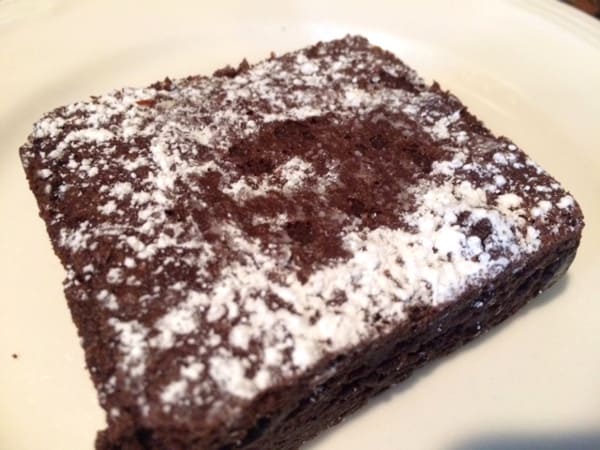 /center>
My son took a bit from the brownie, then another one and another one… and I rescued a small piece so I could taste it too! It was delicious and had a hint of Indian spices hat made it unique. It was moist and the chocolate was strong and sweet. We then tried their madeleines and once again they were a hit. The roasted almonds on top brought crunchiness to a soft madeleine. Once again, the spices transformed a French classic dessert into an exotic treat.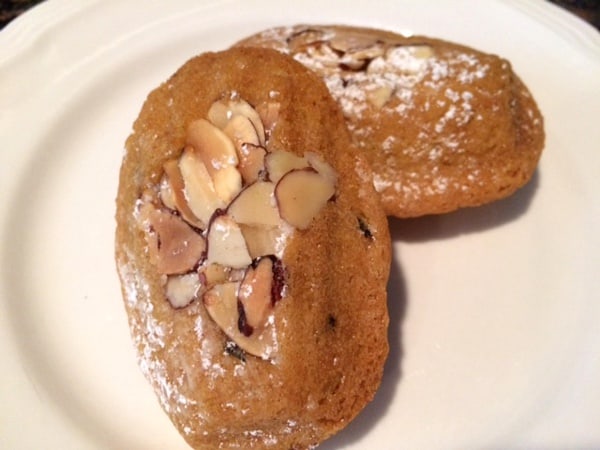 I highly recommend Pondicheri – Bake/Lab as a great place to go with a family and if you all enjoy Indian food, I would head downstairs to their restaurant. One more thing about Pondicheri, it is Number 7 on the Top 100 list of Best Restaurants in Houston this year! One more reason why you need to try it too!
See you next week for another culinary adventure!