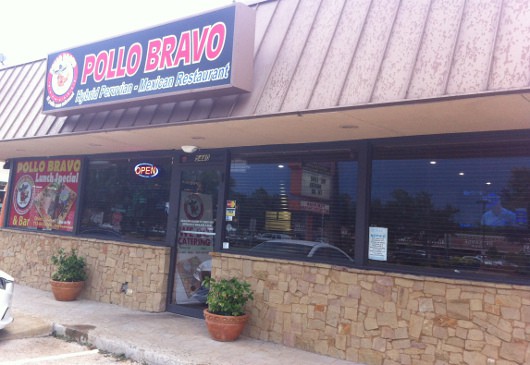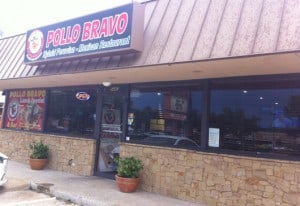 Address: 5440 Memorial Dr, Houston TX 77007 (Check their website for their other locations HERE)
Price:  $-$$
Appropriate Age: All ages!
Hi, I'm Juliette! My husband, my 6-year-old and I love going out to eat and we are sharing our restaurant finds with you.
A couple of weeks ago, the Houston Chronicle had a list of the town top 100 restaurants. I browsed and looked for the more affordable ones that we could try out. Here is our first pick from the list:  Pollo Bravo.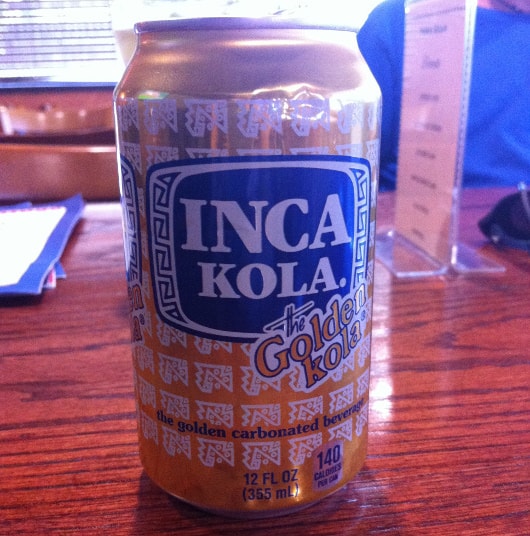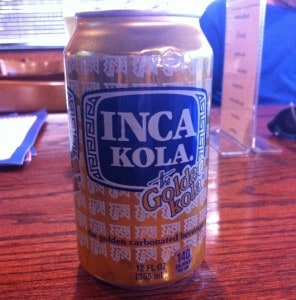 They have 4 locations and we picked the one on Memorial because we have been driving in front of it so many times and wondered about it. The outside is not really their strong point but I still highly encourage you to stop! It is a mix of Mexican-Peruvian food. I would say that it is mostly Peruvian and that is what is great about it.
The inside of the restaurant feels very casual and simple. We were helped by Oscar who was wonderful in explaining the specialties of the restaurant, the improvements to the decor and the kitchen and was overall of great assistance.
The bathroom is big and clean and I mentioned to Oscar that they need a changing table, so hopefully it will be installed soon.
The menu is intimidating because we didn't know much about Peruvian cuisine. We tried their specialties and we loved them! They don't have a kid menu but we shared our plates with our son.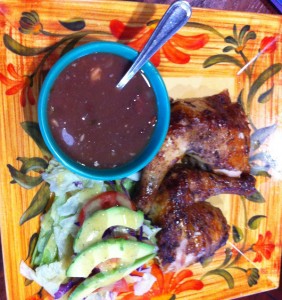 We ordered Lomo Saltado, sirloin strips with onions, tomatoes and french fries in a soy based sauce. Writing about it, I can see how it is different but this is delicious. Our son loved it. In fact, he ate everything and loved that it was so exotic for us.
We also ordered their other specialties: a half chicken with 2 sides: avocado salad and pinto beans. It was delicious too but was not as unique as the Lomo Saltado.
To drink, my husband ordered Inca Kola, a typical soft drink, that satisfied his taste buds. I can't remember the prices and they are not on their website but it was very affordable, really.
For dessert, we had to try their ice cream, Helado Lucuma. It is, according to the Houston Press, the only place in Houston you can eat this. It was also delicious, I don't want to tell you the flavor because we are not sure ourselves! And that's part of the fun, each spoonful bringing a new flavor!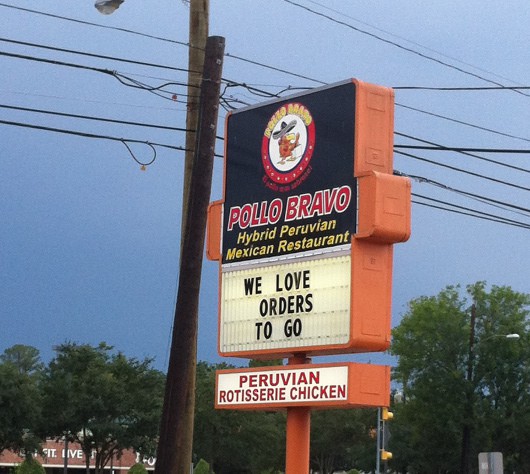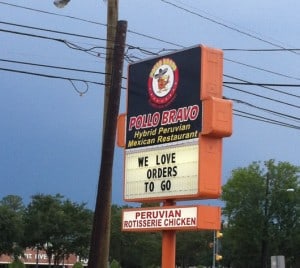 It was really fun for the 3 of us to eat something completely new and the prices were really good. As you leave, they give you some individually wrapped sanitizing hand towels; a great touch for all the parents of little ones with sticky fingers!
On that particular night, they had the best background music, all 80's! We loved hearing Depeche Mode, INXS, U2... it was a memory trip to our youth!!
So, please try something new: Peruvian delicacies. It might quickly become one of your favorite cuisine! Their other 3 locations feel as casual and simple as the one on Memorial and you can't live too far from El Pollo Bravo!