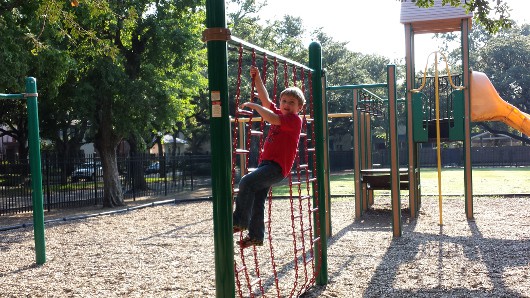 Address: 
5100 Hazard Street, Houston, Texas 77098
The Houston Park of the week is the Poe Elementary School Spark Park! The Spark program was developed to increase park space in Houston by developing public school grounds into neighborhood parks. These parks are open on school day evenings and on weekends and holidays.
The Poe Elementary School Spark Park is behind Poe Elementary on South Boulevard at Hazard. (The Poe Co playground on North and Hazard is a private playground.)  The playground is surrounded by a 6 foot fence and you can enter by the parking lot on South Boulevard.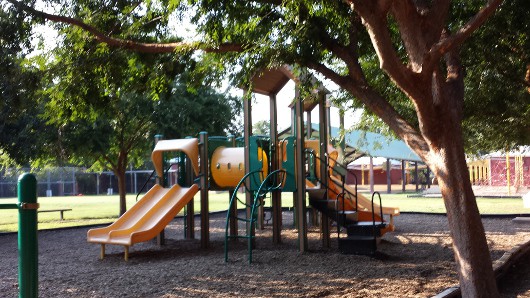 Here you will find a big ball field, monkey bars, two play structures, bars and many climbing structures. It is one of these climbing structures that made this playground my son's favorite in Houston.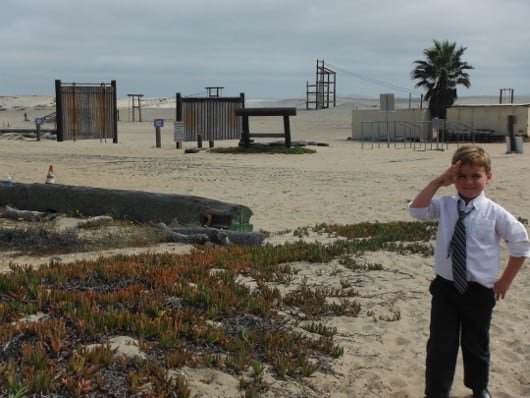 Let me first tell you that on our last trip to San Diego, my husband took Joe by the Navy Seal obstacle course. Here was a very tall road wall that the Navy Seals climb up, flip over and climb down as part of the course. Now let me tell you that the Poe Playground has a red chain climbing wall that we are certain is the same as the Navy Seal obstacle course.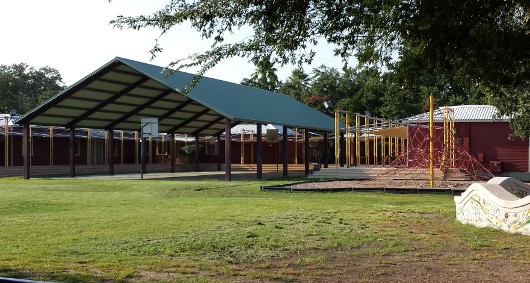 So, in case you want to know what a mini Navy Seal does here, let me tell you. Do a few jumping chin ups on the bars, climb the chain wall, do the traditional monkey bars, then the "handle" monkey bars, then slide down the fireman pole, run to the other side of the playground and climb the giant spider web. Drink some water and repeat.
Even if you do not see this playground as an obstacle course, there is a lot to do! James likes the play structure with the bridge and slides. Brooke likes the smaller climbing structure and Joe loves the giant web.
Poe is in a fantastic neighborhood with fabulous houses and giant oak trees. On the weekends, the car and pedestrian traffic is limited, so I like to have another adult with me. That said, I've never seen anything that actually caused me concern. Also, there is no restroom, so be prepared.
View Larger Map