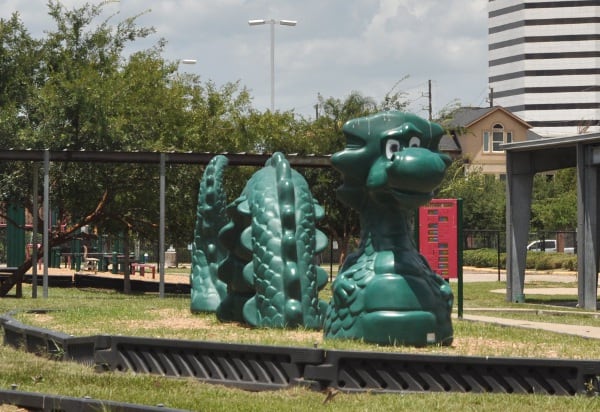 Address:
5430 Hidalgo St Houston, TX 77056
The Spark Park Program develops school parks into neighborhood parks as a way to increase green space in Houston... and the gates to the The School at St. George Place Spark Park open after school activities end and throughout weekends, holidays, and summer months for everyone to enjoy. And it has a dragon!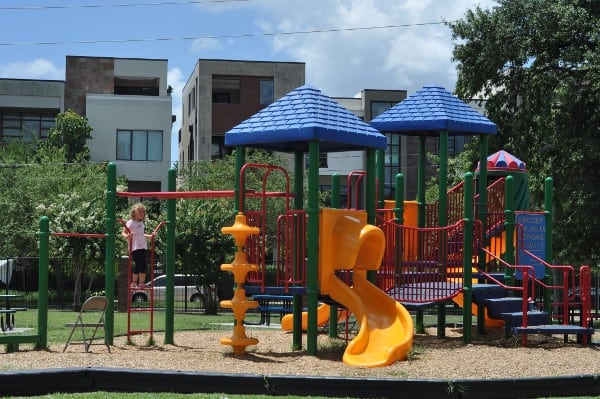 This school is within walking distance of the Galleria Mall, but is surrounded by a residential neighborhood. Parking could be an issue... but at not-peak times, there is some free street parking and the school's parking lot (when school is not in session).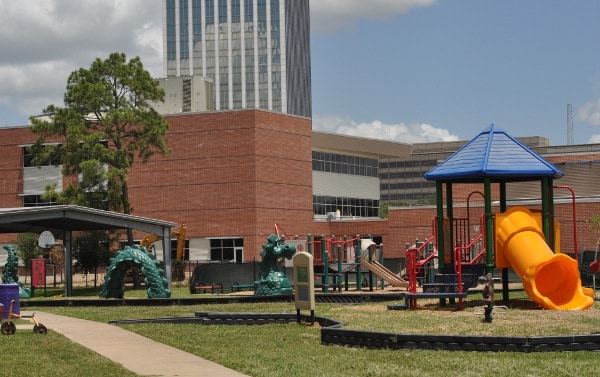 The park is fully fenced-in, with a view of the
William's Tower
, and has several play areas. There is a ball field, a short dirt track, a play structure by the entrance... and several more around the building.
It is in the back of the building where we found the giant dragon for climbing!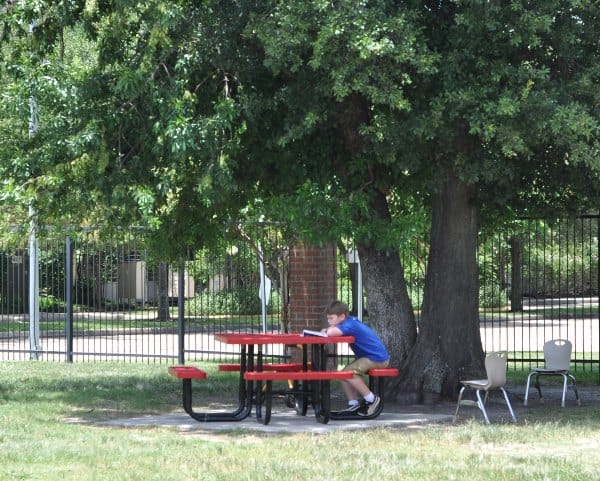 The park is mostly sun, but has a few shady spots and some picnic tables.
Next time you are near the Galleria or visiting Water Wall Park... and it's not during school hours... stop at St. George Spark Park to play!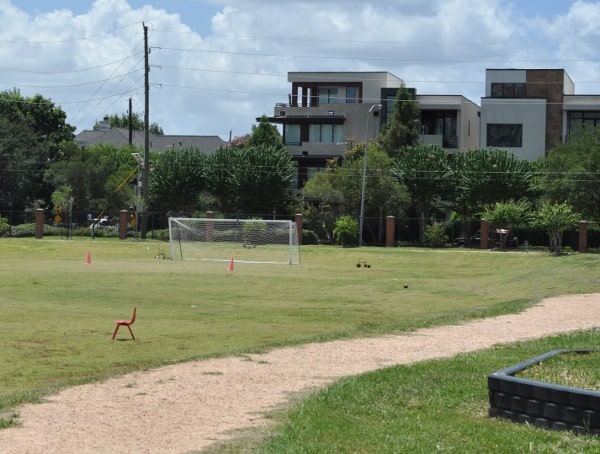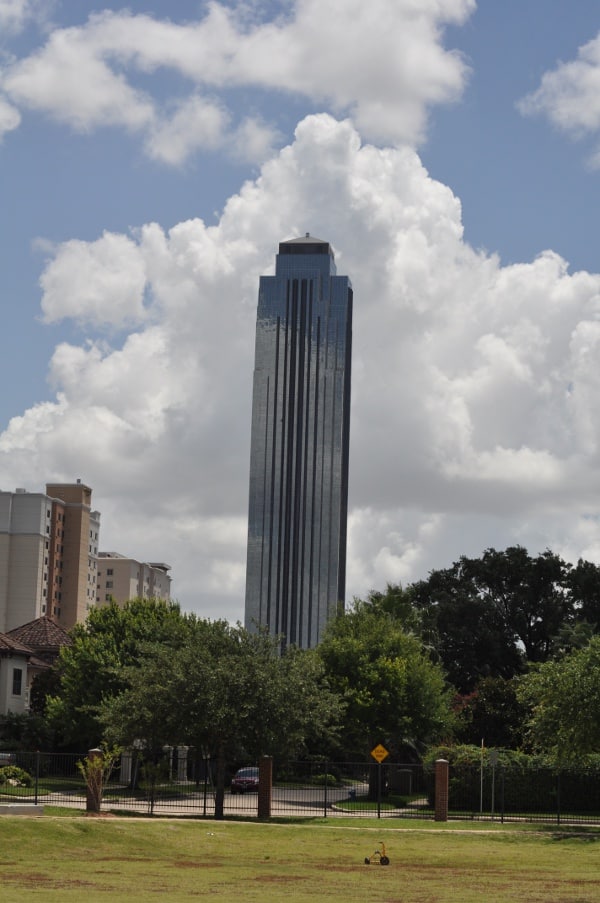 Find more Houston parks: