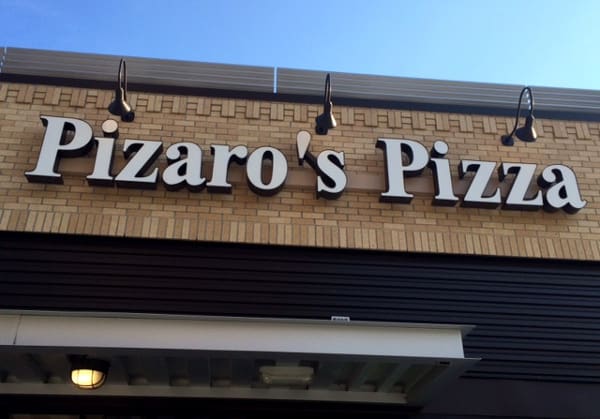 Location:
1000 West Gray Street, Houston, TX 77019
Age Appropriate:
All Ages
Price:
$-$$
Once again, we have found a great pizza restaurant in Houston, inside the Loop. It is really becoming hard to decide which one is the best!
Pizaro's Pizza is a new restaurant on Montrose and West Gray. It has a lot of parking in the back and as soon as you walk in, you are in a modern, industrial-chic dining room. The lightning is cool too and they mixed perfectly metal and wood together.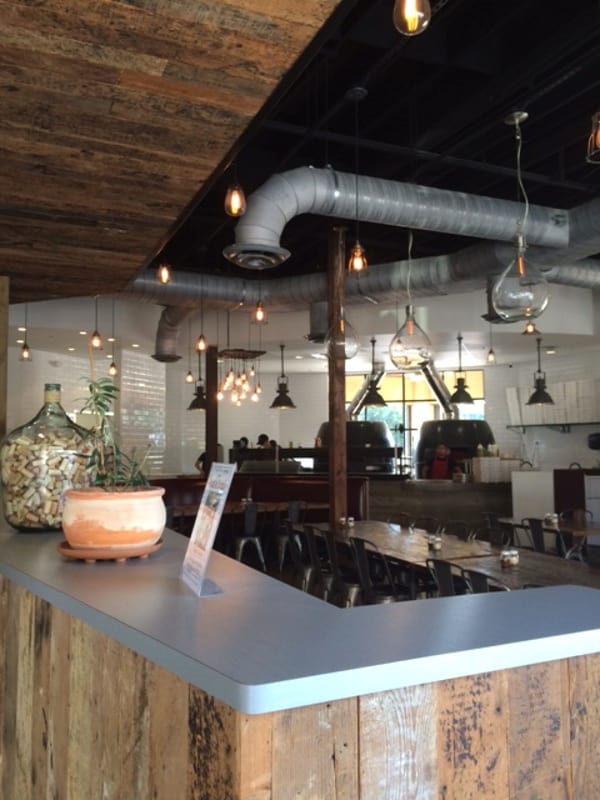 They have small and big tables for big families. Their restroom is clean and spacious. However, the first thing you are going to look at is the open kitchen with the 2 wood ovens (reminiscent of the one at
Bollo
we reviewed a couple of months ago).
Pizaro's Pizza is proud to use the healthiest and freshest ingredients and wants to bring authentic Italian pizza to Houston. And it is not only Italian, it is Napolitean and they take pizza seriously there!
Pizaro imports a lot of their ingredients directly from Italy. With little ones, here is a great argument for Pizaro: the oven cooks your pizza in about 90 seconds! It doesn't get quicker than that!
They have a kids menu with an 8 inch pizza with one ingredient and a drink. My son chose pepperoni as his ingredient. My husband and I shared the 12 inch Campania Pizza. It had crimini mushrooms, artichokes, prosciutto, black olives and mozzarella. I also had a small house salad that was really good.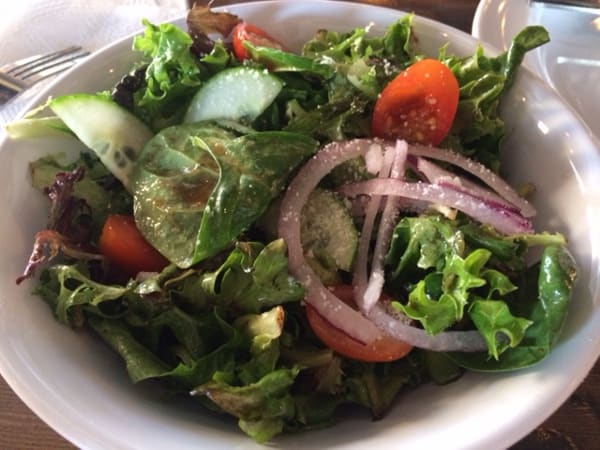 Our pizza arrived piping hot and cut in small slices. The crust was absolutely delicious, thin but still doughy and not oily at all. The extremely hot oven sears all your ingredients to perfection and we all loved our pizzas! Our plates became empty fairly quickly!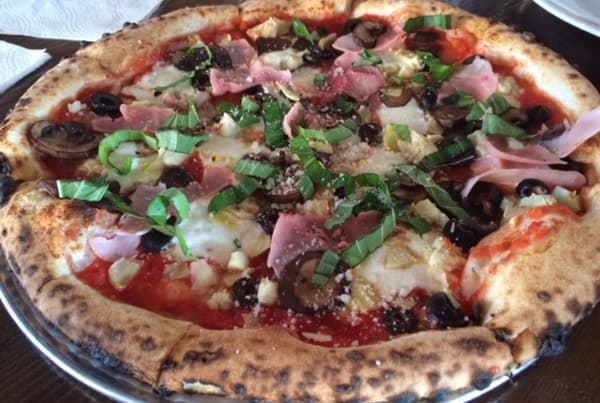 I enjoyed the casual atmosphere and the quick service but we will come back for their pizza! Their menu has a lot of options that we want to try (the arugula pizza for instant too which you can add Iberico ham – the best in the world!) Pizaro's pizza promises authentic Italian fare and it delivers! (They have another location on Memorial drive)
See you next week for another culinary adventure!