A new week, a brand new restaurant! It seems that Houston has an endless supply of new places to try! Our pick this week is Piada Italian Street Food on Memorial Dr, inside the loop.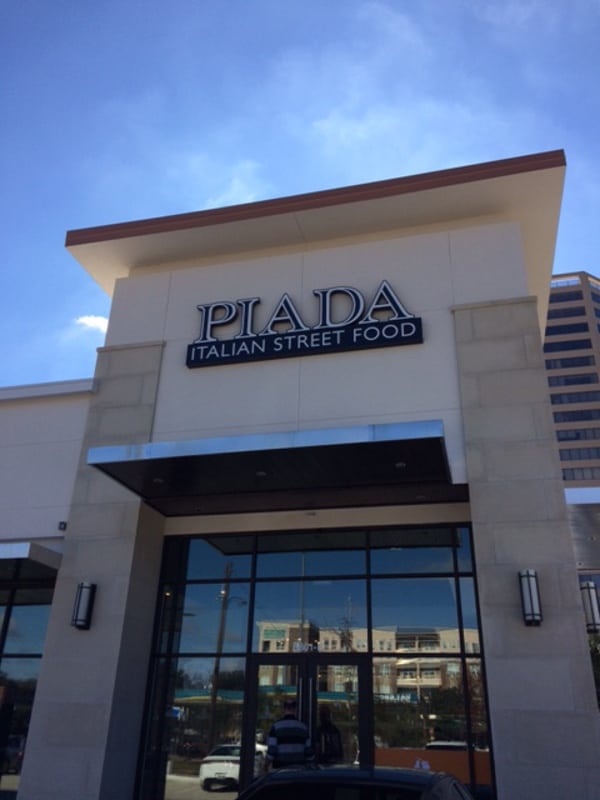 My husband and I went to Italy as one of our first trips – it was full of adventures (and misadventures, but it is another story!) and a lot of delicious street food! So, when we saw the sign driving by, we knew we had to try it.
The décor is fresh, bright and the dark wood on the tables, benches and accessories warm up the atmosphere. You order at the counter, and they prepare it in front of you.
Piada's open kitchen is wonderful, they were making small breads that looked really appetizing. They have a huge center barrel for the drinks and silverware that is really cute. Their bathroom was clean and spacious.
This is Italian street food so it is meant to be made quickly without sacrificing freshness and quality. They offer Piadas, thin wraps grilled and filled, salads or pasta bowls. If their menu is not exactly what you feel like, just choose the "build your own" option.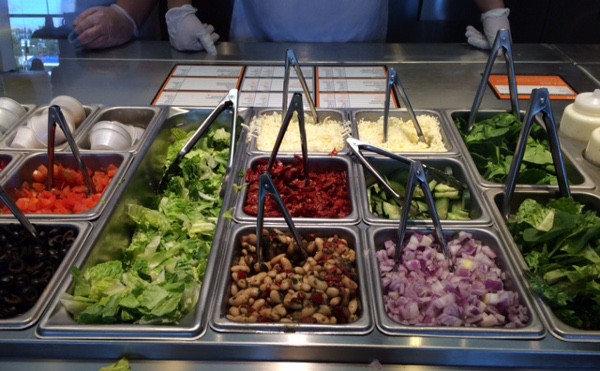 You might recall that my son loved MOD Pizza for this reason alone: he decided what he wanted! Well, he chose the 'make it your own" pasta bowl and added steak, white sauce and two kinds of cheese.
Piada has a wide array of vegetables you can add but they didn't make it into his bowl!! He enjoyed his lunch and felt proud of his creation.
My husband picked the Tasca option which is a small Piada (we are now fluent in street food in Italian), the "farm club" option has buttermilk fried chicken, avocado, pancetta.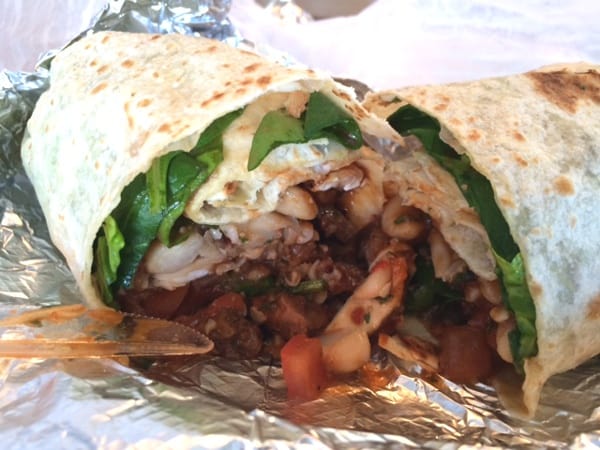 I chose a Piada and I made my own. I added beans, tomatoes, spinach, cheese, chicken and tomato sauce. It was absolutely delicious!
I also ordered the quinoa salad, with snap peas and bell peppers.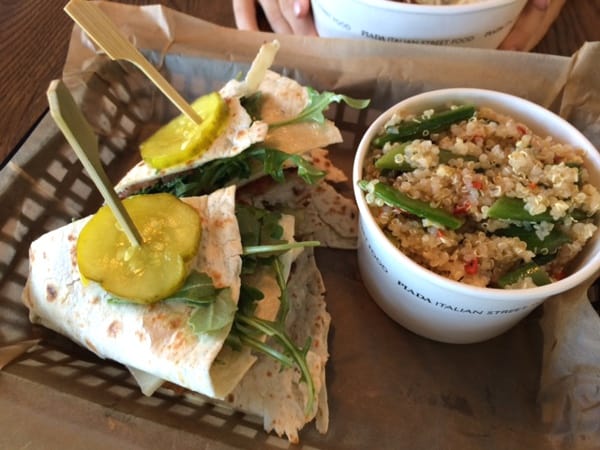 We really enjoyed our casual lunch, families will feel comfortable and will eat well. What child doesn't like pasta with all kind of toppings?
We really enjoyed the quick service, friendly staff and delicious food. My husband tried their Italian sodas and was back in Italy!!! As they say in Italy: buon appetito!!
See you next week for another adventure!
Piada Italian Street Food:
Address: 5801 Memorial Drive, Houston, Texas 77007